Enough People Crossed the Border in 2021 to Create the 10th-Largest City in the U.S.
U.S. authorities encountered roughly 210,000 people at the Southwest border in July, according to preliminary data gathered by the Associated Press from Assistant Secretary for Border and Immigration Policy David Shahoulian.
That pushes the total number of encounters since January to over 1,111,000, surpassing the population of San Jose, California, which is the 10th-largest city in the nation. According to U.S. Customs and Border Protection's data, the number of people met at the border has increased each month since April of 2020.
"Generally, what you see is that the up and down in the spring and summer is way high and then it goes down toward the end of fall and winter," Tony Payan, director of the Baker Institute for Public Policy at Rice University, told Newsweek. "But the numbers now are spectacular, and we haven't seen them in a long time."
July's preliminary total of 210,000 would stand as the highest in the past 20 years. And while Payan said some of these numbers might represent people crossing multiple times, it still indicates a continued surge.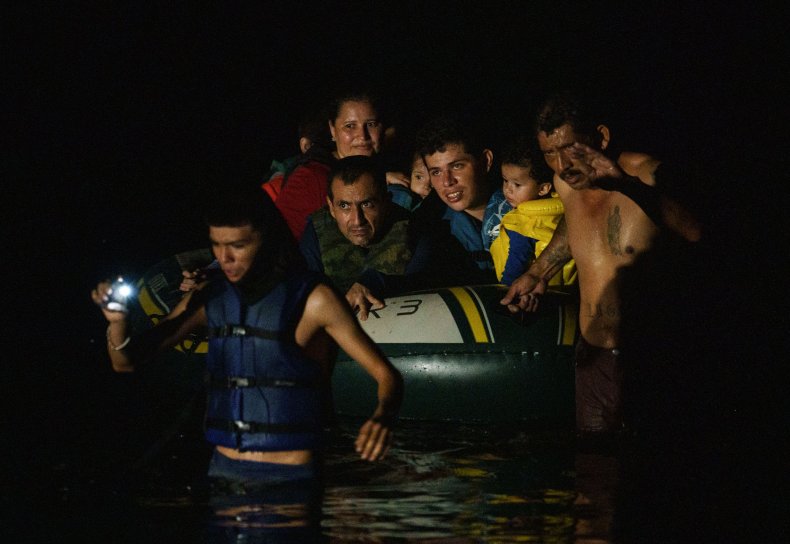 In past years, demand for temporary agricultural workers dictated the shift in crossing patterns for certain seasons, with numbers elevating during the spring and tapering off by fall.
The consistent uptick in crossings since April reflect the COVID-19 pandemic's impact on the Central and South American regions. The International Rescue Committee reported that the region faces "unprecedented and growing humanitarian crisis, compounded by pandemic lockdown-induced economic slowdowns" that have coincided with rising crime and environmental disaster.
With these "push" factors continuing to worsen, Payan said the movement of migrants continues to grow. However, in addition to this real need, he said that Biden's ending of the Migrant Protection Protocols, a rule implemented under Trump where migrants could be returned to Mexico, presented the image of a friendlier American administration.
That messaging, he said, might have inspired more people to make the journey. On top of that, Payan said Mexican President Andrés Manuel López Obrador "refuses" to confront organized crime. He said the cartels have expanded their reach in the country, pushing some people to flee their villages. This increasing trend comes as Obrador has told the Biden administration that Mexico would not take more non-Mexicans deported under the Title 42 expulsion policy.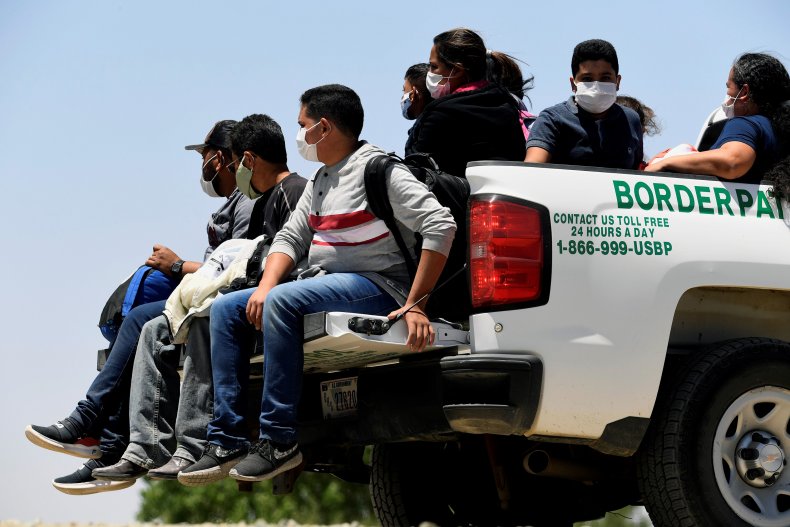 "This reverses a trend that began in about 2007 of decreasing Mexican asylum seekers and undocumented migrants, and so, Mexico is now a contributing a huge number of those detentions," Payan said.
"Mr. López Obrador is probably (not cooperating with the U.S.) on purpose. He, I think, dislikes the Biden administration and, and he's trying to put the Biden administration in a bind to gain some kind of political leverage. I'm not sure what it is and what it's related to, but clearly Mexico is now largely uncooperative with the United States."
As the issue grows, Payan said the Biden administration's ability to implement immigration reform becomes hindered, with López Obrador's actions affecting this. Payan said the cartels continue to evolve into a mafia-style organization where they're earning money in several illegal avenues, including human smuggling.
On Tuesday, President Joe Biden announced he would continue the Trump administration's policy of expelling people at the border under Title 42 for an indefinite period. This policy forces people back to Mexico of their home country without receiving the chance to apply for humanitarian refuge. The administration cited growing concerns around the Delta variant as its reason for the policy's continuation.