Enraging Palestinians, Israel Destroys Suspected Militants' Houses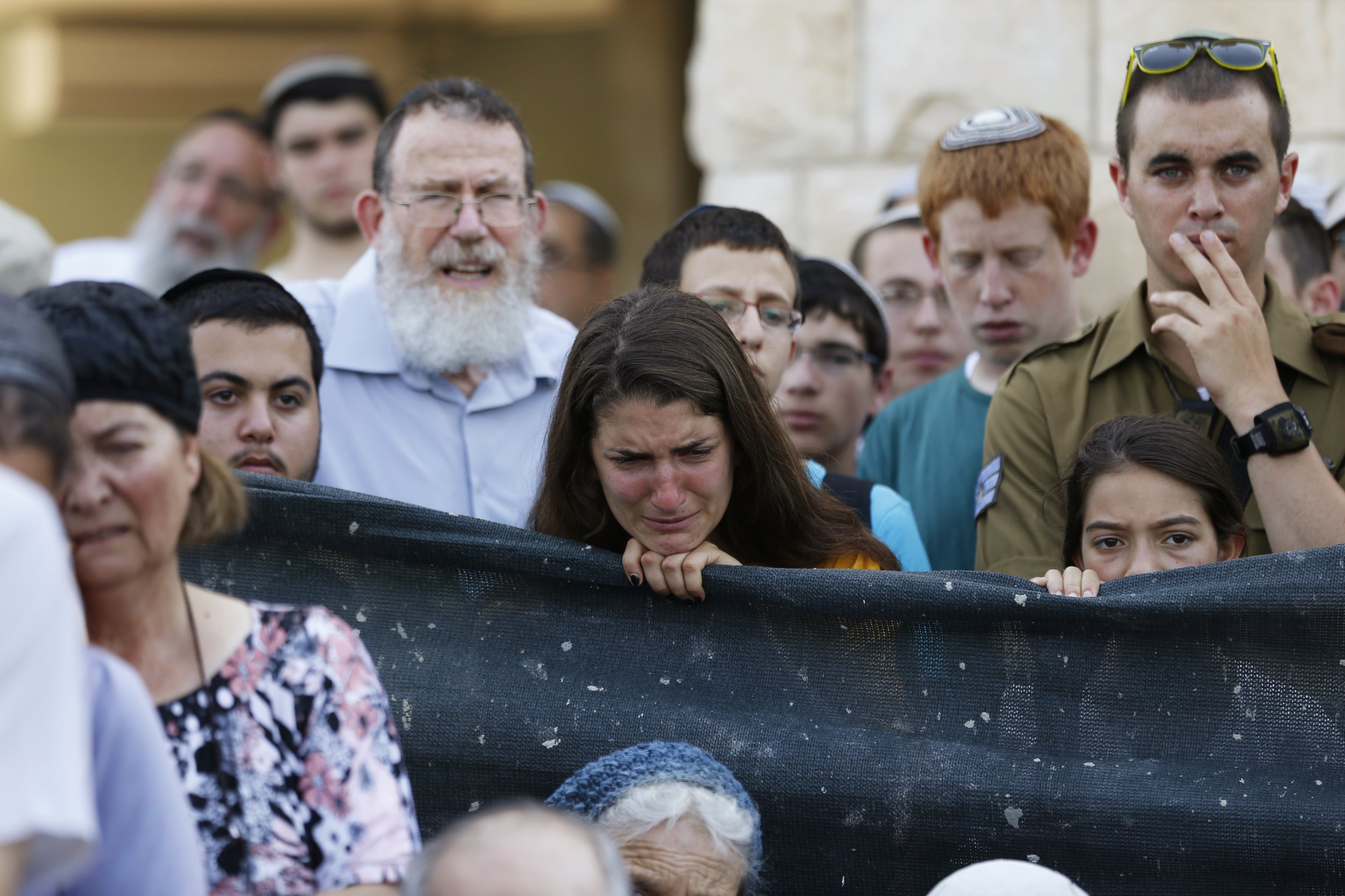 HEBRON (Reuters) - Israel has revived a long-lapsed policy of destroying suspected militants' homes after the dead bodies of three Israeli teenagers missing since June were found on Monday.
The army reverted to the practice to punish Marwan Qawasmeh and Amer Abu Aysha, two fugitives it accuses of killing the Israeli teens who went missing while hitchhiking on June 12.
Dazed neighbors of all ages visited the shattered Abu Aysha home in Hebron on Tuesday to comfort family members and curse the Israeli perpetrators.
"This is a country that tells the world it wants peace?" asked Amer's uncle Mohammed, standing in the soot-encrusted second floor salon, now blown open to the blue sky.
"What they've done here is absolutely barbaric. Look at the young boys here! Do you think they'll grow up wanting peace, or full of hate and revenge from what they see?"
Before blowing up the house, soldiers shattered the windows and threw sofas to the ground. Toilets and sinks, along with every step in the staircase, were smashed with a sledgehammer. Sugar, yogurt and bread were thrown across the kitchen floor.
After flames gutted the house, a chorus of Palestinians shouting a defiant "God is Greatest!" rang out in the darkness.
Rights groups and Palestinians deplore the practice, saying it harms innocent families.
Israel's army blew up or demolished militants' homes for decades, but stopped the practice in 2005, saying it was counterproductive in their effort to discourage attacks.
Also on Tuesday, in the city of Modi'in on the border of Israel and the occupied West Bank, thousands of heartbroken Israelis attended the joint funeral of the slain teens after the case elicited an outpouring of sympathy in Israeli society.
DETERRENCE
On Monday, Israel's high court rejected an appeal by an Israeli rights group to an army decision to soon demolish a third home in the Hebron area, citing "a steady deterioration of security stability" in the Israeli-occupied West Bank.
The home belongs to the family of Imad Awwad, who was arrested this month on charges of shooting dead an off-duty Israeli police officer in April.
"Taking into account the severity of the attack, the (military commander) decided to exercise his authority ... in relation to the dwelling in which Awwad lives and to order its demolition as a deterrence," the court said.
HaMoked Centre, a Israeli human rights group, said the ruling violated international and Israeli law "that a person must not be punished for the acts of others."
"Chief victims are the occupants of the demolished house rather than the alleged perpetrator," it said in a statement.
Awwad's elderly mother, sitting anxiously in her traditional woven robe and white headscarf in their threadbare home in Idhna village, said her family had nothing to do with the dispute.
"We don't want these problems. We just want to be allowed to remain in our house in peace," she said, adding she thought her son was innocent and Israel wanted to make Palestinians suffer.
Soldiers blocked the village's main exit with concrete cubes, preventing its 20,000 residents and its workers - mostly labourers - from leaving at will.
"They're ruining us," one villager said in the Awwad's sitting room, crowded with well-wishers.
"It's collective punishment of course ... we haven't spent one good day with them. Everything just gets worse," he said.