Gun Supplier in Calif. Attack Connected to Shooters' Family by Marriage: Documents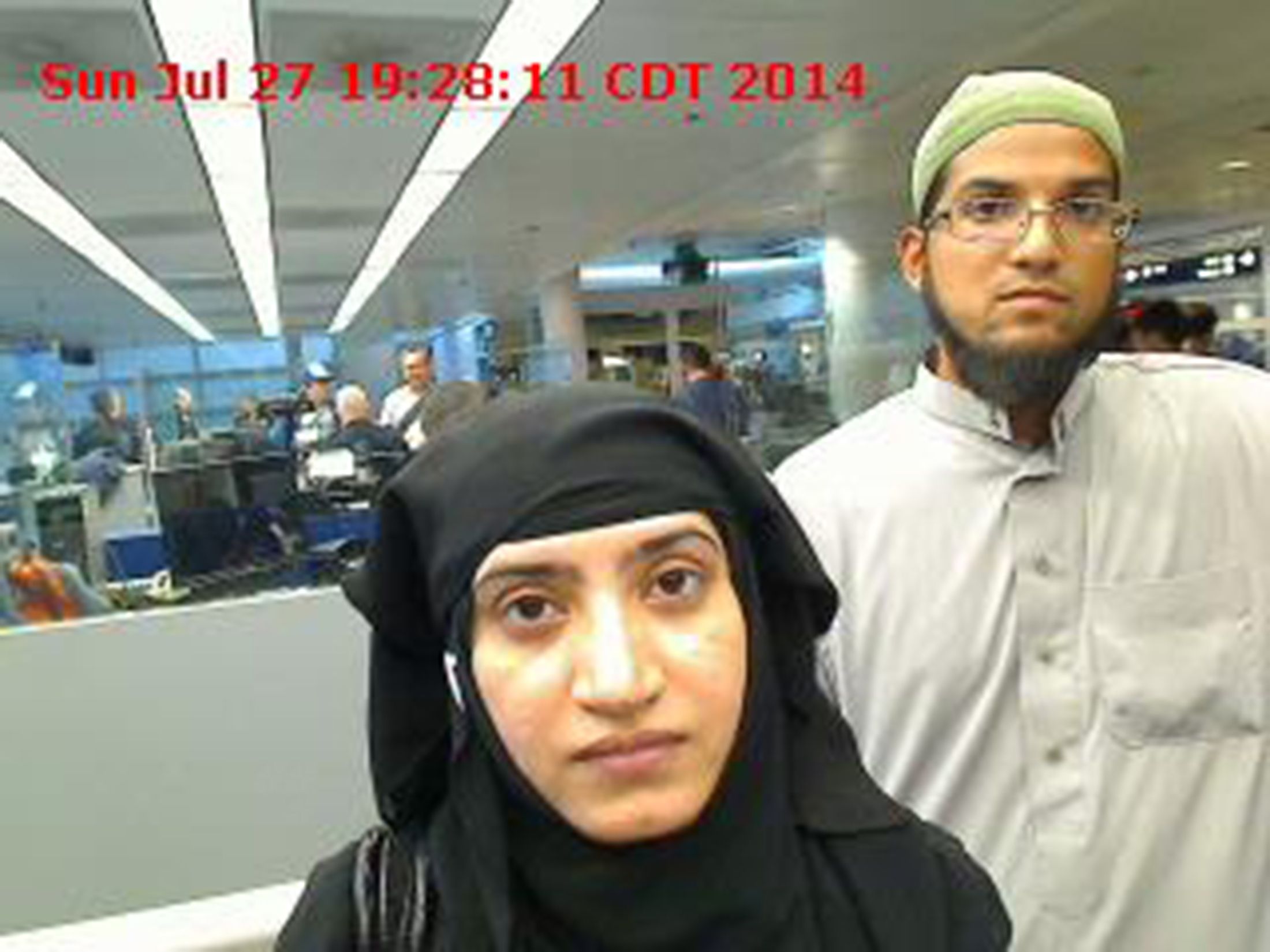 RIVERSIDE, Calif. (Reuters) - The man who supplied guns to the couple who killed 14 people in San Bernardino, California, last week is connected to the shooters' family by marriage, state documents show.
Enrique Marquez, whose home was raided over the weekend and who is being questioned by federal investigators, was married last year to Mariya Chernykh, whose sister is the wife of Raheel Farook, brother of one of the shooters, Syed Rizwan Farook.
The family connection, revealed in marriage documents seen by Reuters, adds another element to the relationship between Farook and Marquez.
Authorities have said Farook, 28, and wife Tashfeen Malik, 29, were radicalized Muslims who committed an "act of terrorism" when they massacred 14 people on Dec. 2.
Farook, the U.S.-born son of Pakistani immigrants, and Malik, who was born in Pakistan and spent much of her life in Saudi Arabia, died in a shootout with police several hours after the attack in San Bernardino, about 60 miles (100 km) east of Los Angeles.
Two assault-style rifles used in the attack were legally purchased by Marquez, who has been described by several of his neighbors as having been a good friend of Farook, according to the U.S. Bureau of Alcohol, Tobacco, Firearms and Explosives.
The Farook brothers lived next door to Marquez when they were growing up, though the brothers had both since moved.
Raheel Farook, the older brother and who became the brother-in-law of Marquez, served in the U.S. Navy, joining in 2003 shortly after graduating from high school.
Federal agents raided the Marquez home in Riverside, California, on Saturday. Marquez was being interviewed on Tuesday, a law enforcement official said. He had checked himself into a Los Angeles-area psychiatric facility following the shooting.
The marriage documents show that Enrique Marquez married Mariya Chernykh on Nov. 29, 2014. It could not be determined whether they currently live together. Witnesses to the marriage were Mariya's sister, Tatiana Farook, and Tatiana's husband, Raheel Farook, the shooter's brother.
Raheel Farook married Tatiana, then known as Tatiana Gigliotti, on Sept. 10, 2011, the documents show.