FBI Arrests Enrique Marquez, Friend of San Bernardino Shooter, on Terrorism Charges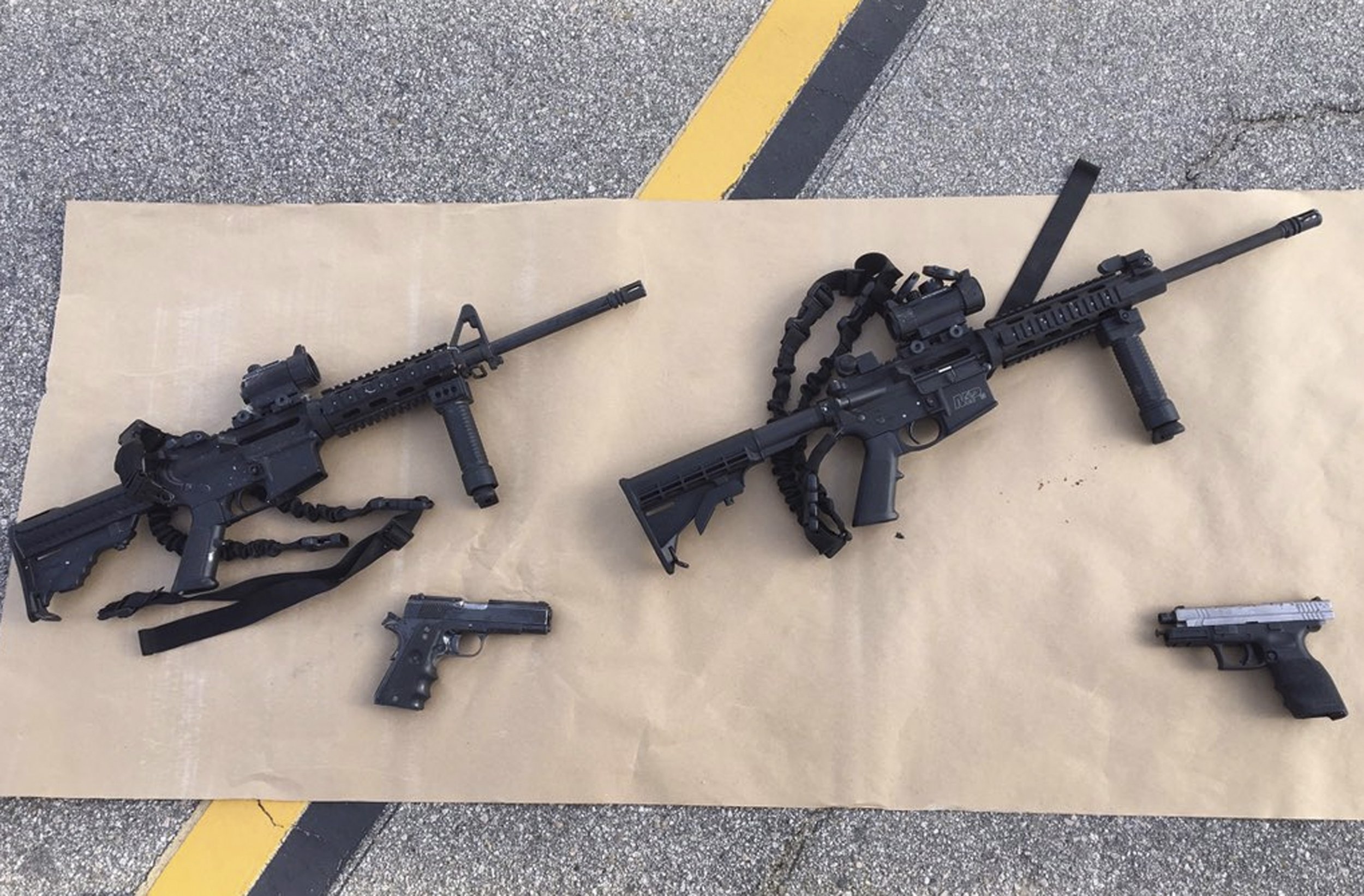 The FBI on Thursday arrested Enrique Marquez Jr., a longtime friend of Syed Rizwan Farook, the male shooter in the deadly San Bernardino shootings, on charges of conspiring with Farook to commit acts of terrorism in 2011 and 2012, according to federal prosecutors in California.
The authorities also charged Marquez, 24, with the unlawful purchase of two $750 assault rifles that Farook and his wife, Tashfeen Malik, used in the shootings that killed 14 people at Inland Regional Center in Riverside on December 2—but they did not charge him with being involved in the San Bernardino attack, according to his criminal complaint.
An affidavit attached to Marquez's criminal complaint reveals new details about his relationship with Farook, his former neighbor. Among them: Farook introduced Marquez to Islam after they met in 2005.
"Farook later introduced Marquez to radical Islamic ideology, which included expressing disdain towards Muslims in the U.S. military who killed other Muslims, as well as discussing the extremist views of the now-deceased imam and Islamic lecturer Anwar al-Aulaqi," federal prosecutors wrote in a press release.
"Over the next few years, Farook provided Marquez with radical Islamic materials, and by 2011, Marquez spent most of his time at Farook's residence listening to lectures and watching videos involving radical Islamic content."
The affidavit also describes how, in 2011, Farook and Marquez plotted to attack a state highway during afternoon rush hour. They also planned to attack students at Riverside Community College.
"The plan allegedly was to throw pipe bombs into the cafeteria area from an elevated position on the second floor, and then to shoot people as they fled," prosecutors wrote in the press release.
Both attacks were intended to "maximize casualties."
Marquez told investigators he agreed to buy the rifles for Farook in 2011 and 2012 because "his appearance was Caucasian, while Farook looked Middle-Eastern," according to the affidavit.
And the affidavit revealed a new detail about Malik's activity on the day of the attack.
Shortly after the shooting, a post on a Facebook page associated with Malik said, "We pledge allegiance to Khalifa bu bkr al bhaghdadi al quraishi," which the affidavit says is a reference to the leader of the Islamic State militant group, according to the press release put out by prosecutors.
The affidavit also describes the 911 call Marquez made hours after the shooting.
"What's going on?" the 911 operator asks.
"My neighbor. He did the San Bernardino shooting," Marquez answers.
"He was the shooter?" the operator asks.
"The f---ing a—hole used my gun in the shooting," Marquez said, before claiming to the operator that he only gave Farook the gun for "safe storage," according to the affidavit.
Prosecutors said on Thursday that Marquez also faces a fraud charge for wedding a member of Farook's extended family in a "sham marriage" in exchange for $200 per month.
FBI agents arrested him on Thursday. He is expected to appear in federal court in Riverside later this afternoon, prosecutors said.
"Mr. Marquez conspired with Mr. Farook to commit vicious attacks, as set forth in today's charges," said United States Attorney Eileen M. Decker.
"Even though these plans were not carried out, Mr. Marquez's criminal conduct deeply affected San Bernardino County, Southern California and the entire United States when the guns purchased by Marquez were used to kill 14 innocent people and wound many others. Farook and Malik's attack on December 2 was the deadliest attack in the U.S. since those of September 11, 2001."