Thousands of people in Louisiana and Texas are without power as Hurricane Laura hits. There are more than 204,000 people in Louisiana and 116,000 people in Texas without electricity at the time of writing.
Calcasieu is the worst affected parish in Louisiana, with more than 86,000 customers affected. More than 26,000 are without power in Ouachita and more than 11,000 people are without power in Jefferson Davis Parish. Acadia, Avoyelles, Lafayette, and Vermilion parishes each have more than 5,000 customers without power.
In Texas, more than 66,000 people are without power in Jefferson County while 36,000 people are without power in Orange County. There are 10,000 affected customers in Hardin County.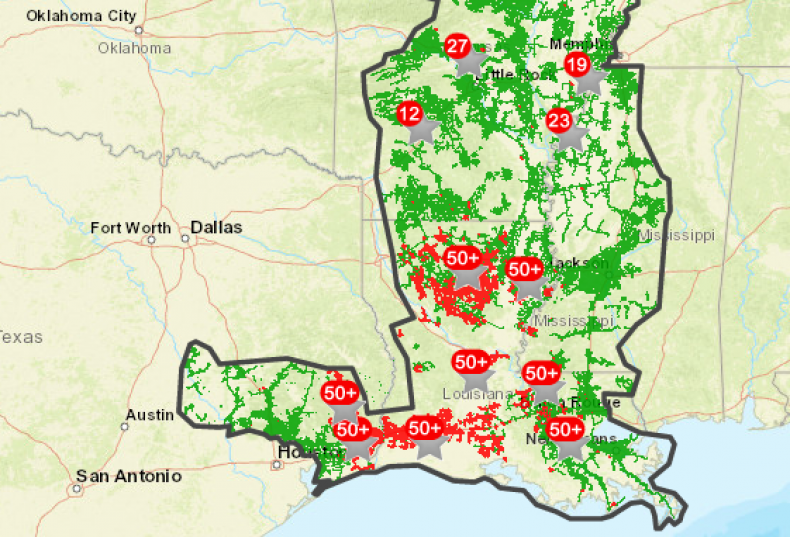 In a press release issued Wednesday, Entergy said that some people may be without power for weeks: "Based on Hurricane Laura's current forecast, customers may see extended power outages.
"Given the intensity of this storm and the additional need for our crews to follow COVID-19 precautionary measures, hardest-hit areas may experience outages for weeks. In addition, restoration may be hampered by flooding, blocked access, or other obstacles."
Once Entergy is ready to begin repairs, it has 9,834 restoration workers ready, including 322 in Mississippi, 5,690 in Louisiana, and 3,765 in Texas.
Entergy also warned its customers of the dangers of downed power lines, saying: "We urge customers to remain safe and stay away from downed power lines and flooded areas. Do not walk in standing water and do not venture into areas of debris, since energized and dangerous power lines may not be visible."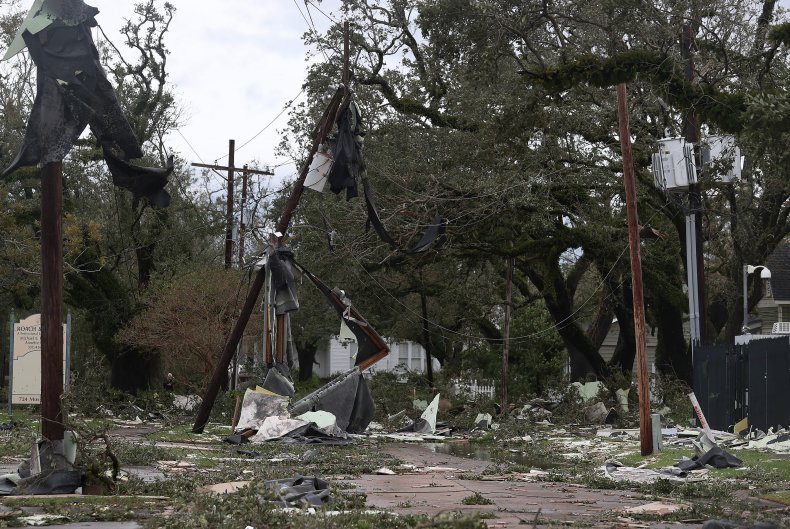 Entergy warned customers to "use extreme caution when navigating boats in flooded areas around power lines to ensure boats and their occupants don't come into contact with energized lines."
Hurricane Laura is spreading inland over western and central Louisiana, while life-threatening storm surge continues along the Louisiana coastline. The hurricane is around 80 miles south-southeast of Shreveport, Louisiana, with maximum sustained winds of 100 mph, moving north at 15 mph.
Louisiana State Police said in a tweet on Thursday morning: "As we continue to see the effects of Hurricane Laura across the state, Troopers are on patrol assisting with damage assessment and emergency response to Southwest Louisiana.
"Please avoid unnecessary travel at this time and follow the instructions of your local officials."
Louisiana Gov. John Bel Edwards said in a tweet: "As we wake up today, everyone must remember that the threat Laura poses to Louisiana is ongoing. Stay home, continue to heed the warnings and instructions of local officials and monitor your local news to stay informed."