Entire Mississippi Middle School Forced to Quarantine After 30 Percent of Student Body Exposed to COVID-19
An entire middle school in Mississippi was forced to quarantine after more than 30 percent of the school's student body was exposed to the new coronavirus.
Long Beach School District Superintendent Jay R. Smith sent a letter to parents of students at the Long Beach Middle School in Mississippi, notifying the new quarantine procedures. The letter states that the quarantine would begin on Wednesday, September 30 and last for two weeks, with students allowed to return on Wednesday, October 13.
"Currently, 15 students have tested positive and 165 are quarantined," Smith wrote in the letter, while noting that these number equate to 35 percent of students being affected by the virus.
According to the letter, the school district received guidance from the Mississippi Department of Health stating that the entire school building must quarantine if 33 percent of the student body tests positive for the virus "and/or have been exposed to positive cases."
In Mississippi, there are currently over 98,000 confirmed cases of the virus and at least 2,969 deaths, according to data from the state's department of health.
The Mississippi Department of Health also provides COVID-19 data among 807 schools across 77 counties. According to the most recent K-12 school report, released by the state's department of health on September 25, there are currently over 1,800 confirmed cases among students in Mississippi since the start of school, as well as over 930 positive cases among teachers and staff.
The report also shows that as of September 25, at least 4,601 Mississippi students were quarantined due to exposure to the virus, as well as 448 teachers and staff members.
Ahead of the beginning of the school year, the Long Beach School District decided to take a slightly different approach than others to bring students back to the classroom. According to a previous letter sent by Smith, students in the school district were split into two teams, and the teams would alternate attending in person classes for one week, while the other would learn from home.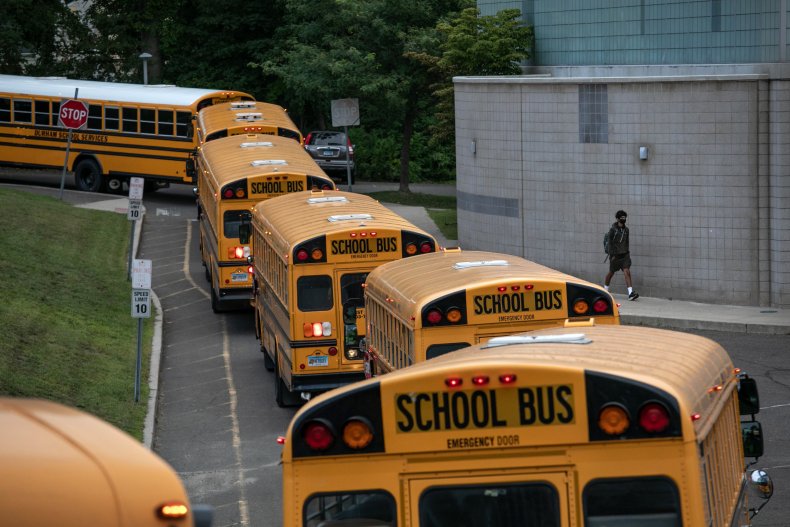 Due to the recent quarantine at the Long Beach Middle School, Smith noted in his letter that all students "will begin distance learning as soon as possible."
In August, the Biloxi High School in Mississippi experienced a similar situation, and had to switch to full distance learning after 15 students tested positive for COVID-19 and 324 were sent home to quarantine.
Newsweek reached out to Smith for comment but did not receive a response in time for publication.