Entire State Declared Drought Zone As Climate Change Strains Water Supplies
The entire Australian state of New South Wales (NSW)—the most populous in the country—is now in drought, according to local officials.
Drier weather than expected has resulted in water shortages, failing crops and a lack of animal fodder, according to The Sydney Morning Herald. The newspaper said 61 percent of the state is in either drought or intense drought, while the remaining 39 percent is drought-affected.
As global climate change produces more extreme and unpredictable weather, water scarcity is a looming threat for many nations. This trend could lead to the intensification of competition between communities, industries and nations for access to clean and stable water supplies.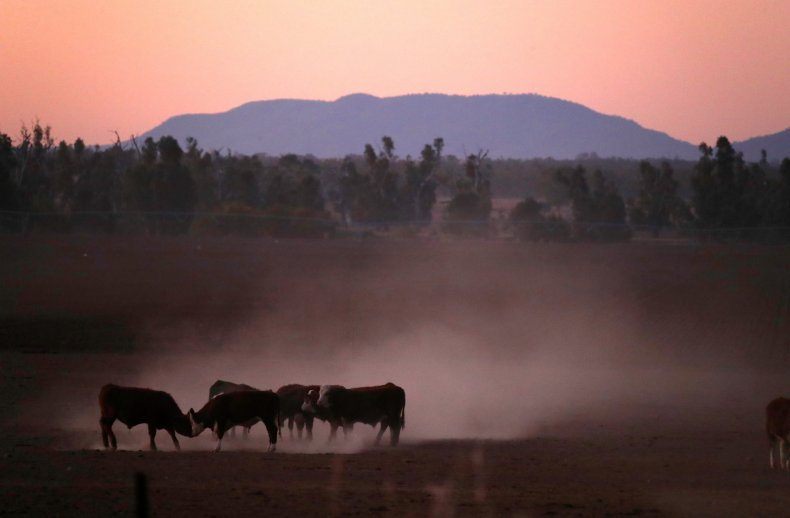 Australia's state and federal governments have poured $430m dollars of emergency aid into NSW, which accounts for around a quarter of the country's agricultural output, the BBC reported.
The state's Minister for Primary Industries Niall Blair said: "There isn't a person in the state that isn't hoping to see some rain for our farmers and regional communities." Ashley Gamble, a farmer in neighboring Queensland state, told the country's 9 News network, "It's like you are in jail, you turn up because you've got to turn up. It's just depressing." More than half of Queensland is also in drought, as are parts of Victoria and South Australia states.
A shortage of feed is forcing farmers to sell their livestock, or risk them starving. Stock agent Simon Bourke told ABC News, "We're selling livestock we don't want to sell… down the track there's really not going to be too many cattle or sheep left."
Australia is experiencing its second-driest winter since records began, with rainfall 2.24 inches below the average amount, according to the country's Bureau of Meteorology. The dry weather is expected to continue over the coming months. This weekend, Prime Minister Malcolm Turnbull said Australia had become "a land of drought."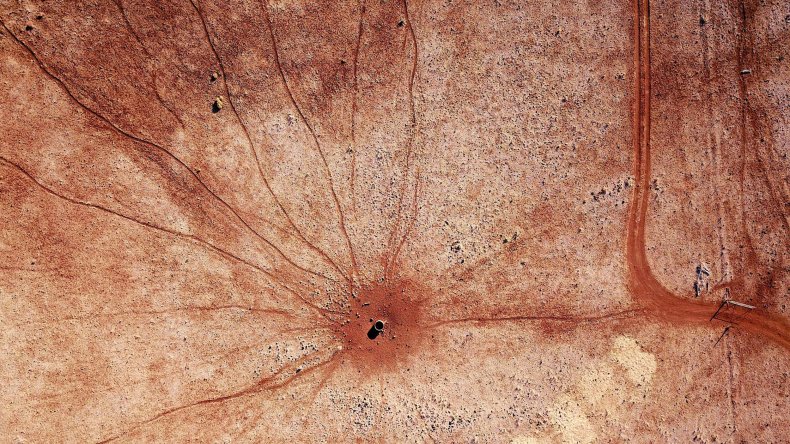 Though drought is caused by a variety of factors, climate change can affect a variety of these factors. As temperatures continue to rise and more predictable weather patterns emerge, it is likely such events will become more common worldwide. In June, Turnbull said, "I don't know many people in rural New South Wales that... don't think the climate is getting drier and rainfall is becoming more volatile."
Much of the world has experienced extreme weather this year, such as heat waves, forest fires, drought and flooding. Much of Europe and North America is currently battling through an unseasonably warm summer, which has produced record temperatures and rampant forest fires.
In the U.S., 103 large fires continue to burn in 14 states and have already claimed 1.5 million acres of land. President Donald Trump was criticized earlier this week for blaming California's wildfires on the state's environmental regulations. It is not clear what laws Trump was criticizing, and even the White House was unable to clarify his comments.