Entire Town's Police Force Arrested After Murder of Mayoral Candidate
As Mexico prepares for general elections on July 1, a new wave of violence is rocking the country—and politicians are finding themselves in the cross hairs of powerful and brutal drug cartels.
The tentacles of Mexican organized crime are long, and even those charged with protecting the country's citizens and leaders can be corrupted and coerced into support for the cartels.
This tragic dynamic has been demonstrated once more in Ocampo, in the western state of Michoacan, where the entire town's police force has been detained on suspicion of the murder of a mayoral candidate, the BBC reported.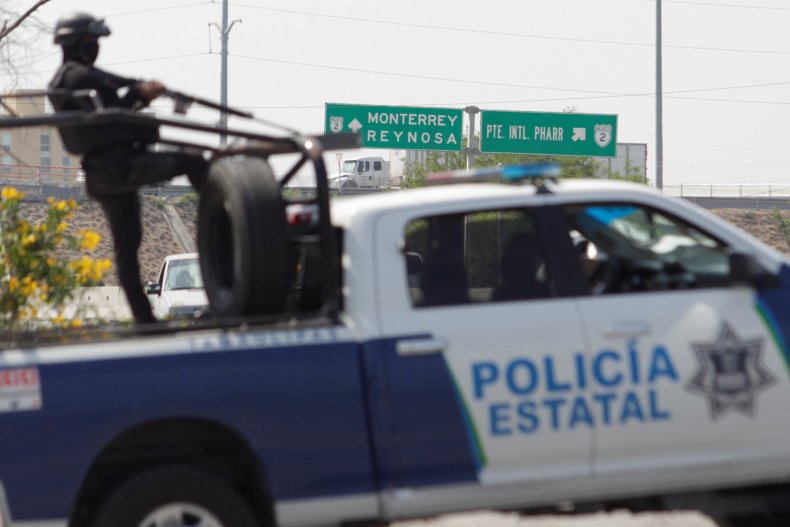 Fernando Angeles Juarez, 64, was shot dead by unknown gunmen on Thursday outside one of his properties. He is the third politician to be killed in Michoacan in just over a week, and one of more than 100 politicians murdered in Mexico since the beginning of the electoral season in September 2017.
Ocampo's whole 27-officer police force were arrested by federal police early Sunday morning on suspicion of involvement in the murder. An initial effort to arrest the suspects was thwarted by local public security secretary Oscar Gonzalez, who ordered his officers to stop federal agents from entering the town.
The Federales returned on Sunday with reinforcements. They took Gonzalez and his men into custody, transporting the suspects to state capital Morelia for questioning.
Read More…Mexican Drug Cartels Warn Politicians 'Drop Out or Be Killed' As Presidential Election Nears
Juarez was standing for the center-left Party of the Democratic Revolution (PRD) and had built a following on an anti-corruption and reform platform. Close friend Miguel Malagon told El Universal newspaper that Juarez "couldn't stand seeing so much poverty, inequality and corruption."
A father of six, Juarez had reportedly received death threats for his refusal to work with local organized crime groups. Before entering politics, Juárez had built a successful construction company. His brother, Ricardo Angeles Juarez, said the murder was a "cowardly" crime and thanked all those who had expressed their support.
Around 3,400 positions are up for grabs in the coming elections—a record number. The cartels are hoping to help elect those they know, trust and control to secure their lucrative criminal enterprises. There have been 121 murders and 400 attacks against politicians since September, according to consulting firm Etellekt. Most of those killed were running for local positions.
As well as security impunity in the drug trade, extortion and human trafficking, local government links offer gangs a source of well-paid contracts and bribes. The money and influence involved mean it is not unusual for local police forces to work alongside, or even for, the cartels.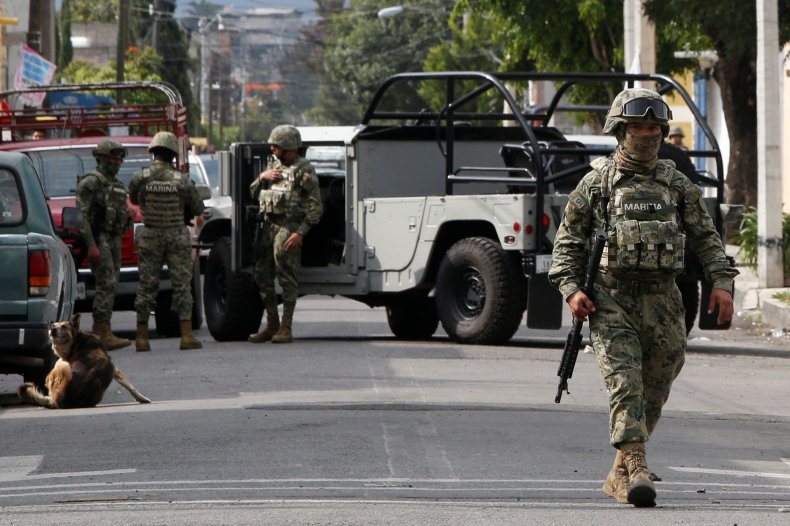 The U.S.-backed war on drugs has done little to slow the violence, fragmenting larger cartels and setting smaller gangs against each other in a brutal fight for business. In 2017, almost 29,000 people were killed in Mexico—the highest number since records began.
The violence is expected to be a millstone around the neck of the ruling Institutional Revolutionary Party—led by President Enrique Peña Nieto—at the polls. Mexico's constitution does not allow Nieto to stand for a second term, and his replacement José Antonio Meade is struggling in the polls. The candidate for the left-wing National Regeneration Movement—Andres Manuel Lopez Obrador—is currently the frontrunner.
The U.S. Department of State has advised against travel to the Mexican states of Sinaloa, Michoacan, Colima, Guerrero and Tamaulipas. The states have been issued with a "do not travel" status, the same warning assigned to war-torn Syria.