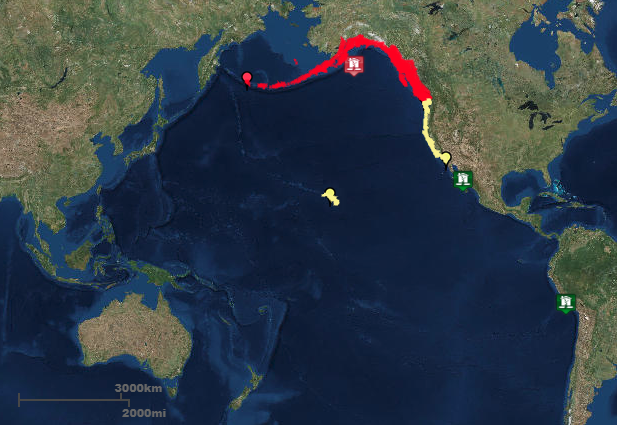 Updated | Residents in coastal areas of Alaska were forced to evacuate their homes Tuesday morning over fears of a tsunami after an 8.0-magnitude earthquake rocked the Gulf, while the entire West Coast of the U.S. was briefly placed on tsunami watch.
A large part of Alaska's coast and the coast of British Columbia in Canada were put on warning. All alerts have since been lifted.
The earthquake struck 157 miles southeast of Kodiak Island at a depth of 6.2 miles around 4:30 a.m. EST on Tuesday, according to the National Weather Service's (NWS) Tsunami Warning System.
Warnings were downgraded to advisories, which were later lifted, hours after the earthquake struck.
Authorities had urged residents in Alaska to evacuate low-lying coastal areas, with the National Weather Service sending out an emergency alert to mobile phones early Tuesday morning, warning: "Tsunami danger on the coast. Go to high ground or move inland."
Videos posted to social media sites showed sirens going off on Kodiak Island, with an announcement alerting residents to the tsunami warning.
Kodiak police wrote in a Facebook post around 6 a.m. EST: "So far, no waves have hit. Still waiting for the updates. Please remain on high grounds."
"I just want to remind everybody, this is not a drill. This is an actual tsunami warning. Everbody get at least 100 feet above sea level," Kodiak Police Sergeant Derek Beaver warns in a video. "Everybody get out of your homes and make it to a safe place."
"Based on all available data, a tsunami may have been generated by this earthquake that could be destructive on coastal areas even far from the epicenter," a bulletin from the NWS also had warned.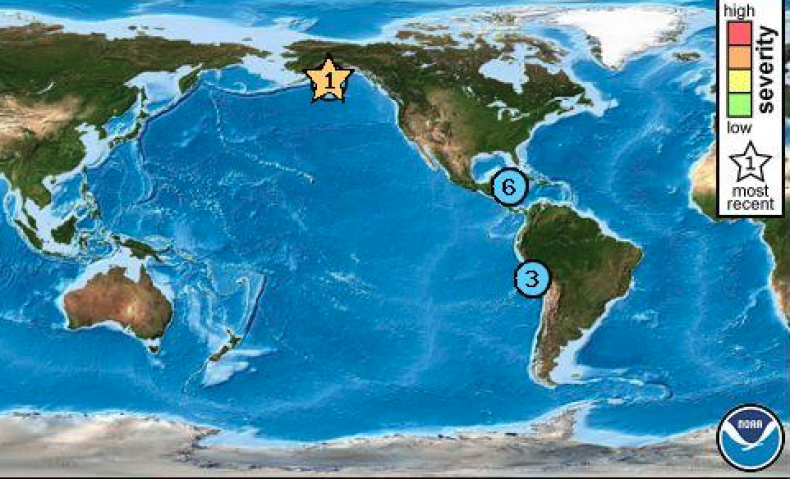 Tsunamis are large ocean waves generated by earthquakes beneath the ocean floor. They can also be caused by major landslides into the ocean.
A tsunami warning means a tsunami may have been generated and could be close to your area, the Red Cross explains on its website.
A tsunami watch, which is currently in place for the U.S. West Coast, means a tsunami has yet to be verified, but could exist and "may be as little as an hour away," it adds.
In an emergency, the red cross says those at risk of a tsunami should "go as high and as far as you can" from coastal areas.
Ideally, you should be "100 feet above sea level or 2 miles away," it says. "Every foot inland or upward may make a difference."
It also warns that a tsunami can involve a series of waves that could continue for hours.
"Do not assume that after one wave the danger is over. The next wave may be larger than the first one," the Red Cross says.
It further states that in the event that a tsunami does occur, those affected should avoid any downed power lines and stay away from buildings and bridges from which heavy objects could fall during an aftershock.
This story has been updated to include new information on tsunami alerts.