'Entrepreneur' is a Limiting Word. Don't Let it Be | Opinion
Entrepreneur is a funny term. Saying you want to be an entrepreneur, when you think about it, is equivalent to saying you want to be an employee. So far, I haven't met many people who want to be an employee when they grow up. I didn't know that I wanted to be an entrepreneur initially either. As a kid, I spent time hanging out in my mom's office—I saw her succeeding in the corporate world and moving her career forward throughout my childhood. But even last year, weeks before graduation, I couldn't imagine myself in her shoes, even as I applied to hundreds of jobs that would take me on a similar path.
I started my company BXE Creative with my partner Esteban Parreno in November of my senior year at the University of Washington. We brainstormed creating a company a year back on a long road trip. We came up with a name, how the company would operate, how great it would be to finally be entrepreneurs on the quest to financial freedom and autonomy from the corporate world! It would have been the perfect time to start, but we didn't. We waited for what a lot of young entrepreneurs, or even older entrepreneurs, wait for—more experience, more time, more money. Almost a year later, Esteban came home in the middle of the day. He had quit his job. It was time to start.
Our company, BXE Creative, is a full-service marketing and creative firm. We primarily work with other entrepreneurs to get their business ventures up and running. As a team, we took my passions in design and content creation and Esteban's love of all things marketing to create a business that allows us to make profits doing what we love, which I think is the thread that ties all types of entrepreneurs together.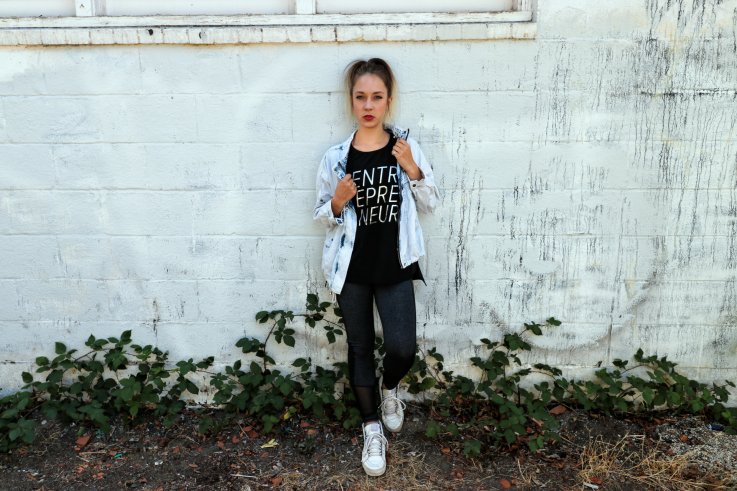 That's what's funny about entrepreneurs. There are all sorts of entrepreneurs. There are people seeking out investors for grandiose ideas meant to change the world, and then there's your mom and pop shop that's been around for decades. There are entrepreneurs that quit their jobs and struggle to get by for months, maybe years. Then there are entrepreneurs, like me, who work a day job, and our entrepreneurial efforts become our night job. At the end of my senior year, I knew that I could, too, work full-time for my company, just like my partner Esteban did and still does. But I also knew that I had a lot of learning to do—not just to improve my skill set but to understand how the world works in a much bigger sense than school can really offer.
That's the beauty of being an entrepreneur. It's about breaking away from social norms and carving the path that's right for you. As a young entrepreneur, it's easy to get bogged down by all the perceived obstacles that are in your way of getting started. But my biggest regret was not getting started earlier. Every moment that passes is a moment that could be filled with mistakes and imperfections that are the essence of learning how to make it on your own. So don't wait, because being an entrepreneur is ambiguous, scary, rewarding, and taxing. The only requirement is passion, and the best time to start is now.
Brynn Tweeddale is the co-founder of BXE Creative, a digital marketing and creative agency, as well as an Associate Designer & Developer at Formative, a Seattle-based digital strategy company. She graduated from the University of Washington with two degrees—one in Human Centered Design & Engineering and one in Journalism.
'Entrepreneur' is a Limiting Word. Don't Let it Be | Opinion | Business