Environmental Justice Lost a Champion. Congress Must Build on His Legacy | Opinion
At a moment when justice and equity are finally shaping the nation's environmental policies and spending priorities as well as the world's climate action plans, we in the environmental justice movement are mourning a great champion on Capitol Hill—former Representative Donald McEachin.
The Democrat from Virginia, whose legacy was celebrated with the launch of the Donald McEachin Dream.Org Climate Action Award recently in Washington, D.C., was known as Mr. Environmental Justice in Congress. He always stood with communities on the frontlines of climate change. He learned how pollution and a warming world affected their lives, hosted congressional briefings to educate other legislators, and spoke about justice in the House of Representatives. He was a key advocate for a game-changing bill that budgeted record amounts of spending to tackle climate change—last year's Inflation Reduction Act. As President Joe Biden said, "Thanks to Don's leadership and tireless advocacy, we passed historic legislation to combat the climate crisis and advance environmental justice."
Also thanks in large part to Representative McEachin's efforts, there are now dozens of environmental justice (EJ) supporters in Congress. They included 108 co-sponsors of his Environmental Justice for All Act, which took a comprehensive approach to the proposition that all people deserve clean air and water and a healthy environment. Now we call on these members of Congress to honor Representative McEachin's legacy by keeping frontline communities front and center as we accelerate a just transition to a clean energy economy. The environmental justice movement and communities across the country have their eyes on congressional EJ champions.
Representative McEachin had a gift for connecting with people who have too often been unseen, unheard, and disinvested in. He engaged in deep conversation and built trust. He looked for ways the government could support the needs of frontline communities, from enhanced health care to stronger compliance and enforcement designed to curb environmental damage by corporations that are more interested in protecting profits than in protecting people and the planet.
Every legislator knows, as Representative McEachin did, that opposing entrenched power is difficult, and that democratically elected representatives are in a position to help. Beyond advocating for policies, we need congressional EJ champions to leverage their understanding of the nuts and bolts of government to make sure climate policies are implemented effectively and well, and always in the service of justice. Frontline communities need their fearless and focused leadership—right now.
Consider just one example: the Justice40 Initiative. This government-wide effort calls for at least 40 percent of the benefits of certain federal climate actions to flow to communities that have suffered worst and first from fossil-fueled pollution and the effects of climate change. But there's no centralized database of Justice40 funding opportunities, nor a way to monitor grant announcements to see if small community-based groups can apply. Surely, if a restaurant can signal vegetarian items on its menu, the U.S. government can signal which grants fit into the Justice40 framework—and that application procedures are straightforward, and funding arrives promptly and in a predictable fashion. Calling congressional EJ champions: Government set up this program, and the government can fix it.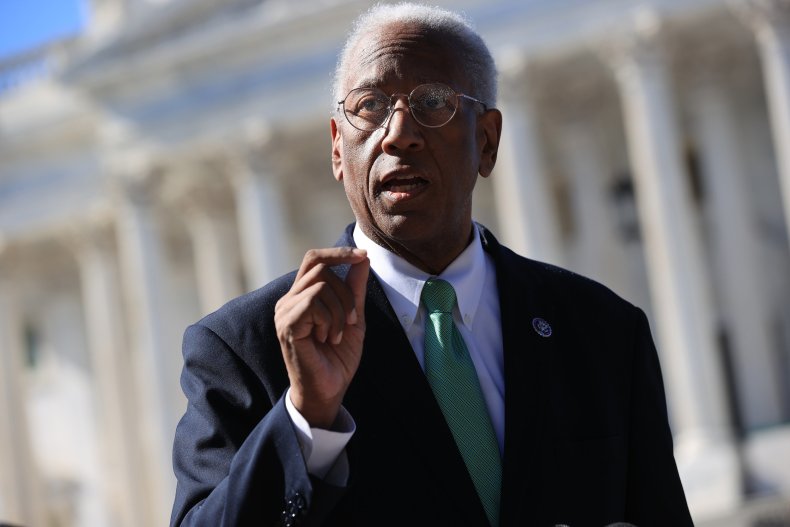 Representative McEachin understood the importance of openness and access. He lived the ideal that no one should ever be left behind. It didn't matter if you were from a Black, Latino, Indigenous, Asian and Pacific Islander, or lower-wealth white community, he knew that everyone deserved to participate in our democracy, be informed, and be heard.
Representative McEachin's environmental justice legacy is secure. Now it is up to us in the EJ movement to build on it. As for our supporters in Congress, nobody can fill Representative McEachin's shoes, exactly. But we call on congressional EJ champions to step up, starting now, and make every other opportunity to advance environmental justice. We are counting on you to secure the promise of a more just, equitable, and sustainable nation.
Mustafa Santiago Ali serves as executive vice president for the National Wildlife Federation. A founding member of EPA's Office of Environmental Justice, he served in environmental justice roles at the EPA for 24 years.
The Rev. Leo Woodberry is the pastor of Kingdom Living Temple and the executive director of the nonprofit New Alpha Community Development Corporation in Florence, S.C.
The views expressed in this article are the writers' own.