EPA Might Let Bee-Killing Pesticide Be Sprayed On 165M Acres of Farmland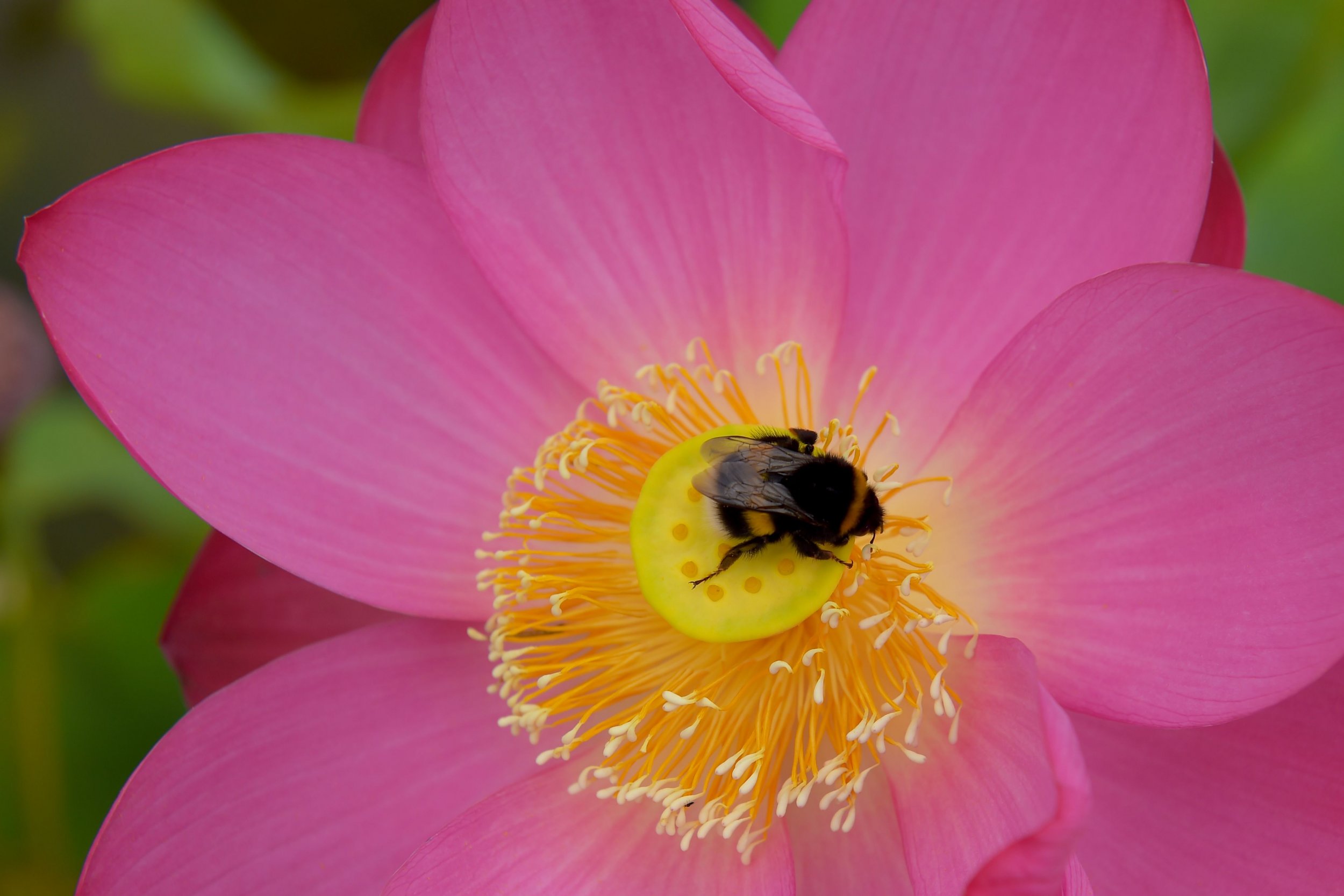 The Environmentmental Protection Agency might allow the spraying of a bee-killing pesticide, thiamethoxam, on more than 165 million acres of farmland.
Switzerland-based agrochemical company Syngenta submitted a proposal to the federal agency last Friday to increase the use of the pesticides across the country, according to the nonprofit Center for Biological Diversity. If the EPA allows farmers to spray the pesticide on wheat, barley, corn, rice, sorghum and potato crops, it could exacerbate the already drastic decline in the bee population that has take place over the last decade. In 2015 and 2016 alone, beekeepers reported that they lost about 44 percent of colonies.
The proposal comes on the heels of a University of San Diego California study published Wednesday that found neonicotinoids and pesticides from intensive agriculture are 50 percent more harmful to bees than scientists previously thought.
In January, the U.S. Fish and Wildlife Service added the common rusty-patch bumblebee to its list of endangered species. Pollinators like bees are crucial to global agriculture, and are responsible for making one out of every three bites of food we take.
Thiamethoxam is a type of neonicotinoid, which paralyze and kill bees and other pollinating insects by first attacking their central nervous system. The pesticide often is used to coat the seed of crops, but the proposal would allow farms to spray it directly onto plants.
"If the EPA grants Syngenta's wish, it will spur catastrophic declines of aquatic invertebrates and pollinator populations that are already in serious trouble," said Lori Ann Burd, director of the Center for Biological Diversity's environmental health program, in a statement. "You know the pesticide-approval process is broken when the EPA announces it will consider expanding the use of this dangerous pesticide on the same day its own scientists reveal that the chemical kills birds and aquatic invertebrates."
The pesticide that kills bees also poses health risks for people. "These findings should cause us to rethink our current pesticide risk assessment procedures, which, based upon our findings, may underestimate the toxic effects of pesticides on bees," UC San Diego researcher Dr. Simone Tosi told The Independent. The study was published in biology journal Proceedings of the Royal Society B.
Bees pollinate crops crucial to our diets that account for about 90 percent of the world's food. In March, a Center For Biological Diversity study found that more than 700 North American bee populations could face extinction, and if bees went extinct it would be hard for the world to maintain a population of 7 billion. The world's population was about 7.6 billion in 2017 and continues to grow.
The EPA is scheduled to review thiamethoxam in 2018.