EPA, Interior Plan to Cut More Than 5,000 Staff by 2018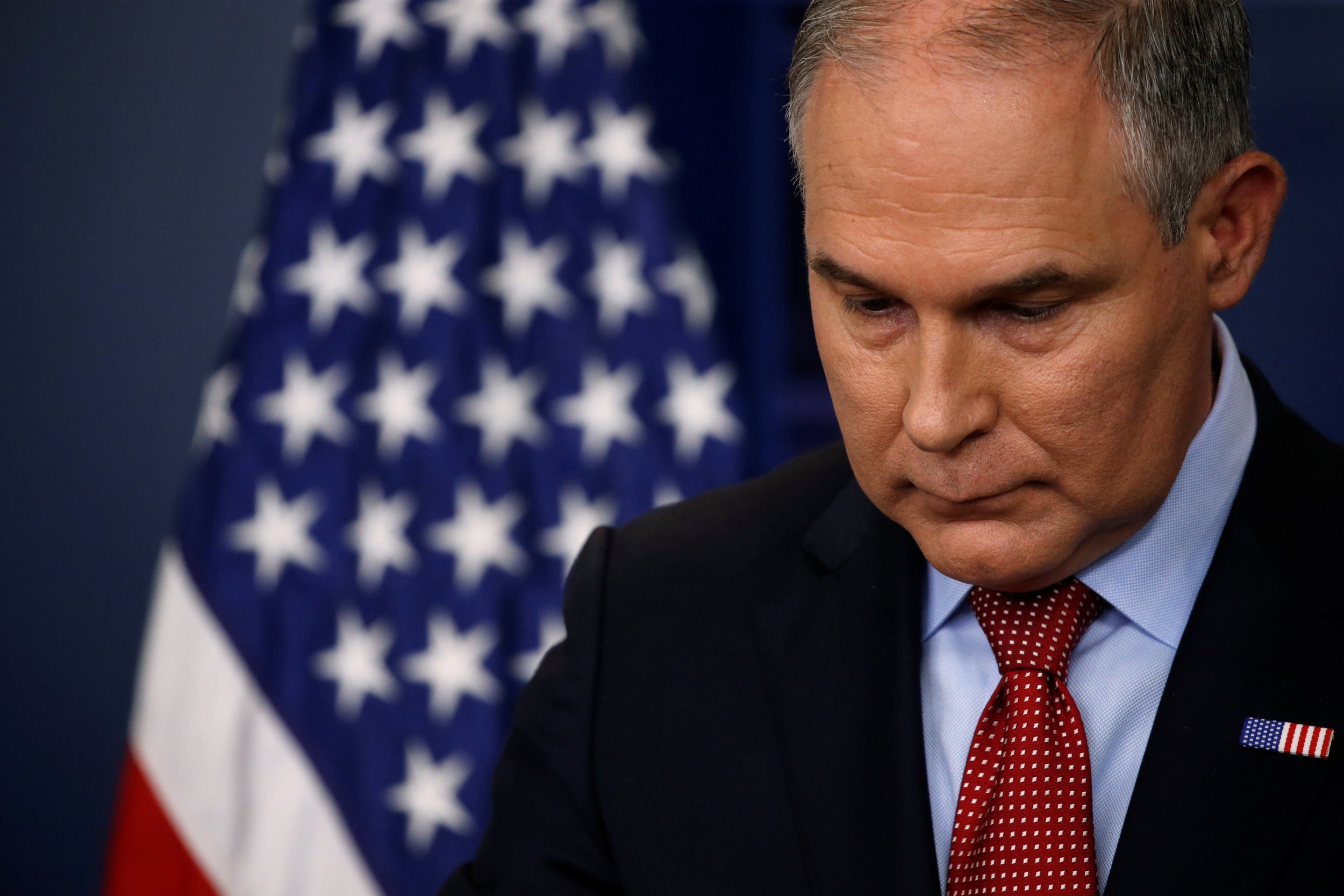 Interior secretary Ryan Zinke announced that he plans to cut about 4,000 full-time staff from the department by sometime next year. In his comments before the Senate Energy and Natural Resources Committee June 20 he said that the cuts were necessary to achieve a "balanced budget."
Meanwhile, the Environmental Protection Agency plans to cut 1,200 employees by early September, the Washington Post reports. It will achieve this through a combination of buyouts and early retirements. The agency has set aside $12 million for these buy outs, though it's unclear that that will be enough; In 2014, EPA paid $11.3 million in incentives to get 456 employees to voluntarily leave. Those cuts would represent about eight percent of EPA's 15,000 employees.
The EPA has also given pink slips to members of its Board of Scientific Counselors, telling dozens of scientists that their terms would not be renewed. This important body provides advice and recommendation to the agency's Office of Research and Development, and helps steer the EPA's research programs. "It effectively wipes out the BOSC and leaves it free for a complete reappointment," Deborah Swackhamer, the current chair of the executive committee, told the Post. Several past members and those who were given notice expressed shock and concern that the move will allow the Trump administration to appoint scientists or others more friendly to industry, and companies that are regulated by the agency.
Zinke noted that to shed the 4,000 jobs the "department will rely on a combination of attrition, reassignments and separation incentives... Actual attrition rates and acceptance of separation incentives will determine the need for further action to reduce staffing."
Both Zinke and EPA head Scott Pruitt have defended Trump's plans to cut the budgets of the Interior by about $1.4 billion (a cut of about 11 percent) and the EPA's by nearly a third.
Last week, Pruitt said in a hearing that "with respect to the proposed cuts on personnel, that is something that we plan to achieve through attrition, continuation of the hiring freeze and the initiation of buyouts... About 20 percent of the agency is eligible for retirement today. That's going to increase over the next several years."
The EPA also said on Monday it would cut subsidies for employee's gym memberships, which cost nearly $1 million annually.