EPA Sued by Indigenous and Environmental Groups Over Controversial Alaskan Gold Mine
Dozens of groups comprised of Alaska natives, environmentalists, fishing and wildlife advocates sued the U.S. Environmental Protection Agency (EPA) on Tuesday and Wednesday over a controversial proposed gold and copper mine in Alaska.
The groups say the proposed mine by multinational Pebble Limited Partnership would cause serious damage to Alaska's Bristol Bay watershed, home to millions of fish. The area is said to support a population of 30 to 60 million salmon, and an industry worth $1.5 billion in annual revenue and 14,000 jobs.
Proponents of the mine largely dispute the claims of environmentalists and argue that the mine would create more jobs in the area. It has been a contentious issue for more than a decade.
"The proposed Pebble mine would destroy thousands of acres of critical habitat and miles of salmon streams that are essential to Bristol Bay's commercial, recreational and subsistence salmon fisheries," states the complaint, filed Tuesday.
In 2014, the EPA had made a "Proposed Determination" that the Pebble mine would result in significant and unacceptable damage to the watershed and fishery. The Trump administration directed the agency to reverse that decision, and it was formally withdrawn on July 30.
The lawsuit says that the EPA "unlawfully precluded science and technical information" when making the decision to withdraw the Obama-era protections.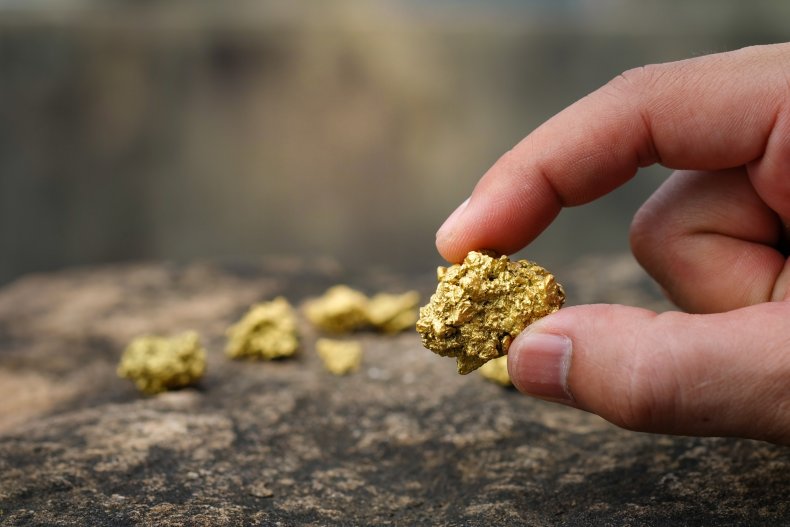 On Wednesday, two additional lawsuits were filed by several other parties representing indigenous groups, and environmental and fishing interests.
A legal group called Trustees for Alaska took issue with the EPA ruling in one of Wednesday's lawsuits. The group is a non-profit representing indigenous and environmental groups opposed to the mine.
"The EPA's attempt to reject its own science-based conclusions is clearly arbitrary and capricious, wholly political, and legally indefensible," Katie Strong, senior staff attorney for Trustees for Alaska, said in a statement. "EPA's Proposed Determination found that even a small mine in the headwaters of Bristol Bay could devastate the region's fisheries, wildlife habitat, and communities. Science overwhelmingly supports that conclusion, yet this administration continues to aggressively undermine science and public processes to benefit special interests."
Another non-profit, fishery conservation group Trout Unlimited also filed suit Wednesday. The group expressed similar concerns.
"Billions of dollars have been spent in attempt to restore salmon runs in the Pacific Northwest. Meanwhile, Bristol Bay sets records for its salmon returns year after year. All we need to do is have the humility and common-sense to leave this landscape alone," said Chris Wood, president and CEO of Trout Unlimited in a press release. "Sacrificing a place such as Bristol Bay for some gold is a short-sighted fool's errand. We are not a litigious organization, but we and millions of other sportsmen and women will not allow greed to compromise the most important salmon fishery on the planet."
Pebble Limited Partnership appeared less than impressed by the legal actions. The company's vice president for public affairs, Mike Heatwole, told KTUU he believed the lawsuits would not be successful.
"The charges here are clearly without merit," Heatwole said, "As such, we believe it will be dismissed."