EPA Sued For Not Regulating Rocket Fuel Chemical in Drinking Water
The Environmental Protection Agency (EPA) was sued Thursday by environmental advocacy group Natural Resources Defense Council (NRDC) over failing to regulate a toxic chemical used in rocket fuel that is present in drinking water.
NRDC asked the U.S. Court of Appeals for the District of Columbia Circuit to review a recent decision made by the EPA to not regulate the chemical perchlorate in drinking water, despite concerns that it can cause birth defects and a host of medical ailments. Perchlorate is a key component of rocket fuel, explosives and matches.
The chemical interferes with the functions of the thyroid, causing birth defects in developing fetuses and developmental issues for infants and young children. Adults exposed to unsafe levels of the chemical can suffer thyroid-related issues, while lung damage and more short-term effects like vomiting, eye irritation and chemical burns are also possible. In addition, it has been tied to cases of aplastic anemia, a potentially fatal blood disorder.
The EPA had decided in 2011 to regulate perchlorate in drinking water in accordance with the Safe Drinking Water Act. They changed their position in June, insisting the chemical is not a "public health concern" because it is not found in enough drinking water or at high enough levels to be a threat. The reversal was made after a court had ordered the agency to set a standard for the chemical in drinking water by June 2020 due to a 2016 NRDC lawsuit over delays in implementing regulations.
NRDC states that the chemical has already been found in 26 states and could be present in drinking water systems used by 26 million people, often as a result of pollution caused by nearby Department of Defense contractor facilities. Although the absence of federal regulation means that unlimited amounts of the chemical would in theory be allowed in drinking water, some states, including California and Massachusetts, have adopted their own regulations.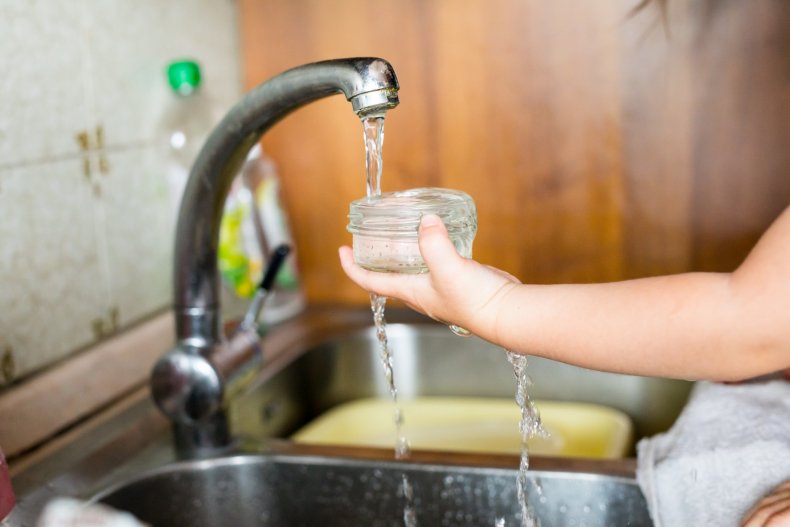 "The time has come for EPA to return to its original mission of protecting human health and the environment," Erik D. Olson, the senior strategic director of NRDC's Health and Food, Healthy People & Thriving Communities Program, said in a blog post. "The agency should establish an enforceable drinking water standard for perchlorate that protects vulnerable people, especially our children."
"Since the current EPA management will not do so voluntarily, we are seeking relief from the courts to force the agency to comply with the law and to follow the scientific evidence," Olson added.
Environmental activists have criticized the agency under the Trump administration for focusing on rolling back regulations, which they say causes the environment to be harmed rather than protected. In an interview published by The Wall Street Journal on Thursday, EPA Administrator Andrew Wheeler vowed that the agency would continue to eliminate regulations if President Donald Trump is reelected and serves a second term.
"EPA does not comment on pending litigation," an EPA spokesperson told Newsweek in a statement.
Update 9/4, 5:47 p.m.: This article has been updated to include a statement from the EPA.