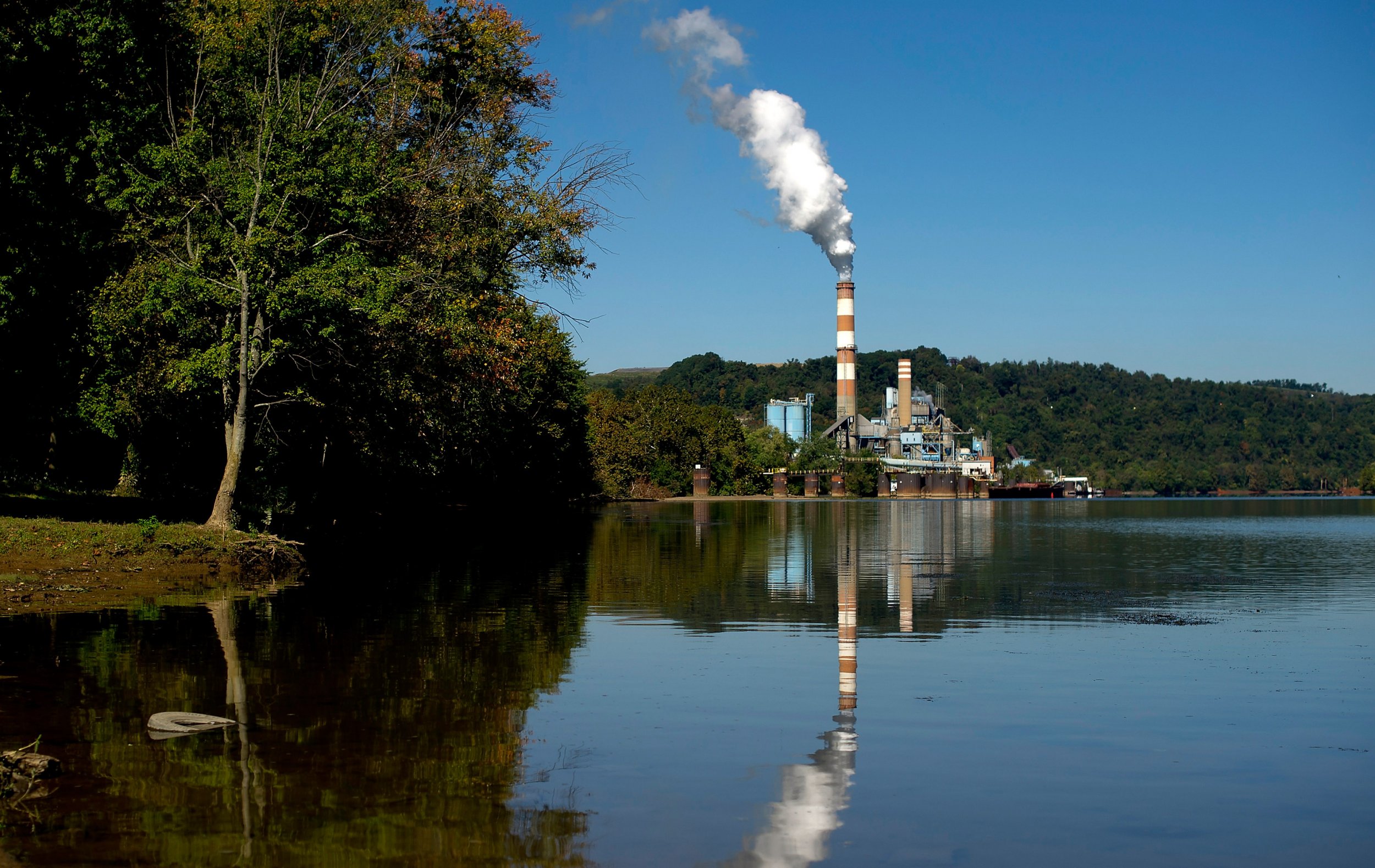 UPDATED | Delaware Governor John Carney intends to sue the U.S. Environmental Protection Agency for failing to prevent air pollution from spreading from nearby power plants in Pennsylvania and West Virginia.
Carney sent four notice of intent to sue letters to the EPA on Tuesday after years of the state petitioning the EPA to cut down on air pollution from nearby power plants from spreading into Delaware. Carney, a Democrat, said that power plant pollution negatively affects "quality of the air that Delawareans breathe." He assumed the state's highest office in 2017, but efforts to curb air pollution from America's coal country long preceded Carney or President Donald Trump.
There were four petitions filed with the EPA between July and November 2016 under President Barack Obama that asked the agency to require certain power plant units in upwind states, specifically Pennsylvania and West Virginia, to use their air pollution controls to reduce emissions.
An August 2016 petition from the state accused Pennsylvania's Brunner Island Steam Electric Station from violating "ambient air quality standards." The same plant was criticized for contributing to some of the poorest air quality in the nation, according to local news outlet Lancaster Online. In 2017, the plant switched to using natural gas from coal.
The EPA continued to issue six-month extensions to delay responding to Delaware complaints, which added West Virginia plants to its list of offenders in September 2016. Maryland additionally blamed Indiana, Kentucky, Ohio, Pennsylvania and West Virginia for emitting air pollutants in December 2016. The EPA issued six-month extensions for both states' issues.
An EPA spokesperson told Newsweek that the agency doesn't comment on pending litigation.
The Delaware intent-to-sue letters cite the U.S. Clean Air Act, which in 1990 mandated that the EPA establish emission standards that require the maximum degree of reduction in emissions of hazardous air pollutants.
"The Clean Air Act entitles Delaware to relief from upwind pollution and the remedy we are seeking is reasonable and within EPA's authority and responsibility to grant," Carney said in a press release. "Delawareans deserve clean air, but our air quality is significantly impacted by pollution traveling downwind from other states. We are simply asking that the EPA require these power plants that pollute Delaware's air to run their existing pollution control equipment when the plants are in operation."
This article has been updated to include a comment from the Environmental Protection Agency.