Trump's EPA Is Trying to Block a Rule That Protects Communities From Toxic Waste But The Courts Are Fighting Back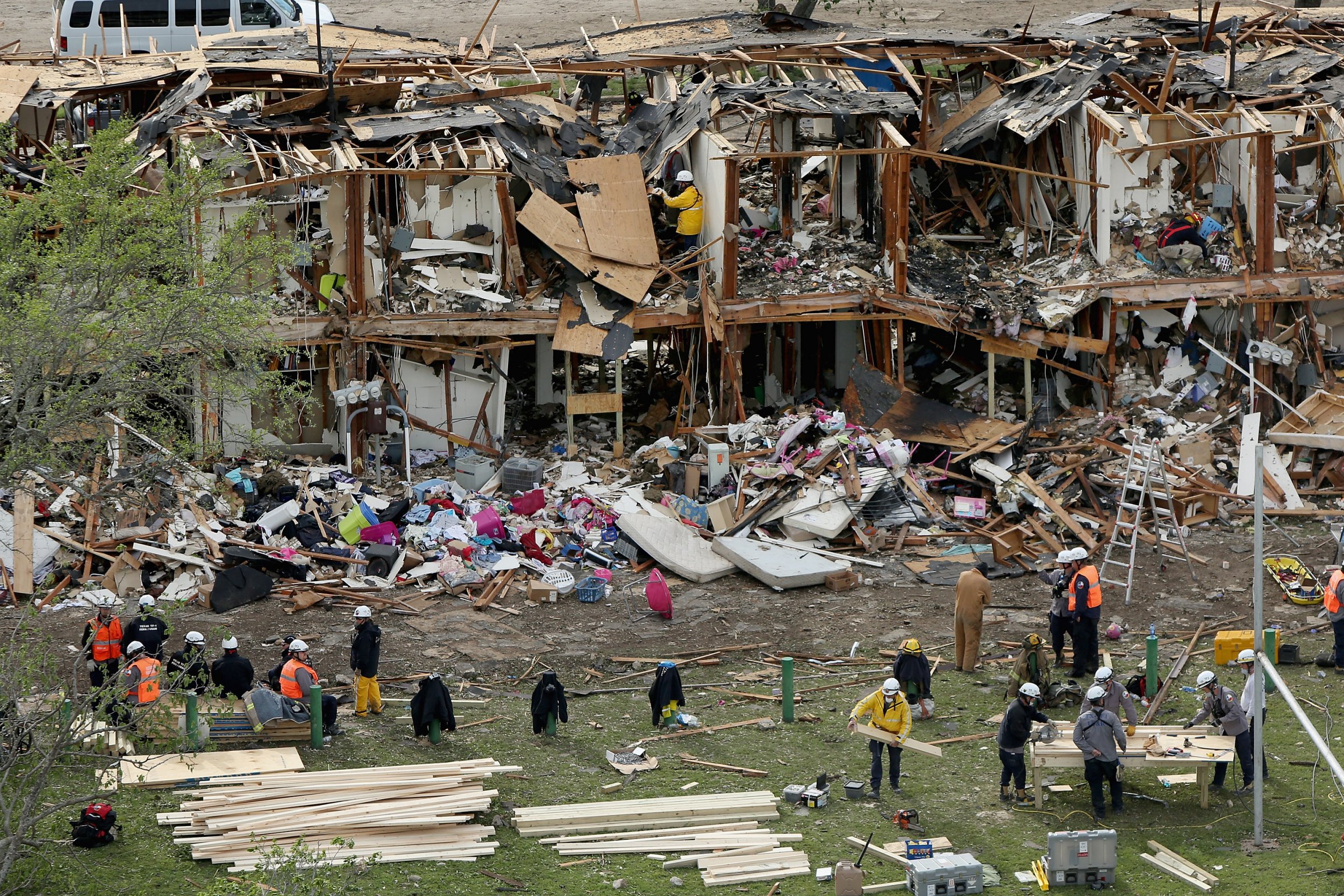 A Federal judge Friday called the Environmental Protection Agency's decision to delay implementation of an Obama-era rule meant to mitigate the risks of toxic waste disasters "arbitrary and capricious" and ordered the agency to immediately enact the policy change.
The chemical disaster rule, created in response to the 2013 explosion at West Fertilizer in Texas that killed 15 people and destroyed the surrounding area, requires an increase in emergency response to chemical incidents, stringent safety rules and audits of chemical facilities and rigorous investigations and follow-up after any incident. President Obama asked for the changes in the aftermath of deadly the explosion, and after three years of study, the EPA created the changes in January of 2017.
But under President Trump, the EPA argued that they planned to eventually change or revoke the rule and that implementing these new guidelines and then altering them would confuse the industry.
Former EPA head Scott Pruitt eventually delayed implementation of the rule until 2019 after shouldering complaints from industry groups like the American Chemistry Council. "We are seeking additional time to review the program so that we can fully evaluate the public comments raised by multiple petitioners and consider other issues that may benefit from additional public input," he said at the time.
Twelve states and a number of labor groups like the United Steelworkers union and AFL-CIO have since brought suit against the EPA, claiming that under the Clean Air Act, the rule could only be delayed by three months. On Friday, The United States Court of Appeals for the District of Columbia ruled in favor of the plaintiffs and ordered that the rule go into effect immediately.
"The decision clearly shows that EPA – and by implication OSHA and other federal agencies – can't just delay a rule protecting the American people on a whim, or to do the bidding of some outside group," Mike Wright, Director of Health, Safety and the Environment for the United Steelworkers union, told the Confined Space newsletter.
New York Attorney General Barbara Underwood also joined the Steelworkers in suing the EPA. "Again and again, the Trump EPA has tried to push through policies that jeopardize our health and fly in the face of the law – and again and again, we've taken them to court and won," she wrote in a statement. "We should all agree that protecting workers, first responders, and communities from chemical accidents is a top priority. This decision is a major victory for New Yorkers' – and Americans' – health and safety, ensuring that the EPA cannot put special interests first and block common sense protections against toxic chemical accidents."
The EPA did not immediately respond to requests for comment.