The first-ever national recycling strategy in the U.S. addressing climate change and other health concerns was finalized by the Environmental Protection Agency (EPA) this week.
The 2021 national recycling strategy builds upon the EPA's 2019 framework for advancing the recycling system, but marks the first time the agency will specifically address how the industry impacts climate, environmental justice and human health from the effects of living near waste facilities.
The new strategy will focus on fixing challenges in the industry to create a stronger, more resilient and cost-effective municipal waste recycling system, the EPA said in a media release.
"Our nation's recycling system is in need of critical improvements to better serve the American people. EPA's National Recycling Strategy provides a roadmap to address system challenges and pave the way for the future of recycling," EPA Administrator Michael S. Regan said in a statement.
He continued, "As we move forward with this strategy, EPA is committed to ensuring that historically underserved and overburdened communities share in the benefits that our work will deliver. Together with the historic investments in recycling from the Bipartisan Infrastructure Deal, the strategy will help transform recycling and solid waste management across the country while creating jobs and strengthening our economy."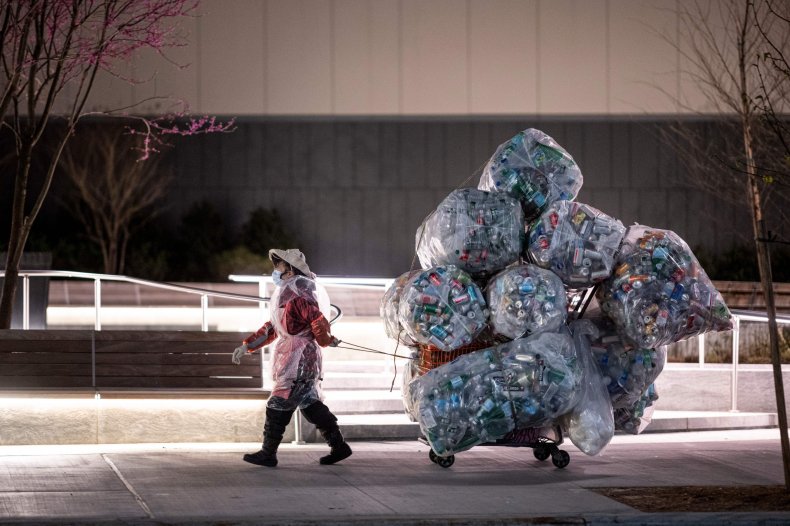 Dr. Sacoby Wilson, an EPA national environmental justice advisory council member, added that waste materials are connected to a broad range of issues, and having a strategy that addresses materials management will help provide solutions for larger issues connected to recycling and where "waste products come from, where they go, and how they're impacting the health, sustainability, and quality of life in communities of color."
The EPA's primary commitment in the new strategy is to reduce how producing, consuming, using and disposing of materials impacts the climate. The process makes up approximately 50 percent of global greenhouse gas emissions, according to the United Nations Environment Programme's International Resource Panel.
"This new climate goal will help achieve President Biden's commitment to achieve a 50-52-percent reduction from 2005 levels in economy-wide net greenhouse gas emissions by 2030," the EPA announcement states.
The plan also includes five objectives to strengthen the recycling system such as improving markets for recycling goods through market development and research, increasing collection of recyclable materials and improving the industry's infrastructure, reducing contamination in recycling materials through outreach and education, enhancing policies and programs to support recycling and standardizing how data is collected through a coordinated approach to recycling.
It also addresses how the EPA should move forward when it comes to increasing equitable access to recycling for overburdened communities, primarily low-income neighborhoods or families of color, living near waste facilities to help alleviate chronic health issues.
"In our efforts to combat the existential threat of climate change, recycling is an important tool to move us toward a more circular economy and truly sustainable future," Senator Thomas R. Carper (D-Del.), co-chair of the Senate Recycling Caucus, said in a statement to The Washington Post. "I'm glad that the Biden administration is taking steps to seize this opportunity by launching the EPA's first-ever national recycling strategy."
This initiative is just the first piece in what the EPA said would be "a series" of strategies to achieve a circular economy rooted in sustainability. The approach reduces material use, redesigns materials and products to be less intense on resources and utilizes "waste" to create new materials, according to the EPA. It would allow materials other than solid waste like plastics, food and electronics to be repurposed into new products.
The agency said over the next few months it plans to work with stakeholders to develop a way to implement the new strategy and will collaborate with communities at the local, state and federal levels.
Newsweek reached out to the EPA for comment.