'Fortnite' Down? When Will the Game Come Back Online? [UPDATED]
Having trouble logging into Fortnite? Epic Games website, login, matchmaking and other related services are experiencing issues. Find out everything we know about the issues and when the game will go back online, here.
UPDATE 04/11/2018: Epic Games' Gaming and Login services have been experiencing issues throughout Wednesday afternoon. If you've been unable to login to Fortnite or have been stuck waiting in an endless matchmaking queue, you aren't alone. At 5:05 pm ET the official Fortnite Twitter page shared that the game was experiencing "account issues" that were the root of the login problems. So far the game has not come back online but regular updates have been given on Epic Games' Public Status Page, here. The status of the services as of 9:30 pm ET are listed below. Once service has been restore and Fortnite has gone back online, we'll update this post
Is Fornite Still Down? When Will The Game Come Back Online? Current Issues Report (Updated 9:30 pm ET)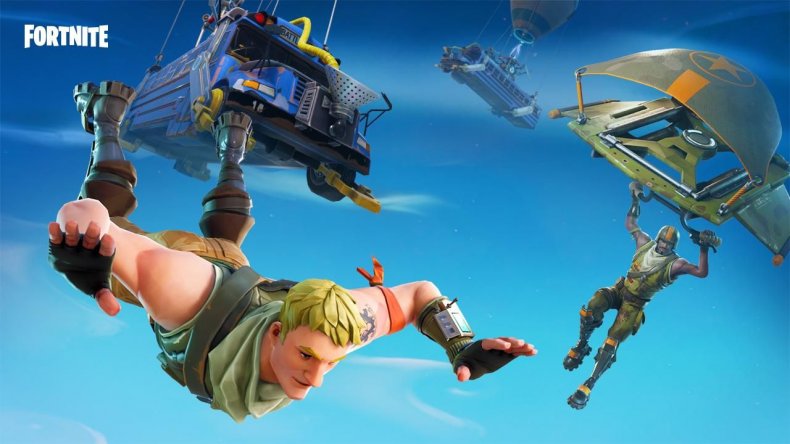 Identified - The initial fix was unable to handle returning traffic, and we're again experiencing issues with login success.
Monitoring - We've worked to mitigate the issue, and are starting to see recovery.
Update - Matchmaking is degraded as a result of current account service issues.
Identified - Login is currently blocked across all Epic endpoints, including games, websites, and the Epic Games Launcher. This is due to a database failure which we are working to resolve as quickly as possible. In a measure towards resolution, matchmaking will be blocked for a short period. Thank you for your patience!
Investigating - We're experiencing issues with our account services that may cause login issues.
Keep checking the Epic Games status page for updates on site issues.
---ORIGINAL ARTICLE---
On Thursday afternoon, Fornite Mobile Invite download links started rolling out to users who pre-registered. With the popularity of the title, it didn't take long for the heavy traffic flow to cause problems for Fortnite players and the Epic Games website. Around 7 pm. the Epic Games official Twitter account confirmed that several issues were occurring related to the Battle Royale.
"We're aware of issues with logging in and signing up on Fortnite mobile, our website, and the launcher. We are investigating this now and will update soon."
If you visit the Epic Game status site, you will see the website and forums are experiencing a major outage and login is degraded. The notes on identified issues are as follows:
"Identified - Players are currently blocked from accessing the Epic Games launcher and websites. In addition, players will be unable to access Fortnite Mobile with PSN or Xbox credentials. We're working to resolve the issue as soon as possible."
"Investigating - We are investigating an issue with login services for our websites and Fortnite mobile."
If you are attempting to sign up for Fornite Mobile, or sign in on PSN, XBox or mobile, you probably will not be successful. Before the website went down, players were experiencing errors with matchmaking and connection problems.
When Will Epic Games Website Go Back Online? Is Fortnite Working Yet?
So far, no estimated time has been given for when the Epic game site will go back online. For up to the minute details, keep an eye on Epic Games' status page. Once more is learned about when the Epic Games website will go back online, we'll be sure to update this post.
UPDATE 8:45 pm ET: A few of Epic Games' services have gone back online, but the Fortnite game is still down. The website's latest status message is as follows:
"Epic Games Launcher primary login flow is now restored. Google and Facebook login remain blocked for the Launcher at this time, but should be operational soon
Continuing work to bring websites back online."