The Epic Romance Behind Dennis Quaid's Recent Secret Wedding
It's official: Dennis Quaid has tied the knot with Laura Savoie in a secret wedding. The pair only revealed the news after the event with exclusive details and photos released to People.
Their wedding wasn't out of nowhere. Quaid and Savoie got engaged last October. And while their relationship is unique, Quaid has had a series of marriages in the public eye. Here's a recap of everyone Quaid has married, as well as the details that make his wedding to Savoie special.
P. J. Soles
Quaid married Soles in 1978. They divorced in 1983. It was a classic Hollywood setup. The pair met while filming the movie Our Winning Season, which was released in 1978. They were married shortly after.
Meg Ryan
In 1991, the actor married When Harry Met Sally… (1989) star Ryan. They divorced in 2001. The pair had a child, Jack Quaid, according to Country Living. Ryan and Quaid also met on set. They had filmed both Innerspace (1987) and D.O.A. (1988) together.
Ryan spoke about the split to the Today show in 2019 and said that the news never "gets it right."
"Divorce is hard. Love is hard. All those things were so personal," she said of her divorce from Quaid. "They weren't for mass consumption. The complexity of a life or a marriage is never going to exist in a headline or a tabloid. That was a freeing thing to know! Though fame has become so democratized now."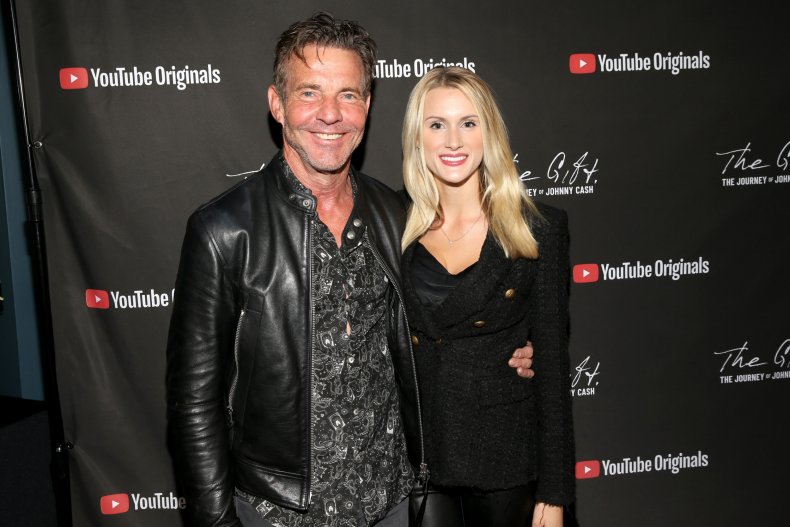 Kimberly Buffington-Quaid
Quaid's most recent split happened in 2018. He married the real estate broker in 2004, and the pair later welcomed twins, Thomas Boone and Zoe Grace. Buffington-Quaid filed for divorce in 2018, Country Living said.
Laura Savoie
Quaid began dating his new bride in 2019. Savoie is currently a Ph.D. student at the University of Texas, but she has a strong career behind her. The 27-year-old is certified as a yoga instructor, real estate broker and a public accountant, according to Country Living.
The pair were expected to have an all-out wedding in Hawaii this April, but the coronavirus had other plans. Both their wedding, and planned Nashville reception, had to be postponed. So, the pair eloped.
Quaid and Savoie preserved the romance by getting married alone, with only their pastor attending, People explained.
The actor formerly described his meeting with Savoie as "love at first sight," when they met at a "business event." "I just love who she is as a person," Quaid told People. "Her character, her intelligence, of course her beauty. And her point of view of the world."
Newsweek reached out to Quaid for comment but did not hear back in time for publication.