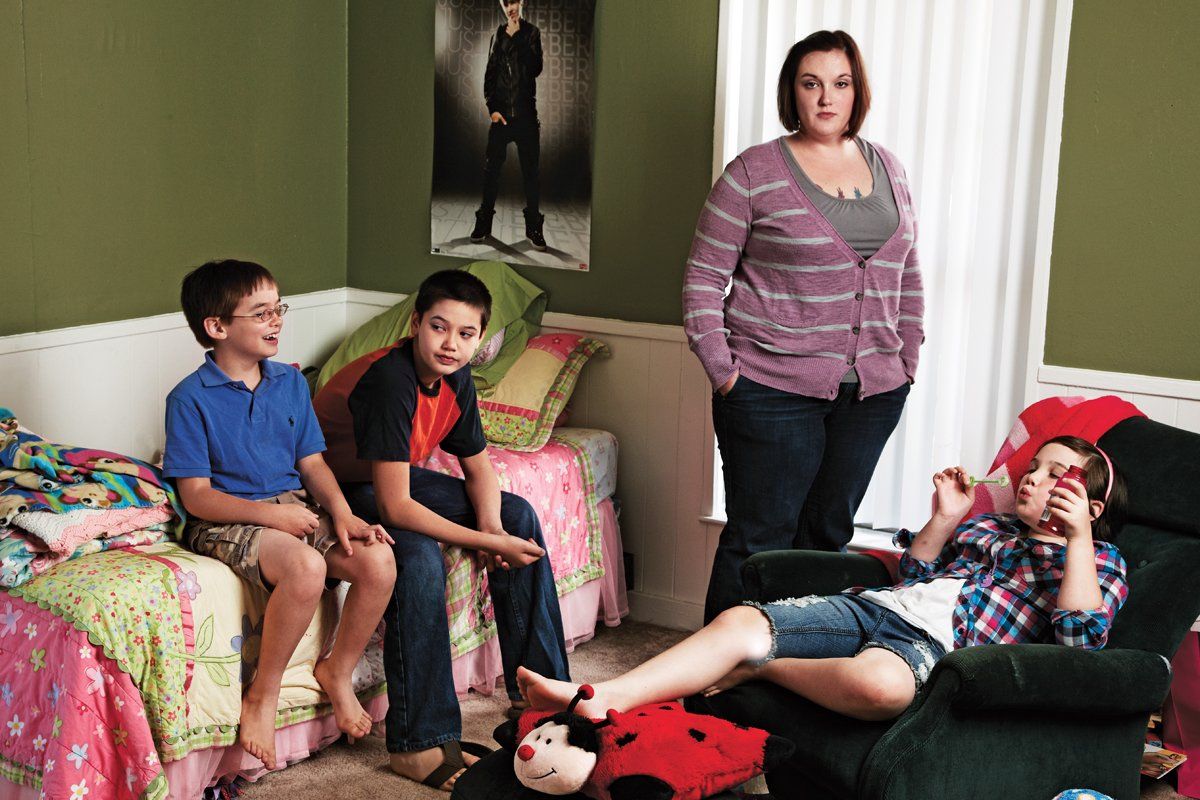 What could really save Hillary Toucey's life is a personal-care attendant to help with her 7-year-old son, Eli. Dark-haired, fair-skinned, and fragile, Eli suffers from a raft of health problems: cerebral palsy, celiac disease, epilepsy, asthma, and what his mom calls "pretty severe" autism.
His speech is "kind of garbled"; he has leg braces and a wheelchair; seizures render him incontinent at night; and he has acute sensory sensitivities. He cannot bear to touch Styrofoam or the paper wrappings on crayons. Loud music sends him into a panic. When his first-grade class took a field trip this Christmas to see The Cajun Nutcracker, "we lasted three minutes," says Toucey.
Eli is extremely attached to his mother. Toucey spends as much time with him as possible, but since her divorce, the 32-year-old Louisianan has been attending nursing school in the hopes of escaping her hand-to-mouth existence. When her husband left in November 2009 (two weeks before their 10th anniversary and four days after Toucey had surgery for a thyroid tumor), he took the car with him. Toucey isn't sure when she'll be able to afford another one.
Eli's seizures and social issues make it all but impossible to leave him with a random babysitter. "There's only a handful of people he can be with," says Toucey. Having one of the state's personal-care attendants (PCAs) come in for 30 hours a week would make a world of difference: the attendant could take him to therapy, help him practice life skills like brushing his teeth and showering, watch him while Toucey studied. Maybe then she could give more attention to her other kids: 11-year-old Jonah, himself diagnosed with Asperger's, who cries easily and doesn't have many friends; and Charlotte, "a perfectly healthy, wonderful, brilliant" 9-year-old who her mom fears will fall through the cracks. "I feel horrible," says Toucey. "I really have to carve out time for her." Toucey has been told that the PCA bureaucracy can take "forever," and she calls the agency constantly to make sure the process hasn't stalled. Taking care of the essentials is pretty much all she can handle these days. Says Toucey matter-of-factly, "I have no life."
Now and again, the spotlight falls on the challenges of raising special-needs children. In 2008 Sarah Palin captured public attention with her son Trig, who has Down syndrome. This election cycle, Rick Santorum did so with heartbreaking stories about 3-year-old Bella, who suffers from Trisomy 18. Dramatic parenting moments often take the spotlight: stories of diagnosis, acute health crises, surprise breakthroughs.
But for most parents, it's the day-to-day stuff that consumes them: the hours of therapy, the doctor visits, the financial pressures, and the grinding anxiety that comes with it all. It is a rough, often isolating road. And one that promises to become even more challenging as our society enters a new, more complicated era of caregiving. That era is coming in part because many of the medical and social advances that have improved the lives of special-needs individuals have also increased the burden of caring for them. For instance, people with Down syndrome were once lucky to survive to age 30; today, the average lifespan is 55. This presents parents (and society more broadly) with the challenge of somehow providing for an adult child decades after their own deaths, a situation complicated by the fact that the Down population develops Alzheimer's at a rate of 100 percent, typically in their 40s or 50s.
Then there is the 800-pound gorilla in the room: autism. In late March, the Centers for Disease Control issued an estimate that 1 in 88 children now fall on the autism spectrum. While debate rages over the roots of the "epidemic," this swelling population is placing increasing strains on our health-care, education, and social-services systems. A study released last month put the annual cost of autism in the U.S. at $126 billion, more than triple what it was in 2006. The bulk of those expenses are for adult care. Geraldine Dawson, chief science officer for the advocacy group Autism Speaks, calls the situation "a public-health emergency." And if you think things are tough now, she cautions, just wait until autistic teens start aging out of the education system over the next few years. "We as a nation are not prepared."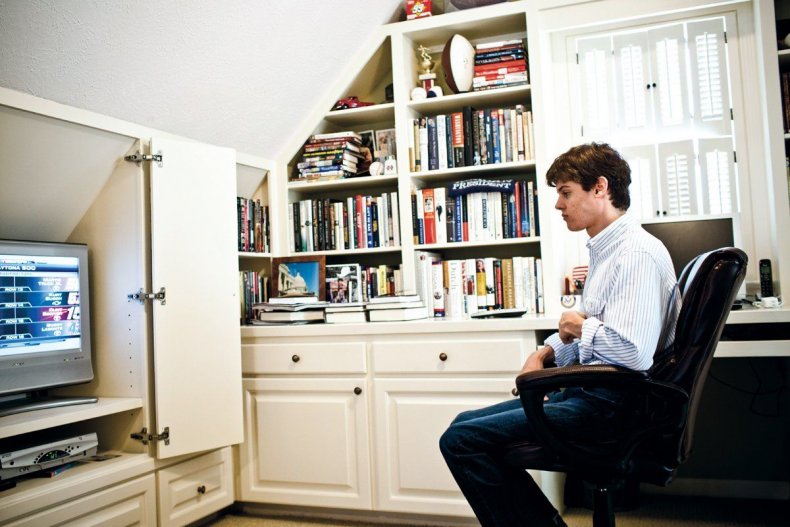 Saya Barkdoll doesn't remember much about the meeting at which a grim-faced neurosurgeon told her that the kindest thing to do was to let her newborn daughter die. The baby, Taylor, had been born with multiple malformations, and her prognosis was grim. "They took us into this room—it was really intense, with about 20 doctors and nurses—to show us the result of this MRI," recalls the 32-year-old massage therapist. "It was not good. They sat us down and drew us pictures. They were basically saying Taylor had little to no brain mass."
"I didn't believe them," says Barkdoll. "I had not even held her yet, but I could see life in her." Her girlish voice takes on a hard edge: "We fired that neurosurgeon."
Seven years later, Taylor is an outgoing first-grader thriving at her local public school in Silver Springs, Md. She's big into dress-up, Monster High dolls, and Taylor Swift. And though the little girl's health remains delicate and she can neither run nor write clearly, Taylor suffers no cognitive delays. "She's totally there," Barkdoll beams.
Getting Taylor this far, however, has exacted a steep toll on her mom. For the first few years, Barkdoll did nothing but tend to her daughter as Taylor underwent multiple surgeries and extensive therapy. Barkdoll and Taylor's dad, Kevin, originally opted not to marry so as not to risk a combined household income that could jeopardize their daughter's government benefits. By the time Taylor was 3, the relationship had crumbled under the strain of constant caregiving. "We lost sight of each other," says Barkdoll sadly.
It is perhaps unsurprising that the pressures of parenting special-needs children prove too much for many couples. There is a commonly cited statistic that the divorce rate among the parents of autistic children is 80 percent. (Toucey mentioned it during our talk.) Recent studies have debunked this figure, yet it persists among parents because it feels so true. "Based on my and my friends' experience, that stat makes complete sense," asserts journalist Hannah Brown, the mom of a teenage boy with autism and the author of a new novel, If I Could Tell You, about the challenges of parenting autistic children. Of her son's condition, she says, "I tried to fight it, but it completely took over my life." Brown recalls that when she and her husband split up, she was initially embarrassed to tell the staff at her son's school. As it turned out, she chuckles, "they were really good at dealing with it because they deal with it all the time!"
Even when marriages survive, such long-term caregiving can have a corrosive impact on parents' well-being. Research indicates that the mothers of special-needs children have higher stress levels and poorer health than other parents. One 2009 study found that the mothers of older autistic children had levels of the stress-related hormone cortisol similar to those found in combat soldiers and sufferers of post-traumatic stress disorder.
Part of the problem is that the experience is so isolating. Not only are parents overwhelmed by the practical matters of caregiving, they often have a tough time relating to people with "normal" children. "When people call you and are like, 'Oh, I'm so stressed out, my plans for Disney are falling through, blah blah blah,' I can't relate to that," says Toucey. "I'm like, 'My kid stopped eating three weeks ago and is on a liquid diet, and we're wondering if we're going to have to put a feeding tube in him.'"
For parents whose children have behavioral problems, the situation can be even trickier. "When my son was younger and his behavior less manageable, people didn't invite us over that much," says Brown. "And I can't really blame them."
The arrival of a special-needs child brings an onslaught of warnings about risks and limitations rather than the usual fantasies of a baby's limitless promise. "You receive an overwhelming amount of information, and most of it is talking about everything that may go wrong," says Rep. Cathy McMorris Rodgers, whose 4-year-old son, Cole, has Down syndrome. Soon after Cole's delivery, the doctor briefed the Washington state congresswoman and her husband on Cole's increased risk for leukemia, hearing difficulties, vision problems, and thyroid issues. "It was a long list," she says, and more than a little dispiriting.
Cole's colleague, Mississippi Rep. Gregg Harper, faced a similar litany when his 22-year-old son, Livingston, was diagnosed at age 4 with Fragile X syndrome, the most common inherited mental disability. But the couple pushed on. "We threw away a lot of the stuff and said, 'We're not going to accept that,'" says Harper's wife, Sidney.
Like many parents of special-needs children, Sidney found herself swallowed up by her child's condition. "Your whole life revolves around figuring out what to do to help him," she says. Quitting her nursing job, Sidney drove Livingston to endless therapy sessions (with his infant sister, Maggie, in tow), enrolled him in an early-intervention program, and put him in a mothers-day-out class to help his socialization. Told that Livingston would never swim or ride a bike, his mom signed him up for swim lessons and literally strapped him to a specially outfitted bicycle until he could ride like a pro. "The more they told me he wouldn't do something, the more I took him to do it," she says.
Both Harpers get misty-eyed talking about their son's achievement. "Our goal was to have him graduate from high school," says Sidney. "That was it: get him through the 12th grade." Today, Livingston is enrolled in a pilot program at Mississippi State University designed for students with intellectual disabilities. Gushes the congressman:"He's living in a dorm, eating in the cafeteria, going to classes. He's living the life!"
And yet ... for all Livingston's progress, his future remains a question mark. The hope is that after two of three years at college, he can find some sort of job (he has experience working at a family friend's restaurant) and, with a little luck and more oversight, live basically on his own. But as his father softly acknowledges, "We don't know what the long term is."
Part of what makes special-needs parenting so daunting is that the load often does not lighten with time—that golden day when one's child is more or less self-sufficient never arrives. In fact, many parents report that the school years are by far the easiest. Autism Speaks's Dawson says she frequently hears the shift out of school described as "falling off a cliff, because so few services are available after you exit high school." In the wake of high school, she says, about 40 percent of these young adults have no activity outside the home, and the same percentage have no social activity.
Finding appropriate housing for an adult child with special needs is one of the biggest challenges. Residential facilities are in short supply, even for the well off and well connected. Just ask Rep. Pete Sessions. The Texas Republican has an 18-year-old son, Alex, with Down syndrome, who attends 10th grade at a special school in Dallas. Alex will never be able to live on his own, says Sessions, and the programs for young adults with Alex's needs tend to be full and/or prohibitively expensive. Instead, the congressman hopes to "cobble together" an unofficial group home with a few other families—an increasingly popular choice. "Generally what happens is a group of parents who all have the same needs get together and buy a community house or find an apartment," Sessions explains. "Alex can have a bright, bright future," he says hopefully.
For her part, Hillary Toucey assumes she will be Eli's caregiver for the rest of her life—and she hates to think about what will happen when she's gone. "It's very scary what the future holds," she says. "Right now my plan is to be around as long as possible and to save as much money as possible."
Maybe a little later, when she's not "struggling just to make ends meet," she will be able to focus more on long-term planning. But for now, she has more pressing concerns, like getting Eli to therapy, keeping an eye on his schooling, trying not to flunk her classes, and, of course, calling to find out when that PCA might arrive. And so she waits—and tries to keep her head above water.