When Is Epiphany 2022? Definition and Origin of the Christian Festival
While both New Year's Day and Christmas are over, the celebrations continue for those marking Epiphany.
The Christian festival, also known as the Feast of the Epiphany, Theophany, or Three Kings' Day, is observed in January.
What Is Epiphany?
Epiphany is a holiday that commemorates "the manifestation of Jesus Christ to the world and the coming of the Magi," explains the U.S. Library of Congress.
It marks the manifestation of Christ's divinity, as marked by his baptism in the Jordan River and at his first miracle at Cana in Galilee.
According to the nonprofit CatholicCulture.org, "Epiphany means manifestation" and is an "affirmation of universal salvation."
The website explains: "What the Church celebrates today is the manifestation of our Lord [Christ] to the whole world; after being made known to the shepherds of Bethlehem He [Christ] is revealed to the Magi who have come from the East to adore Him [Christ]."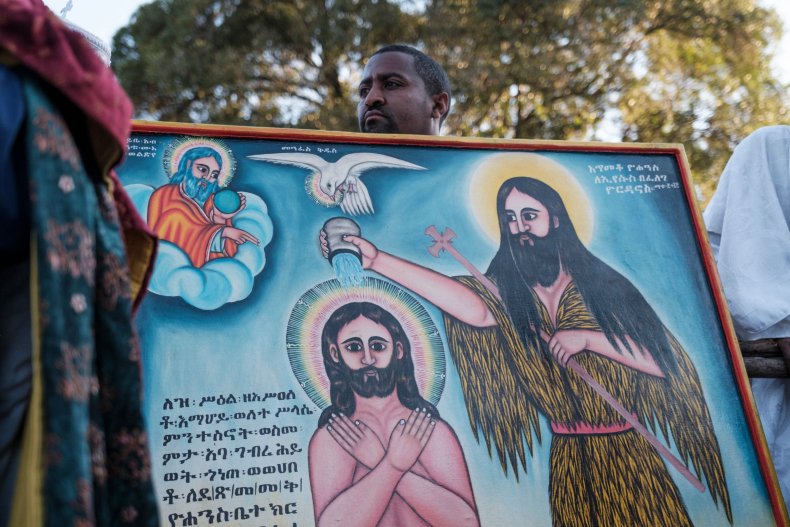 When Is Epiphany 2022?
The date on which Epiphany is observed differs depending on the Christian sector.
Roman Catholics, Lutherans, Anglicans, and other Western Christian churches mark the day on January 6.
Eastern Christian traditions (such as Eastern Orthodox churches) following the Julian calendar (instead of the Gregorian calendar) celebrate the day on January 19, as their Christmas Eve is marked on January 6.
The Origins of Epiphany
Christmas was traditionally a 12-day celebration beginning on December 25. Some cultures observed the event by exchanging gifts, with the Twelfth Night of Christmas (the eve of Epiphany) taking on a similar role to Christmas Eve.
According to the Library of Congress, in Tudor England, the Twelfth Night also marked the end of an autumn/winter festival that began on All Hallows Eve, which today is observed as Halloween.
Epiphany is among the three oldest key festivals of the Christian church, the other two being Easter and Christmas.
The holiday originated in the Eastern church, where it initially included a commemoration of the birth of Christ.
The festival was introduced in the second half of the sixth century in Rome, where Christ's birth was marked on December 25. The church in Rome began observing Epiphany on January 6 from the fourth century.
In the Western church, Epiphany mostly commemorates the visit of the Magi to the infant Jesus (which is considered evidence that Christ, the Jewish Messiah, came also for the salvation of Gentiles).
In the Eastern church, the festival primarily celebrates the baptism of Jesus and the revelation that Christ was both fully God and fully man.