What is the Epiphany? The Epiphany is a Christian feast day celebrated by Catholics and Orthodox Christians. In Spain, it's known as The Festival of the Three Magic Kings or El Dia de Los tres Reyes Magos. The Epiphany celebrates the Three Wise Men visiting baby Jesus and Jesus' baptism by John the Baptist. Some people celebrate by giving their children their Christmas gifts on this day, as though they were brought by the Three Wise Men.
When is the Epiphany? What is Twelfth Night?
The Epiphany 2020 is today, Monday, January 6, which is 12 days after Christmas. However, some people start counting from Christmas Day itself, which would make the Twelfth Night fall on January 5. In the U.S., the Epiphany is generally celebrated on January 6.
Why you should take down your Christmas tree today
Traditionally, people believe that you should take your Christmas tree down on the Twelfth Night, so either January 5 or 6. If you forget, some superstitions recommend keeping the decorations up until Candlemas Day on February 2, or even the Twelfth Night the following year.
However, some people believe that taking your tree down early could bring bad luck too. It used to be believed that spirits hid in the holly and ivy of the Christmas tree and to take the tree down before January 6 would affect the harvest.
Epiphany definition
According to the Merriam-Webster dictionary, epiphany means "an appearance or manifestation especially of a divine being, a usually sudden manifestation or perception of the essential nature or meaning of something, an intuitive grasp of reality through something (such as an event) usually simple and striking, an illuminating discovery, realization, or disclosure, or a revealing scene or moment."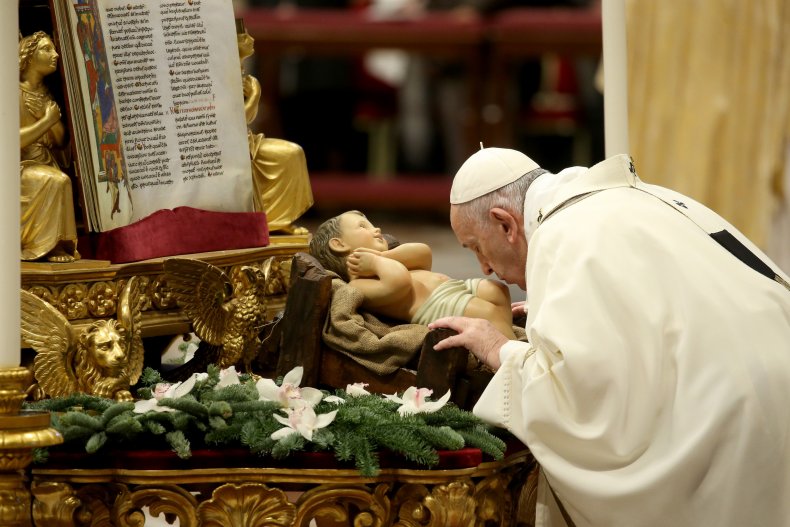 Epiphany traditions
In Mexico, Epiphany is celebrated with Rosca de Reyes, or King's Cake, that has a figure of baby Jesus hidden inside.
In Portugal, the festival is celebrated with carols called Janeiras which means January songs.
In Austria, some people write in chalk on their door to protect their house for the following year. They write the year with the initials, C, M, and B to symbolize the names of the Three Kings, Caspar, Melchior, and Balthazar. This year, the message to write is 20*C*M*B*20.
The Epiphany is celebrated in Belgium with children dressing up as the Three Wise Men and going door to door singing.
In New Orleans, on January 6, the Christmas tree is decorated with purple, gold and green ornaments and is then called the Mardi Gras tree.