Jeffrey Epstein's Mentor Says His Former Protege Was Ruined by Relationship with Bill Clinton: 'It Inflated His Ego'
The former mentor of Jeffrey Epstein has drawn a link between the beginning of the disgraced financier's downfall and the brief relationship Epstein enjoyed with former President Bill Clinton more than a decade and a half ago.
Steven Hoffenberg worked with Epstein in the 1980s, hiring him to help with the Tower Financial Corporation he headed, although the pair parted company before Hoffenberg was convicted in 1995 of defrauding investors.
Hoffenberg had a view about the well publicized links between the former president and Epstein, who has been accused by prosecutors of luring girls as young as 14 to his luxury homes and paying them for sex acts. Epstein denies the allegations.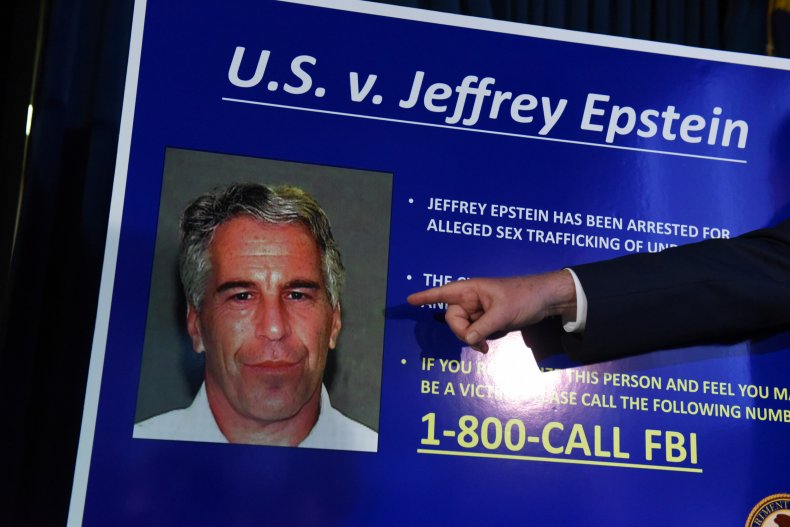 Clinton admitted that he had flown on Epstein's plane on four trips in 2002 and 2003, including two to Africa, one to Europe and one to Asia. The stops were also linked to the work of the Clinton Foundation. However flight records show at least 26 trips, Observer.com reported.
Back in 2002, a spokesperson for Clinton had told New York magazine Epstein was a "committed philanthropist with a keen sense of global markets and an in-depth knowledge of twenty-first-century science."
Hoffenberg told Observer.com that Epstein let these ties with Clinton go to his head. "The Clinton relationship destroyed Jeffrey Epstein and did not help Clinton," Hoffenberg said.
Because that was his first major high-profile relationship, and he enjoyed the media pizzazz, not understanding it and letting his ego be inflated by being put in articles next to a former president of the United States that raised his pridefulness enormously. It inflated his ego… That changed him.
"As he increased his wealth, he became more godly in attitude… Jeffrey Epstein, sadly to say, became a tragedy… What you've got is a tragedy for the girls," he added.
Clinton has gone on the defensive, and denies that he knew about any of the allegations against Epstein.
In a statement, his press secretary Angel Urena tweeted: "President Clinton knows nothing about the terrible crimes Jeffrey Epstein pleaded guilty to in Florida some years ago, or those with which he has been recently charged in New York.
"Staff, supporters of the Foundation, and his Secret Service detail traveled on every leg of every trip. He had one meeting with Epstein in his Harlem office in 2002, and around the same time made one brief visit to Epstein's New York apartment with a staff member and his security detail. He's not spoken to Epstein in well over a decade, and has never been to Little St. James Island, Epstein's ranch in New Mexico, or his residence in Florida."
Epstein was arrested on Saturday at Teterboro Airport in New Jersey, after arriving on a private flight from France.
The charges he faces of sex trafficking and sex trafficking conspiracy could land him a jail sentence of 45 years, The New York Times reported. His lawyers argue that the matter had been settled a decade ago with a plea deal in Florida where he pleaded guilty to state charges of soliciting and procuring a person under age 18 for prostitution, USA Today reported.