Alexander Acosta, Donald Trump's Labor Nominee, Grilled on Secret Deal for Billionaire Sex Offender Jeffrey Epstein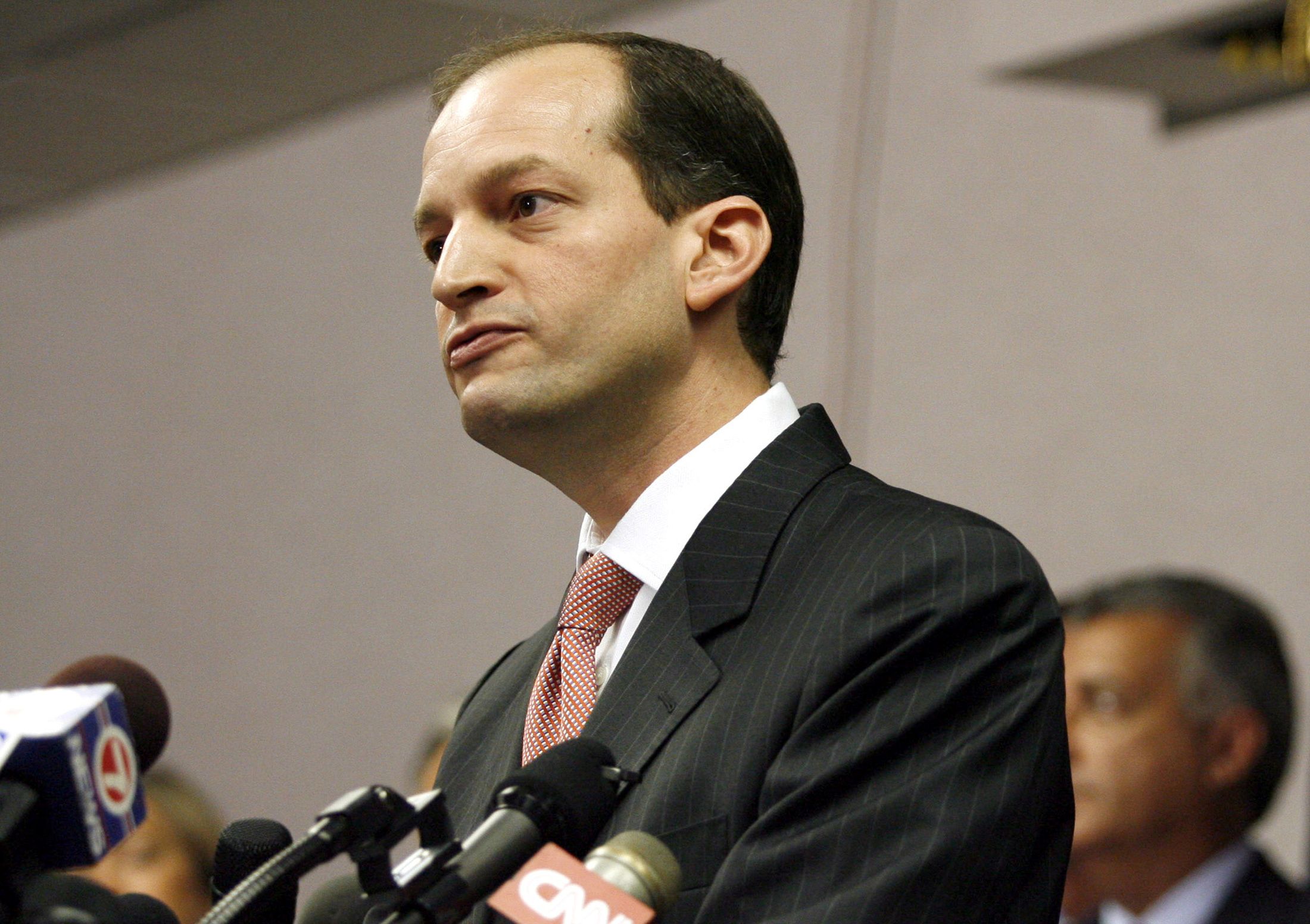 "Wealth has great privileges," writer Honore Balzac once observed, "And the most enviable of them all is the power of carrying out thoughts and feelings to the uttermost, of quickening sensibility by fulfilling its myriad caprices."
A Florida mother first brought billionaire Jeffrey Epstein's peculiar caprices to the attention of Palm Beach police in 2005 when she reported that her teenage daughter had been given $300 at an Epstein party to strip to her underwear and massage the mogul. Eventually, federal investigators and prosecutors built a case against Epstein (who started out as a teacher of seventh graders at a New York private school before striking it rich in finance) that involved 17 witnesses and five other underaged women.
Related: Jeffrey Epstein, the Sex Offender Who Mingles With Princes and Premiers
But in September 2007, a Florida federal prosecutor named R. Alexander Acosta cut a secret plea deal with Epstein's lawyers giving him what lawyers and police thought was an unusually lenient part-time, eight-hours a day county jail sentence, rather than the ten years or more in prison that a less powerful person might have gotten for repeated sex with minors.
Acosta also deviated from legal norms when he granted the deal without first notifying the young women who had spoken to investigators about their experiences with the billionaire. Details of the deal were not made public until a federal judge unsealed it as part of a civil lawsuit brought by four women in 2015.
Epstein was allowed to plead guilty to a single charge of soliciting prostitution from girls as young as 14. He ultimately served only 13 months in prison. After his sentence ended, Epstein returned to life in one of the homes he owns in Manhattan, Paris, a New Mexico ranch and a private Caribbean island.
On Wednesday, Acosta—now in private practice—testified in front of the Senate Health Education Labor and Pensions Committee as Donald Trump's nominee to be Secretary of Labor. Asked about the Epstein deal, he characterized it as within the bounds of normal prosecutorial behavior. "At the end of the day, based on the evidence, professionals within a prosecutor's office decide that a plea—that guarantees that someone goes to jail, that guarantees that someone register generally and that guarantees other outcomes—is a good thing," he said.
The civil suit against Epstein includes sensational charges involving the names of a Who's Who of powerful men, including Bill Clinton and the Duke of York, who associated with Epstein, flew on his jet and allegedly cavorted with his stable of young women. That suit is pending.
In 2002, Donald Trump told New York magazine: "I've known Jeff for fifteen years. Terrific guy. He's a lot of fun to be with. It is even said that he likes beautiful women as much as I do, and many of them are on the younger side. No doubt about it—Jeffrey enjoys his social life."
According to documents filed by victims' attorneys Bradley Edwards and Paul Cassell, on the day the deal was signed, an attorney for Epstein sent an email to the prosecutor handling the case which read, "Please do whatever you can to keep this from becoming public."
Epstein was defended by a pack of America's top criminal lawyers, including Jay Lefkowitz, Kenneth Starr, Alan Dershowitz, Roy Black, and Gerald Lefcourt. Starr, a conservative Christian who served as president and chancellor of Southern Baptist Baylor University, was the independent prosecutor whose office interviewed Monica Lewinsky for twelve hours in 1998, and used her testimony and the evidence of a semen-stained blue dress to prompt the impeachment of Bill Clinton.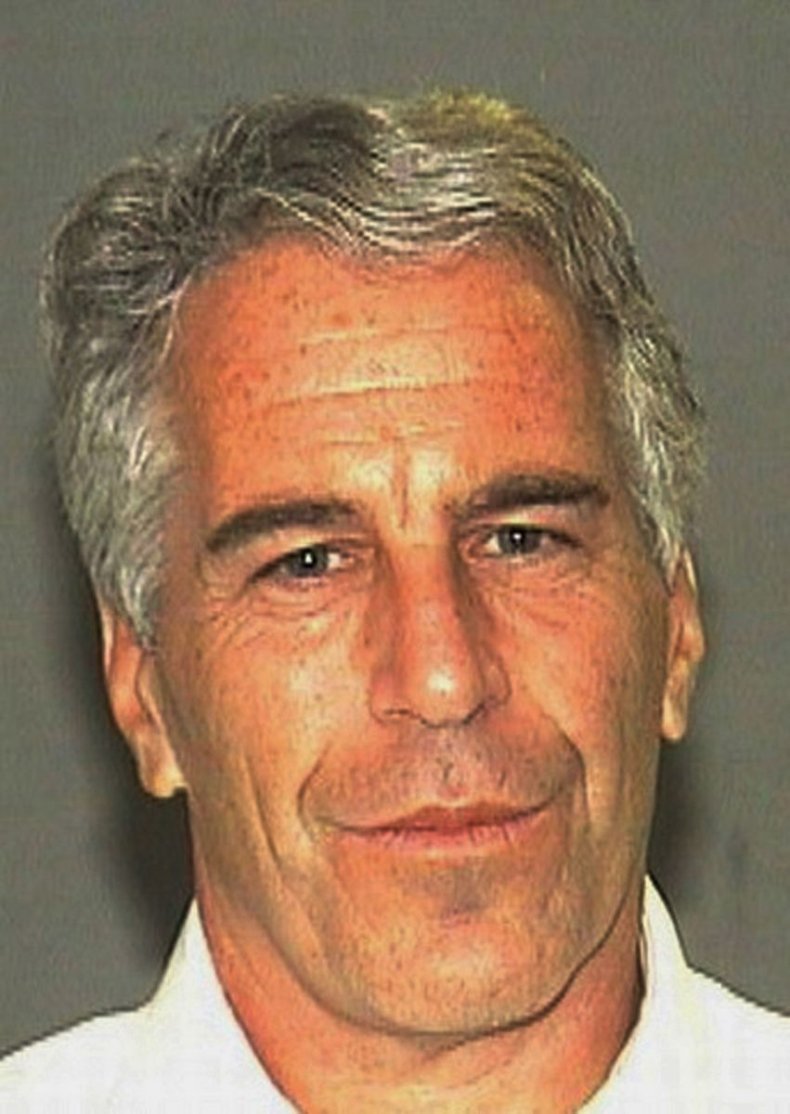 Starr was also Acosta's mentor at the Washington office of Kirkland & Ellis, a large law firm where Acosta worked as a newly minted lawyer in the 1990s. A former prosecutor suggested Epstein's addition of Starr to his defense team was key to Acosta's decision to putting the kibosh on the federal prosecution. "Acosta is pretending the failure to prosecute was routine," the former prosecutor told Newsweek, asking for anonymity because of the sensitivity of the matter. "But that's bullshit. What happened here was completely and totally out of the main. Prosecutors wanted badly to prosecute this guy because he was an unrepentant perpetrator and child molester who was not going to stop absent significant incarceration. That Acosta overruled his prosecutors and didn't notify the victims cannot be justified."
During the 2016 presidential campaign, Trump was ensnared in the scandal when a woman filed suit claiming he raped her when she was underage during at one Epstein's parties. The plaintiff dropped her case hours before she was due to appear at a news conference in California with her lawyer, Lisa Bloom.
"I think it is absolutely appalling that he gave Jeffrey Epstein such a sweet deal in light of the number of accusers that were out there," Bloom told Newsweek while Acosta was testifying on Wednesday. "I think it should disqualify him for any other government job. If you don't take the sexual exploitation of minors seriously, you don't have the fundamental decency to be working for us."
Citing press reports, Bloom says there appeared to be more than five women who came forward to talk to prosecutors about Epstein. "For him to say they came out after the conviction, that's passing the buck. What efforts did you make to find them? These cases don't just happen. They happen because prosecutors do the hard work to shore up victims who are always scared."
Correction: A previous version of this story said that Bloom believes there were more than five women who came forward to talk to prosecutors about Epstein. We have clarified her statement to make clear she was citing press reports, not that she had direct knowledge of the number of women who came forward and when.