Epstein's Brother Insists Jeffrey Was 'Innocent' and 'Didn't Commit Suicide' as Conspiracy Theories Continue to Swirl
Jeffrey Epstein's brother maintained in a new interview that the convicted pedophile was innocent of the newest sex-trafficking charges against him, and insisted that his older brother's death was not a suicide.
Jeffrey Epstein, 66, was found dead of what authorities ruled a hanging inside his cell at Lower Manhattan's Metropolitan Correctional Center in August.
Mark Epstein claimed that his older brother had reformed himself after being released from jail in 2009. To his knowledge, Jeffrey Epstein had no illegal dealings involving girls or women after that time, pointing out that a majority of the women who came forward with allegations after 2009 were over 18 years of age.
Mark Epstein, a real estate mogul, believes that his 66-year-old brother was killed so he is challenging both the Department of Justice and New York City's chief medical examiner. He asserts the pathologist made an error in concluding that his brother hanged himself.
"I could see if he got a life sentence, I could then see him taking himself out," Mark Epstein, 65, said of his late older brother. "But he had a bail hearing coming up."
"He was innocent and, until proven guilty, you are entitled to bail in America," the current New York resident told the Miami Herald.
Despite having a prior conviction and new charges brought against him, Mark Epstein said his brother had inappropriate taste in women but that it didn't go over the line.
"Do I think that it was inappropriate for him, at age 50 or 60, to be with women who were 18 or 20?" he asked. "Yes, but it certainly wasn't illegal and it wasn't sex-trafficking."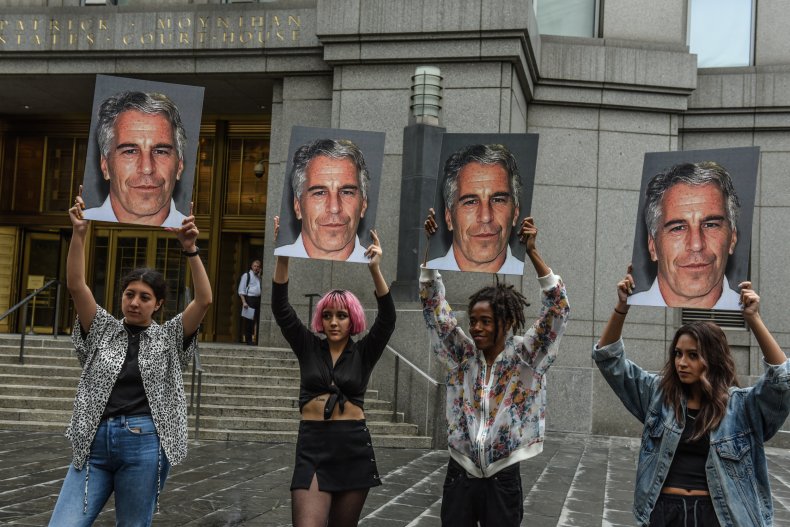 Jeffrey Epstein pleaded guilty and was then convicted in 2008 for procuring an underage girl for prostitution and of soliciting a prostitute. He was convicted of these two crimes as part of a plea deal, but federal officials had identified 36 girls who were sexually abused by him, some as young as 14.
While providing few details, Mark Epstein believes that there were people who wanted his brother dead, and he is concerned that his own life, and potentially the lives of other people, could be in jeopardy because federal authorities never fully probed the circumstances under which his brother died.
"Jeffrey knew a lot of stuff about a lot of people,'' Mark Epstein said cryptically.
The popular meme "Epstein Didn't Kill Himself" went viral online in October. The meme was based on the idea of Jeffrey Epstein—a powerful child sex trafficker whose exact source of wealth remains a mystery—being murdered by even more powerful friends whose criminal and unsavory behavior could be exposed to the public.