Equal Pay Advocates Say Ivanka Trump 'Ignored the USWNT's Demands' While Cheering on Their World Cup Victory
As #EqualPay trended on Twitter Wednesday afternoon after the U.S. Women's National Team (USWNT)'s ticker-tape parade for winning the World Cup, equal pay advocates said they were "not surprised" that first daughter Ivanka Trump remained silent on the women's fight for equal pay, an issue she once pushed.
Trump as of late afternoon Wednesday had not tweeted anything about the USWNT's nationally televised victory parade in New York City, which drew attention to the women's demands that the U.S. Soccer Federation give them equal pay to their male counterparts.
On Twitter Wednesday, Trump promoted an expansion of the Women's Global Development and Prosperity initiative. Her last tweet on the USWNT was on Sunday before the team won their fourth World Cup.
"Let's go USA!" Trump tweeted, along with clapping hands and soccer ball emojis and the hashtag #USAvNED.
A spokeswoman for the watchdog group Democracy Forward, Charisma Troiano, told Newsweek on Wednesday she was "not surprised" that Trump failed to acknowledge the USWNT's equal pay fight. The watchdog previously criticized the first daughter and senior White House adviser for backing a Trump administration decision to hold and review an Obama-era rule for reporting and enforcing equal pay.
"Ivanka was complicit in the Trump administration's illegal rollback of equal pay protections, and I'm not surprised that she ignored the USWNT's demands for pay equity while cheering on their World Cup victory," Troiano said in an email.
Ruth Martin, vice president of workplace justice campaigns at MomsRising, a nationwide grassroots organization working on behalf of mothers, agreed that Trump's actions around equal pay have "set us backwards, not forwards."
"Ivanka has a really spotty record on supporting real equal pay reform," Martin told Newsweek on Wednesday. "She hasn't used her pulpit to advance equal pay in a way that will help women and families."
Wendy Chun-Hoon, co-director of Family Values @ Work, a national network of coalitions advocating for comprehensive paid family leave policies, said she also supported the equal pay movement. Regarding Ivanka Trump and equal pay, Chun-Hoon, a soccer fanatic, offered a personal opinion: "You are either addressing gender equality or you're not."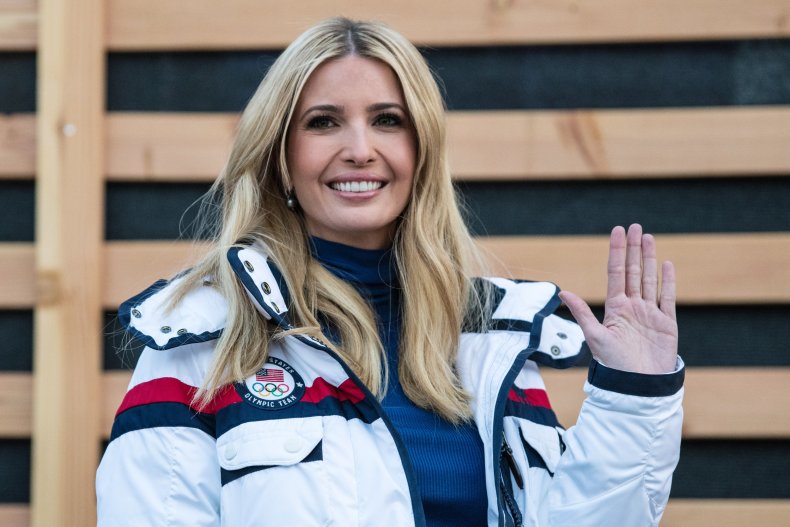 The USWNT has already filed a gender discrimination lawsuit against the U.S. Soccer Federation.
USWNT co-captain Megan Rapinoe, a frequent critic of President Donald Trump, on Tuesday night said he is "excluding people," and even before winning the World Cup said she would not be "going to the f***ing White House."
The president at the time shot back that Rapinoe "should WIN before she talks" and "finish the job." After the USWNT won, the president tweeted, "Congratulations to the U.S. Women's Soccer Team on winning the World Cup! Great and exciting play. America is proud of you all!"
Counselor to the President Kellyanne Conway in mid-June seemed to side with the USWNT in their fight for equal pay.
"I believe as a general principle that equal pay for equal work is the way to go," Conway said in response to a question during a press briefing.