Exclusive: Ex-Equalities Commissioners Say Calling Out Racism Cost Their Jobs
Two former commissioners at the U.K.'s Equalities and Human Rights Commission (EHRC), the country's equalities watchdog, say they were not reappointed to their roles because they were "too loud and vocal" about issues of race, Newsweek can reveal.
Baroness Meral Hussein-Ece, who at the time was the only Muslim commissioner and Lord Simon Woolley who was the only black commissioner, both lost their positions in November 2012.
It comes as the Government Equalities Office (GEO) advertises for four new commissioners for the EHRC, which is an independent body responsible for the promotion and enforcement of equality and non-discrimination laws in England.
The EHRC says its simple goal is to make Britain fairer, with its set of enforcement powers to challenge discrimination, promote equality of opportunity and protect human rights. It has been awarded an "A" status as a National Human Rights Institution (NHRI) by the United Nations.
At present, it has no black or Muslim members among its board of ten commissioners, which also includes the chair.
It currently stands accused of not standing up for British Muslims and being too close to the ruling Conservative Party, both claims the EHRC firmly denies.
"We were too loud for what the new coalition government wanted," Lord Woolley told Newsweek.
"Our job as commissioners was to do exactly what they were supposed to do, to raise the fundamental issues of tackling race inequality in education, in health, in employment, within the criminal justice system and I saw that as my central role, but it was made very quickly aware to me that that strong voice was not wanted.
"They [the government] didn't want the voices that challenge the big structural inequalities, which of course is the raison d'être of the commission, and then to work out plans to use its powers to demand change.
"The commission should not be a space for a chit-chat, this is perhaps one of the only bodies that we have in our country to hold our big institutions to account when it comes to racial injustice."
Baroness Hussein-Ece said that she too feared that being vocal about issues of race worked against her.
She said: "We were the ones who spoke more about race. Race equality generally was put on the back burner during that period."
She described the decision not to reappoint herself and Lord Woolley at the time as an "appalling" thing to do.
"We were told to apply for the next term because it's a four-year term, our performance was deemed good, and that we should reapply," she said.
"When we did reapply, we were told we weren't even shortlisted."
She also said that she was told by the Equalities Office at the time that more commissioners from business backgrounds were desirable.
"They wanted business people running it apparently, the budget was really slashed and the number of commissioners was slashed as well," Baroness Hussein-Ece said.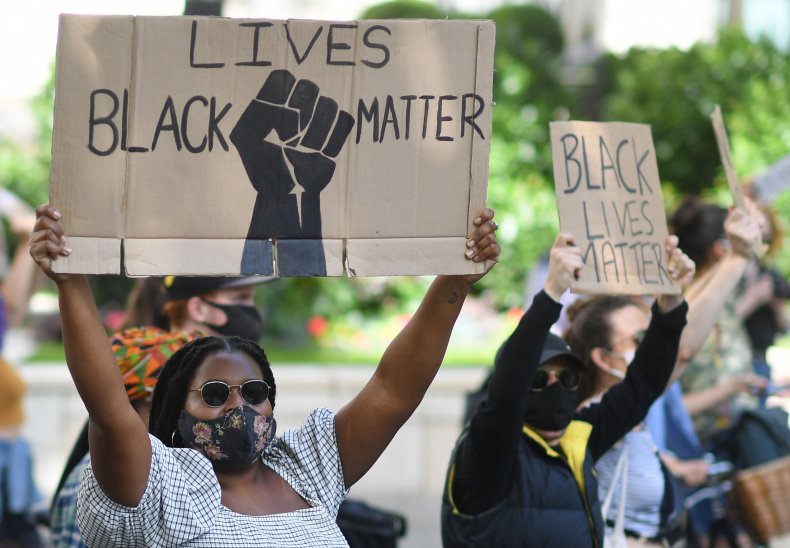 Both former commissioners said they felt the EHRC did not have the resources or budget to carry out its functions effectively, with significant cuts to its budget taking place since it was set up in 2007, taking over the responsibilities of three former separate organizations: the Commission for Racial Equality, the Equal Opportunities Commission and the Disability Rights Commission.
The EHRC was founded, it says, to challenge discrimination, promote equality of opportunity and protect human rights.
Baroness Hussein-Ece said: "When I was there, it had more staff, more resources and the ability to take on more work."
Lord Woolley claims that replacing the former Commission for Racial Equality and amalgamating the former bodies into one, meant that it was difficult for the EHRC to maintain a focus on tackling racial inequality.
"When we had the commission for racial equality, we had the budget, a focus to move the dial, we hoped we could, we hoped that with the amalgamated commissions, that we could maintain a focus but we always knew that would be a huge challenge, sadly we were proven right."
In 2007, the commission had a budget of £70 million ($90 million). In June 2010, the EHRC's budget was reduced from £62m ($79 million) to £55m ($70 million). It currently stands at £17.4 million ($21 million).
The EHRC now has 206 members of staff. In February 2009, it had 425 fixed-term members of staff.
"Less budget, less staff, no black commissioners, and I think that, in many ways, the commission couldn't assert themselves," Lord Woolley says.
Out of its core funding of £17.4 million for 2019/20, most - over £12 million ($15.4 million) - was spent on administration costs and around £5 million ($6.4 million) on program costs.
The EHRC is most proud of issuing county court proceedings against the right-wing political organization the British National Party (BNP), forcing it to change its membership rules; publishing a report on discrimination within the Metropolitan Police Service and launching an investigation into the Labour party over alleged anti-Semitism among members, with a full judgment expected later this year.
Sir Geoffrey Bindman QC, who was a legal adviser to the Commission for Racial Equality echoed the concerns of the commissioners regarding the claim that the EHRC lacked the resources to carry out its role effectively.
"I'm somewhat disappointed with the EHRC," he told Newsweek.
"It was given a very heavy responsibility because it was an amalgamation of previous bodies and it wasn't given adequate resources and it has tended to pick and choose issues to tackle which are not necessarily the most important ones.
"It has not really tackled the big issue which is now very current which is racial disadvantage and discrimination that exists."
Sir Geoffrey believes that the commission hasn't taken on enough legal cases to challenge discrimination.
He said: "They don't have the money to take up the issues, particularly they don't have the money to support individuals who wish to complain about discrimination.
"When the old commission for racial equality was in existence, I was its legal adviser for many years, it conducted a number of cases that were bought by individuals to the county courts and employment tribunals, complaining and challenging discrimination.
"We took a number of cases even as far as the House of Lords, through the judicial system, challenging discriminatory practices for example by working men's clubs by local authorities, on a whole range of issues, we see very little of that from the EHRC."
Sir Geoffrey thinks without government support, it's difficult for the EHRC to succeed in its stated aims and ambitions of challenging discrimination and protecting and promoting human rights.
"Ultimately the commission itself and the commissioners are perhaps not most to blame for the inadequacies, it's much more a question of commitment by the government, willingness to put the sufficient resources in and their belief in the validity of anti-discrimination legislation."
This point was echoed by Lord Woolley.
"Particularly after austerity, particularly after the coalition government, it (EHRC) lost its funding, it lost many of its staff and at times it seemed to be frightened of its own shadow," Woolley said
Both former commissioners and Sir Geoffrey also said that the EHRC had not done enough to investigate and tackle Islamophobia in the Conservative Party.
Baroness Hussein-Ece said: "I don't think islamophobia or anti-Muslim hate is taken seriously" and called for the EHRC to do more.
Lord Woolley said all political parties had to be held to account when it came to tackling prejudice, whether it be Labour for anti-Semitism but also the Conservatives for Islamophobia.
He said: "The need for a strong equality commission, particularly around race and inequality has never been more needed.
"The challenges our society faces as highlighted by Black Lives Matter and COVID-19, demand structural change."
Maria Miller MP, minister for women and equalities from 2012-14 and chair of the Women and Equalities Select Committee from 2015-2019, says the commission is in need of fundamental reform if it is to be effective.
"The Women and Equalities Select Committee did an inquiry on EHRC's effectiveness and the findings were very much that the organization is not an effective organization, it needs some fundamental changes and this was backed up by a report done by the government," she told Newsweek.
"This isn't about funding, it's about the structure of the organization, I think it a red herring to suggest that by giving the EHRC money it would make it more effective, there is no evidence to suggest that the [funding] problems are widespread, primarily because it doesn't use its existing enforcement powers effectively and it's not seen as an effective organization."
Ms. Miller also criticized the EHRC for rarely ever using its enforcement powers.
She said: "The EHRC has unique enforcement powers which are extremely powerful, extremely strong where they can intervene on organizations who they suspect are breaching the equality act, but they use those powers extremely rarely.
"In the BBC's equal pay dispute, which had widespread coverage, individuals going on the record and talking about problems of equal pay, which the EHRC has legal powers to look into, it took many months before the EHRC intervened. One of the problems clearly creating a barrier is the EHRC's interpretation of the threshold for acting.
"The EHRC hide behind the threshold of suspecting an unlawful act has happened and are therefore failing to act, even in cases that are extremely well known. It's really disappointing and it creates an environment where people feel there is very little likelihood of organization or individuals being held to account if they breach the equality act. That isn't to do with budgets, it's to do with their strategic approach as an organization."
Ms. Miller said she had no knowledge of the commissioners not being reappointed because they were too vocal about issues of racial equality.
She also said she was unaware of demands that the EHRC investigates the Conservative Party over alleged Islamophobia.
A spokesperson for the EHRC said it had a strong record of using its legal powers to make Britain a fairer society.
They told Newsweek: "We are a confident and robust defender of people's rights and have a strong track record of using our unique legal powers to make Britain a fair society in which everyone has an equal opportunity to fulfill their potential and participate, without being limited by prejudice or discrimination.
"The best way to tackle the root causes of inequality and secure a fairer Britain is by using a combination of our research, policy expertise and legal powers to expose discrimination, make public bodies and businesses comply with their legal duties and hold them to account."
"As set out in the Equality Act, commissioners are appointed by the government of the day. Our chair is on record as saying that he would like a more diverse board which reflects all protected characteristics."
David Isaac, chair of the EHRC, accused the government of "dragging its feet" over racism.
He told the BBC's Today Programme: "There are lots of people of color who need supporting and for that reason a coherent race strategy is a top priority and I call upon the government to act urgently.
"I do believe the government is dragging its feet. They seek to understand it [racism], they're clearly talking to lots of people with lived experience and that's important, but are they taking action and is this a top priority? I don't believe so."
He also said he had enough of government reviews on the matter and said the government had to get on with tackling race inequality.
Isaac has repeatedly refused the opportunity to discuss race inequality when asked by Newsweek for an interview on a number of occasions.
Isaac told the BBC that the EHRC had doubled the use of its enforcement powers, undertaken inquiries in matters concerning racial harassment and also taken more investigations than the past.
Responding to claims of a lack of diversity among its commissioners, he said: "We've done all we can to recommend people of color, my urgent request is that when the new commissioners are appointed in the autumn that we will be truly representative and that will include people of color and black people."
U.K. equalities minister Kemi Badenoch rejected Sir David Isaac's claims that the government was dragging its feet.
"It is disappointing because I have had several meetings with him [David Isaac] and he's never raised that with me," she told the BBC.
"I was appointed to this role in February and I came into it in April, just after my maternity leave, I'm the first black equalities minister we've had in many years and this is a top priority for me.
"It's just simply not true that the government's dragging its heels on this issue and I absolutely refute that."
The Government Equality Office did not respond to Newsweek's numerous requests for interviews or comment.