Equatorial Guinea Confirms It Is Hosting Gambia's Yahya Jammeh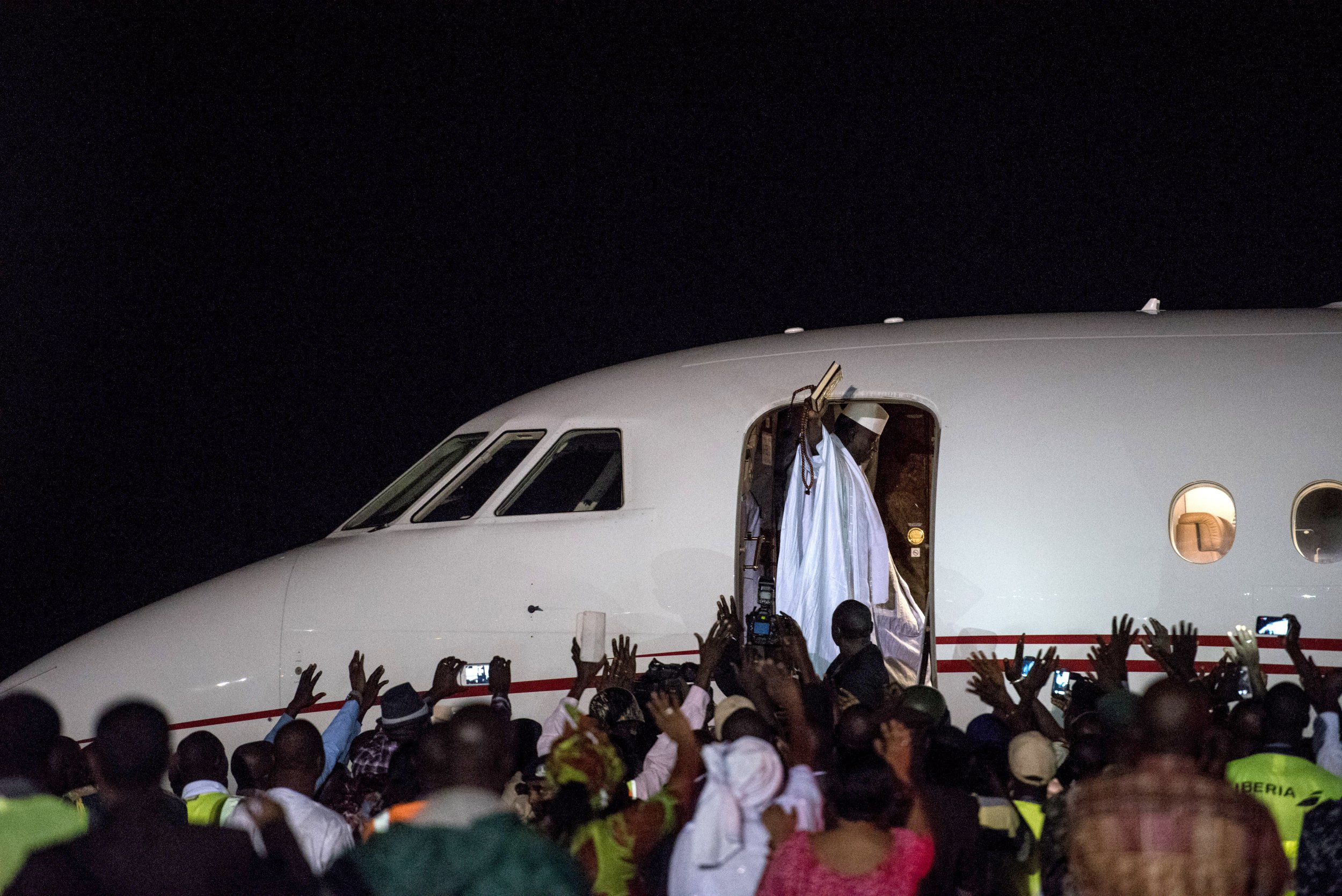 Equatorial Guinea has confirmed it is hosting exiled former Gambian president Yahya Jammeh, who left his homeland Saturday under threat of military action.
Eugenio Nse Obiang, Equatorial Guinea's information minister, confirmed Jammeh's presence in the country in a statement to journalists, Reuters reported Wednesday. Obiang gave no details of how long Jammeh would remain in the country.
Jammeh left Gambia after West African troops entered the country last week in a bid to force him to accept the result of the December 2016 presidential election, in which property developer Adama Barrow defeated Jammeh. Barrow was inaugurated as president last Thursday in the Gambian embassy in Dakar, Senegal, and has yet to return to Gambia.
The former president's exit was negotiated by Mauritanian President Mohamed Ould Abdel Aziz and Guinean leader Alpha Conde. Jammeh was also able to take some of his wealth, including luxury cars, out of Gambia. Barrow told Newsweek on Wednesday that negotiating a peaceful transition of power was more important to him than whether Jammeh kept hold of his wealth.
The decision taken by Equatorial Guinea's government to host the 51-year-old former army officer has been denounced by the country's main opposition party Convergence for Social Democracy (CPDS). "We already have one dictator as a president. We don't need another," said Andres Esono Ondo, the secretary-general of the CPDS, according to The New York Times.
Equatorial Guinea's president, Teodoro Obiang Nguema Mbasogo, is the longest-serving president in Africa, having seized power in 1979.
Human rights organizations have accused Jammeh of limiting freedom of expression and opposition activism in Gambia. Several opposition activists, including Solo Sandeng of the United Democratic Party, reportedly died in detention, while others were arrested ahead of the election.
Gambia's parliament voted Tuesday to overturn a state of emergency imposed by Jammeh last week as part of his bid to stay in power. The parliament had previously approved a request by Jammeh to remain in his post for an additional three months. Members of Jammeh's Alliance for Patriotic Reorientation and Construction said they had been pressured into approving the state of emergency by the former president.
Jammeh seized power in Gambia in a 1994 military coup. The country's economy floundered under his leadership and tens of thousands of Gambians have attempted to migrate to Europe in recent years.