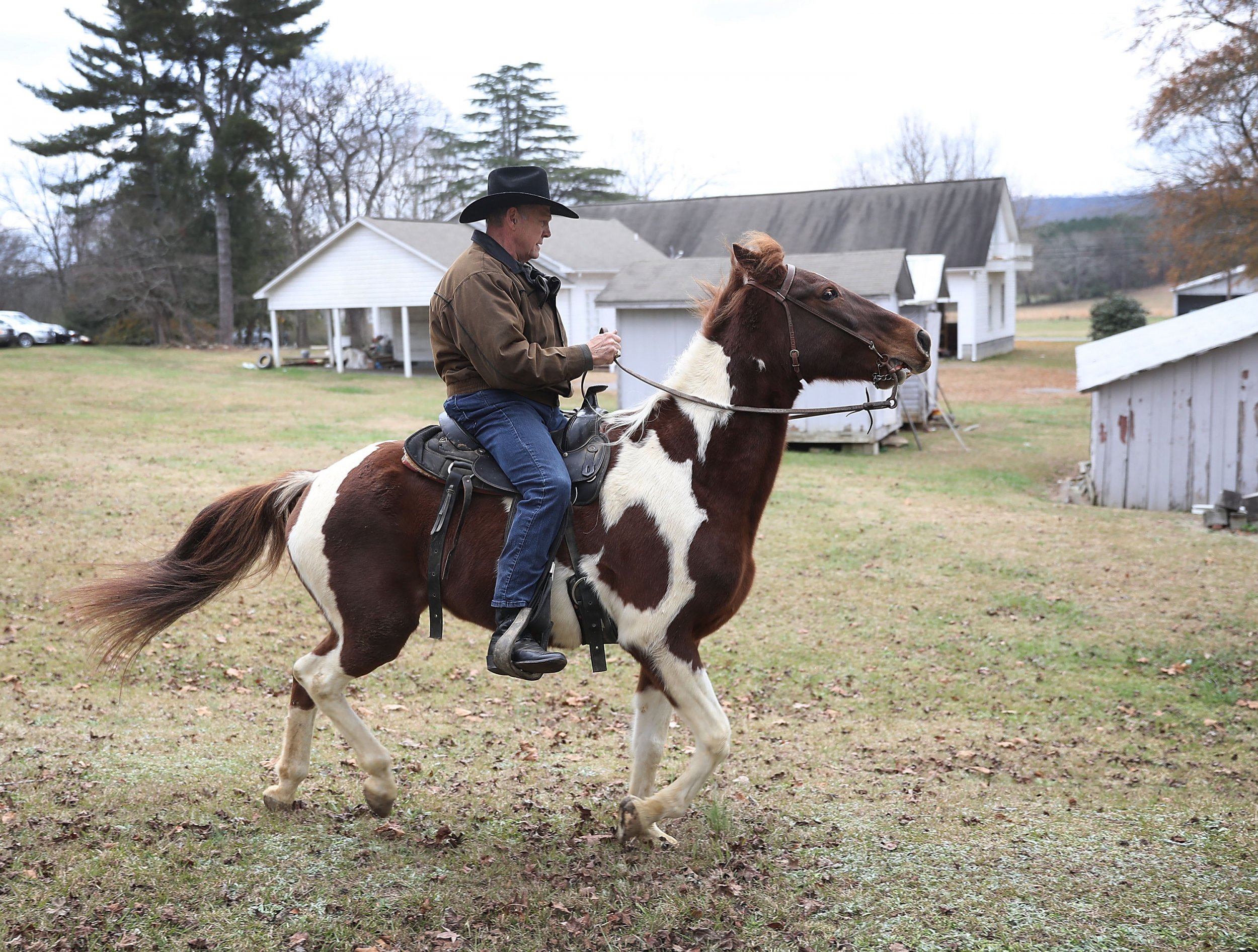 Give this much to Republican Senate candidate Roy Moore: He knows how to wrassle up controversy—even on election day.
Alabamians headed to the polls on Tuesday to send either Moore—an alleged molester of teenage girls who thinks America was at its best when slavery was legal—or Doug Jones, a Democrat, to the U.S. Senate. As part of Moore's final push to win the hearts and minds of undecided voters, Moore trotted out his best cowboy impression by galloping to the polls on a horse—named Sassy. (No word on if he packed his tiny pistol under his I-really-am-a-villain-in-a-Western black hat.)
It's not the first time Moore rode Sassy to vote for himself. (Ew.) He did it in September, too, during the runoff election with Senator Luther Strange. "I think it's a good thing to do," Moore told CNN at the time. "I won the last time I rode a horse."
A cute stunt, to be sure—so nice he did it twice! But one social media stable was not impressed this time around: Horse Twitter.
The moment footage of Moore riding Sassy (ewwww) hit social media, tweet after tweet branded the Republican an embarrassing noob who had no idea what he was doing. One @annamerlan got right to the point: "The way he's holding the reins is legitimately bizarre and that horse is confused as fuck." It's hard to argue with the visual evidence: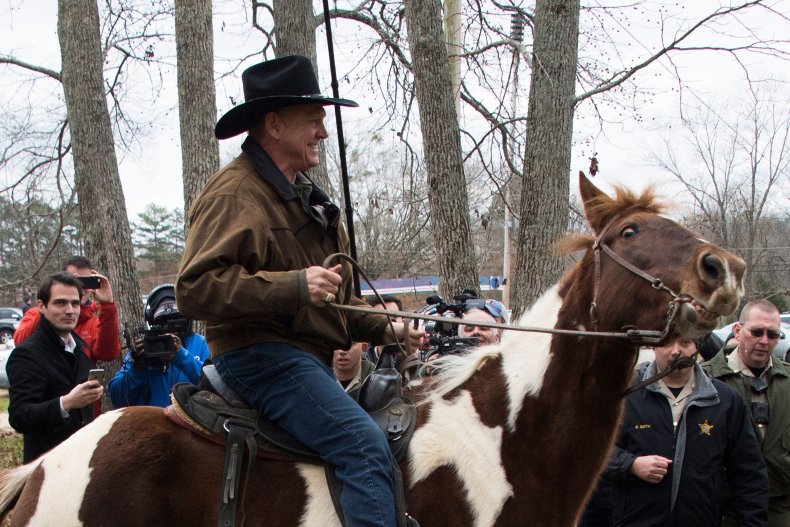 But @annamerlan's comment was just for starters. Other observations poured in, criticizing his overall form to the placement of his knees. And then there was the general sense from Horse Twitter that Moore might not be totally truthful. Maybe—just maybe—he has never actually ridden a horse before. (What, do they think CNN is fake news, too?)
Equestrians weren't the only ones whipping Moore over his questionable equestrian abilities. Others on Twitter took his saddling up to the polls as confirmation of his, let's say, questonable views on race:
Of course, this all begs the question: What does Sassy think about being used as a political prop, and badly at that? Huffingting Post reporter Andy Campbell tried to get a comment, but unless Sassy is Mr. Ed we'll just have to speculate.
Still, this possible reaction, posited by Twitter user @Crowetoons, sounds about right:
Polls in Alabama close at 7 p.m., and the race between Moore and Jones is a tight one. So it might not be immediately clear if voters send Moore to the Senate or the glue factory. But either way, we can only hope that Sassy rides off into the sunset