Equinox Gym Makes $1 Million Donation to LGBT, Cancer Groups After Fallout From Trump Fundraiser
Equinox announced its donated $1 million to a variety of charities days after Stephen Ross—chair of the luxury gym chain's parent company, Related Companies—hosted a pricey Hamptons fundraiser for Donald Trump's re-election bid.
News of the fundraiser last week led to calls for a boycott of Equinox and other brands owned by Related Companies, including SoulCycle and Blink Fitness.
Chrissy Teigen, Jonathan Van Ness and Billy Eichner all encouraged their social media followers to cancel Equinox memberships. "What's your policy for canceling memberships once a member finds out your owner is enabling racism and mass murder?" Eichner asked the fitness chain in a tweet.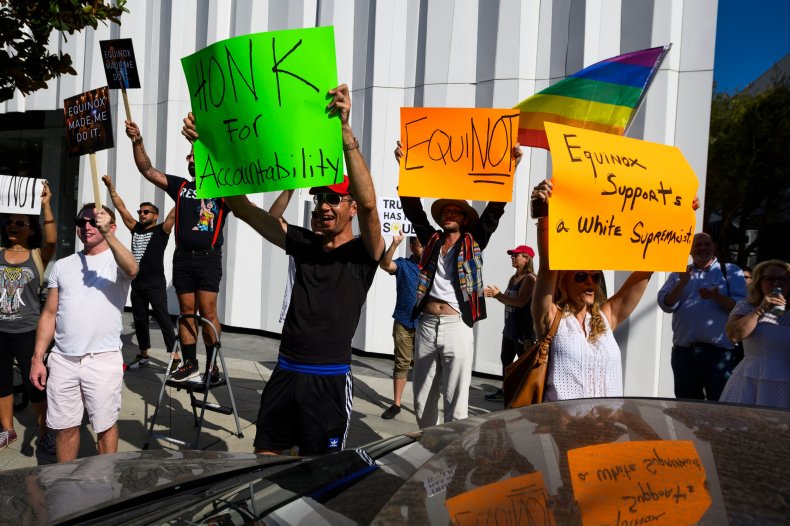 "Money talks, especially with these monsters," he later posted. "If it's too inconvenient for u to trade one LUXURY GYM for another, then you should be ashamed," he wrote, adding that he meant no disrespect to Equinox employees caught up in the controversy.
TVLine.com's Michael Ausiello tweeted that, when he canceled his membership "the rep on the phone said they are being 'overwhelmed' with cancelations."
Two days before the fundraiser, Equinox insisted it had "nothing to do" with the event and claimed it was corporate policy for no company profits to be used to fund politicians. Its tweet called Ross merely "a passive investor... not involved in the management of either business."
Related Companies also has ties to Hudson Yards, the High Line, CitiBike, Bluestone Lane coffee, Momofuku, &pizza, and dozens of other properties in New York. Ross is also owner of the Miami Dolphins.
In an email to members on Thursday, Equinox executive chairman Harvey Spevak said last week "has been difficult for all."
"I am sorry for the impact it has had on our community—and I'm sorry we haven't said more," he wrote. "We have not been ignoring the situation. I have been in our clubs listening to our teams and members."
He acknowledged some of the feedback from staff and members had been "emotional."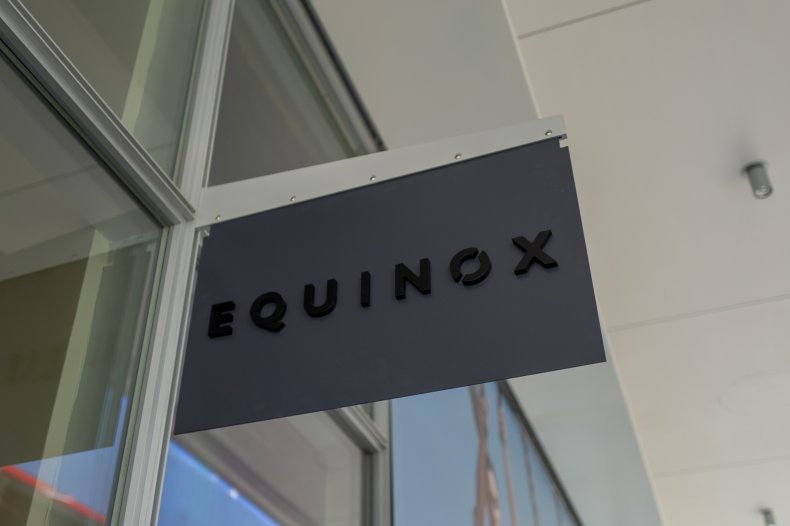 "I'm proud that even during this difficult time our community is one that listens and respects each other."
He went on to clarify that Ross was not a majority investor in Equinox, which was built on a foundation of "equality, diversity, inclusivity, integrity, empathy and mutual respect."
"He is one of the investors, including myself. He does not run the company. I do. I am the executive chairman of Equinox and have led the vision and strategic direction of the company since I joined in 1999. Our focus has always been about building a community centered on our values, not politics."
Spevak disclosed that Equinox was making a $1 million donation to five charities it continues to work with: Cycle for Survival, which funds research into rare cancers, The Heroes Project, which benefits injured veterans, Move for Minds, an Alzheimer's research organization, the Felix Organization, a charity focused on enriching children in foster care, and House Lives Matter, which supports the LGBT House Ballroom community.
"From August 17 through August 31, every [member] check-in will be an opportunity for our members and employees to select how our donation will be allocated among the causes."
In a statement to The Washington Post last week, Ross called himself "an outspoken champion of racial equality, inclusion, diversity, public education and environmental sustainability."
It's not immediately clear how much his event generated for the president's war chest, thought tickets went as high as $250,000 for a seat at a private roundtable with the president. Republican National Committee Chairwoman Ronna McDaniel tweeted that, combined with another event, $12 million was raised over the weekend.
"Thanks to the unhinged mob on the left, @realDonaldTrump raised $12M today, $2M more than originally expected," McDaniel wrote in a post retweeted by Trump. "The support for our President is unprecedented and growing!"
On Friday morning, Trump called Ross "a great friend of mine."
"He's a very successful guy," he told reporters. "We were competitors but friends in real estate in New York in the old days. He's probably more inclined to be a liberal if you want to know the truth, but he likes me, he respects me."
The day before the fundraiser, Equinox president Scott Rosen and COO Judy Turchin reportedly spoke with club managers to address employee and member concerns.
"None of our profits ... no money's been distributed to him. No money is going to reelect Donald Trump," Rosen said in a conference call, according to The Cut. "We define who we are. We are Equinox, he is not, which is the hashtag some of you have been using. We live our values."
Later in the call, a longtime employee tried to underscore how serious the matter was.
"This goes beyond just LGBTQ [issues], it goes with children being put in cages, people being deported, children dying, mass murders happening because of rhetoric that [President Trump] states," he says. "Even though [Ross] is an investor, the money that people pay to Equinox still goes in his pocket. And they know that, and that is the problem. Equinox can say, 'We don't view this, we don't view this,' as much as they want, but the problem is that the money people are spending is enriching him, and he is giving it to this person that is really polarizing."
Rosen reportedly told the staffers Ross was "actually a very good guy."
"He's making a huge mistake here. He actually doesn't agree with a lot of what Donald Trump says, and I actually think he voted for Hillary. Not that it matters, because he's maybe made a stupid move here and it's not us. We define us."
Despite today's announcement, Turchin reportedly told the team on the call that Equinox would not be releasing another statement to the public.