ER Doctor Warns Against Waist-High Turbo-Suction Laundry Device
An emergency room doctor posted a warning on Twitter regarding a video showing a waist-high turbo-suction laundry device.
The doctor, who uses the handle @RozehnalMd, was responding to a video posted on Twitter advertising a piece of technology called The Laundry Jet.
"The Laundry Jet is the first vacuum-powered laundry chute that transports laundry from any room with ports installed, to the laundry room," a tweet featuring the video said.
The Laundry Jet allows people to feed dirty laundry into a hole in the wall, into a suction device. The dirty laundry is then transported to the house's laundry room.
In response, the doctor said: "I'm just an ER doctor here to tell you that the healthcare system is not in a position to deal with the consequences of a waist-high turbo suction device."
The tweet has had 102.1K likes and 12.5K retweets as of the time of publication.
The implication in the tweet relates to men possibly using suction devices for sexual pleasure. Injuries of this nature can be extremely dangerous. Some experts have previously warned doing such a thing could "completely deglove" the skin from the penis.
According to the Centers for Disease Control and Prevention (CDC), 130 million people visit the ER in the U.S. every year. And trips to the ER can be extremely expensive. One ER visit can cost around $2,200 on average, depending on insurance plans.
In 2016, emergency physician Dr. Robert Glatter, of Lenox Hill Hospital in New York City told Vice that sex injuries are "not uncommon." The news outlet reported that there were around 450 sex injuries reported over six years, including penile injuries.
Social media users responded to the ER doctor's retweet, voicing concern over the sorts of accidents such a device could cause.
Dr J tweeted: "Pediatric urologists, be ready."
"I can't wait for triage now! "Soooo, how did you get this (cough cough) injury?" *typing to avoid eye contact,*" CarriED Away, RN tweeted.
Another Twitter user, Kathryn, voiced concerns about the potential risks to pets. "I don't think the veterinarians are equipped to handle a higher volume of new injuries either. Hard enough to get my cat in for his seizure meds," the Twitter user wrote.
Urologist Ashley Winter said: "OMG I've seen what happens when people put their penis in vacuum suctions. This seems like 80x as bad."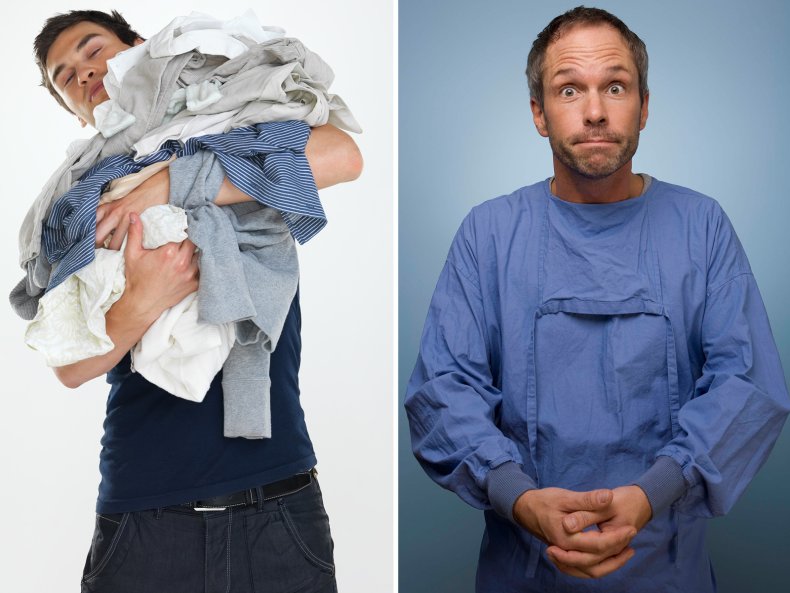 Sabina Becker also tweeted: "Oh lord, I'm just picturing all the dudes age 10 and up who are going to be trying things that shouldn't be tried with this device."
According to the Laundry Jet website, the device has a "robust system strong enough to move bedding, jeans, towels, clothing."
Newsweek has reached out to Laundry Jet for comment.