ER Nurse Could Have Exposed Thousands of Patients to Hepatitis C Infection, Officials Warn
Officials are urging thousands of patients treated at a hospital in the State of Washington to get tested for Hepatitis C, amid fears two patients contracted the disease from a nurse working in the emergency department.
The MultiCare Good Samaritan Hospital in Puyallup, Washington, warned in a safety alert statement that patients who were treated at the ER between August 4, 2017 and March 23, 2018 could have been exposed to the disease.
The hospital is working to alert around 2,600 patients treated with injections of narcotics, antihistamines or sedatives in the eight-month period.
Following an investigation, the facility, local and state health departments concluded that a nurse at the hospital tested positive for hepatitis C, and had treated both of the patients that were infected. The unnamed nurse was taking narcotics intended for patients from the dispensing system, according to the statement. She no longer works at the institution.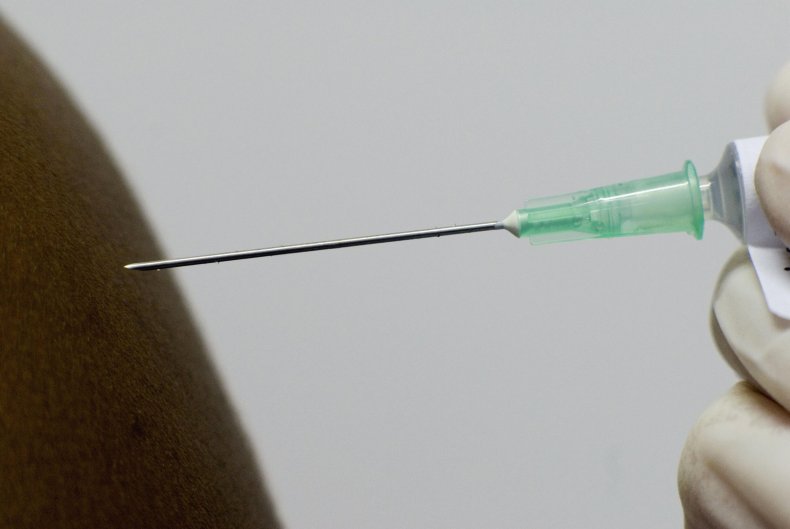 Puyallup Police Department has launched an investigation into the potential theft of narcotics from the hospital, the News Tribune reported.
Chief Medical Officer David Bachman, M.D., told The New Tribune that he suspects more patients might have been infected. "I hope that number is a very small number," he said.
Officials were unable to confirm whether the nurse caused the two known cases because her blood did not contain enough of the virus to make a definitive comparison. Asked whether the nurse was known to have injected herself, then patients, Bachman said that remained unclear. "We know she admitted diverting medications…but we don't know the mechanism," he said.
The facility is offering free testing of hepatitis C and other communicable diseases for patients at risk, and those infected will receive free treatment, the hospital said. Patients who do not receive letters are not in danger, according to the facility.
Chris Bredeson, president and chief operating officer of Good Samaritan said in a statement: "We deeply value the trust of our community, and apologize for the worry this will create. We have taken extensive measures to identify anyone who may have been at risk for exposure, out of interest for the health and safety of our patients and the community. We remain committed to the highest standards of patient care and are working to make sure the affected patients are supported and have the information they need."
The hospital plans to roll out measures to prevent similar incidents from occurring in the future, including around the reporting of narcotics abuse.
Hepatitis C is a liver infection caused by a blood-borne virus. It is most commonly spread when needles and other equipment used to inject drugs are shared. In rare cases, it can be spread during sex, and sharing items contaminated with blood such as razors and toothbrushes.
For between 70 to 85 percent of hepatitis C patients, the virus develops into a chronic infection. The virus progresses gradually, sometimes for several decades, but the carrier won't be aware of their status until they develop liver diseases including cirrhosis and liver cancer, which can result in death. Tests before blood donations also reveal to patients they are infected.
Acute symptoms of the condition include a fever, dark urine, stools the color of clay, abdominal pain, loss of appetite, as well as digestive issues such as nausea, vomiting. Hepatitis C can also caused joint pain and jaundice. These symptoms can take between two to 26 weeks to appear.
Treatment can cure most Hepatitis C infections, the hospital said. Those with chronic infection are generally prescribed HCV protease inhibitor therapies, according to CDC.