Russia 'Aims to Create a Boutique State in Syria,' Erdogan Warns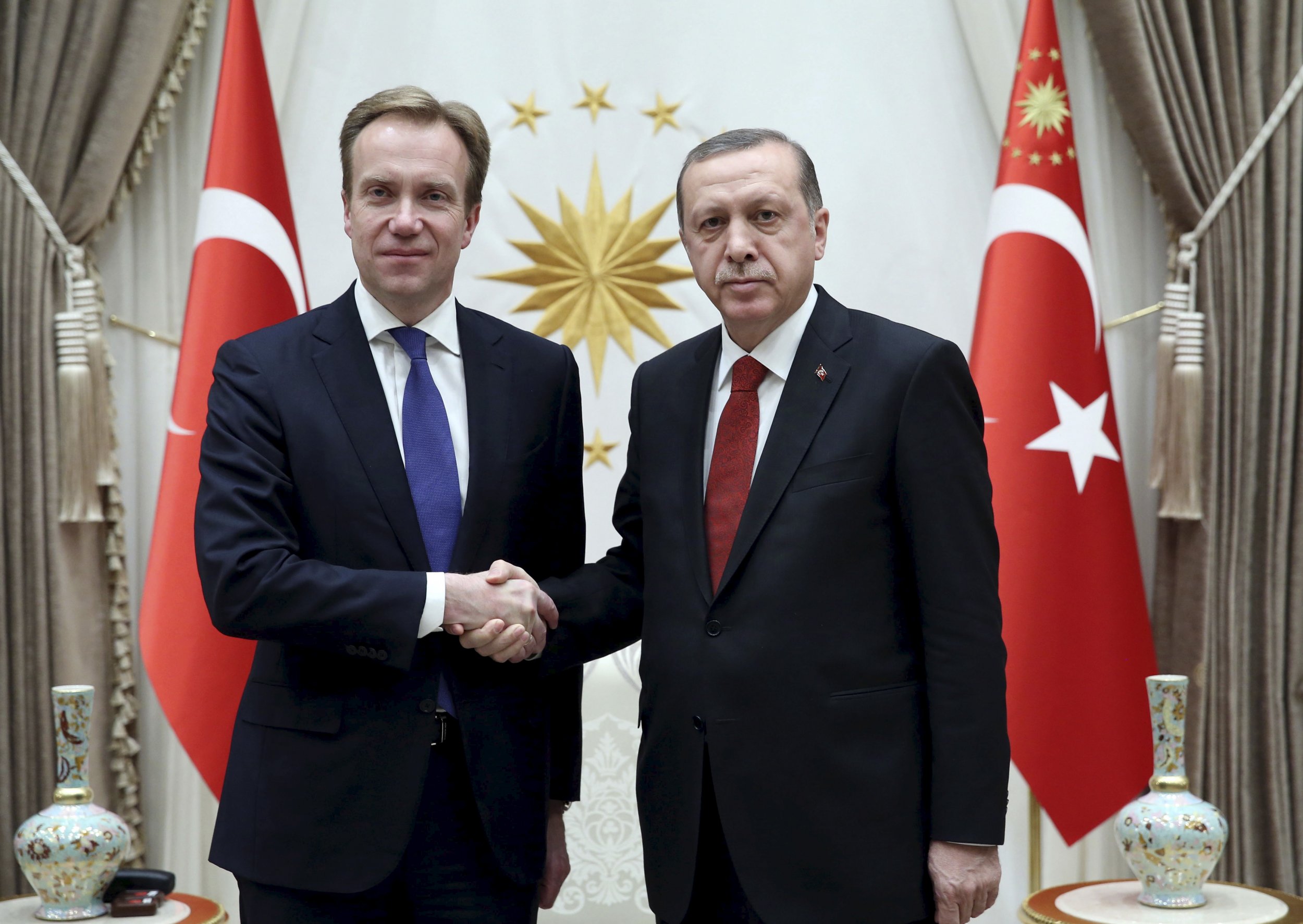 Turkish President Recep Tayyip Erdogan has dismissed Russia's claims that its air campaign in Syria seeks to defeat the Islamic State militant group (ISIS) and said Moscow's true aim is to set up a "boutique state" in Syria's northwest, national newspaper Daily Sabah reports.
Russia began airstrikes in Syria in September and continues to refer to the campaign as one against ISIS, although the Kremlin has admitted other groups are also being targeted. The exact identity of these have not been published and evidence has continued to emerge that many of the strikes are hitting parts of Syria with no ISIS presence, but with Kurdish and opposition groups instead.
During one aerial operation in November, Turkey shot down a Russian jet, claiming it crossed into its airspace in at least the third such violation since Moscow's campaign began. Turkey and Russia have suffered a huge drop in relations since.
Speaking to ambassadors at his Presidential Palace in Ankara, Erdogan added fuel to the fire by dismissing Russia's claims that it is committed to fighting ISIS, using the Arabic acronym for the group - Daesh.
"Russia is not in the fight against Daesh, it is not giving a struggle against Daesh," he said. "On the contrary, Russia is currently preparing a place for itself with efforts to form a boutique Syrian state in Latakia and surrounding region and is continuously striking our Turkmen brothers."
The Turkmen people live in land between Turkey and Syria and share ethnic and cultural ties with Turkey. However, Turkmen communities continue to live with Kurds and Syrians across Syria and Iraq as well as in Turkmenistan.
According to Erdogan, Russia is using the campaign against ISIS as a pretext to support Moscow ally and Syrian President Bashar Assad. According to Russia, its airstrikes in Syria are legitimate because they came at the behest of Assad, as opposed to U.S. and French-led efforts, who did not.
"Russia says, 'We are in Syria because the Syrian government has asked us to be there.' The Syrian government is not a legitimate government," Erdogan said. "Russia does not have to go into any country that calls them. Why did you invade Ukraine? They can ask. Russia does not fight against Daesh."