Erdogan-Burgers On The Menu As German Eatery Reopens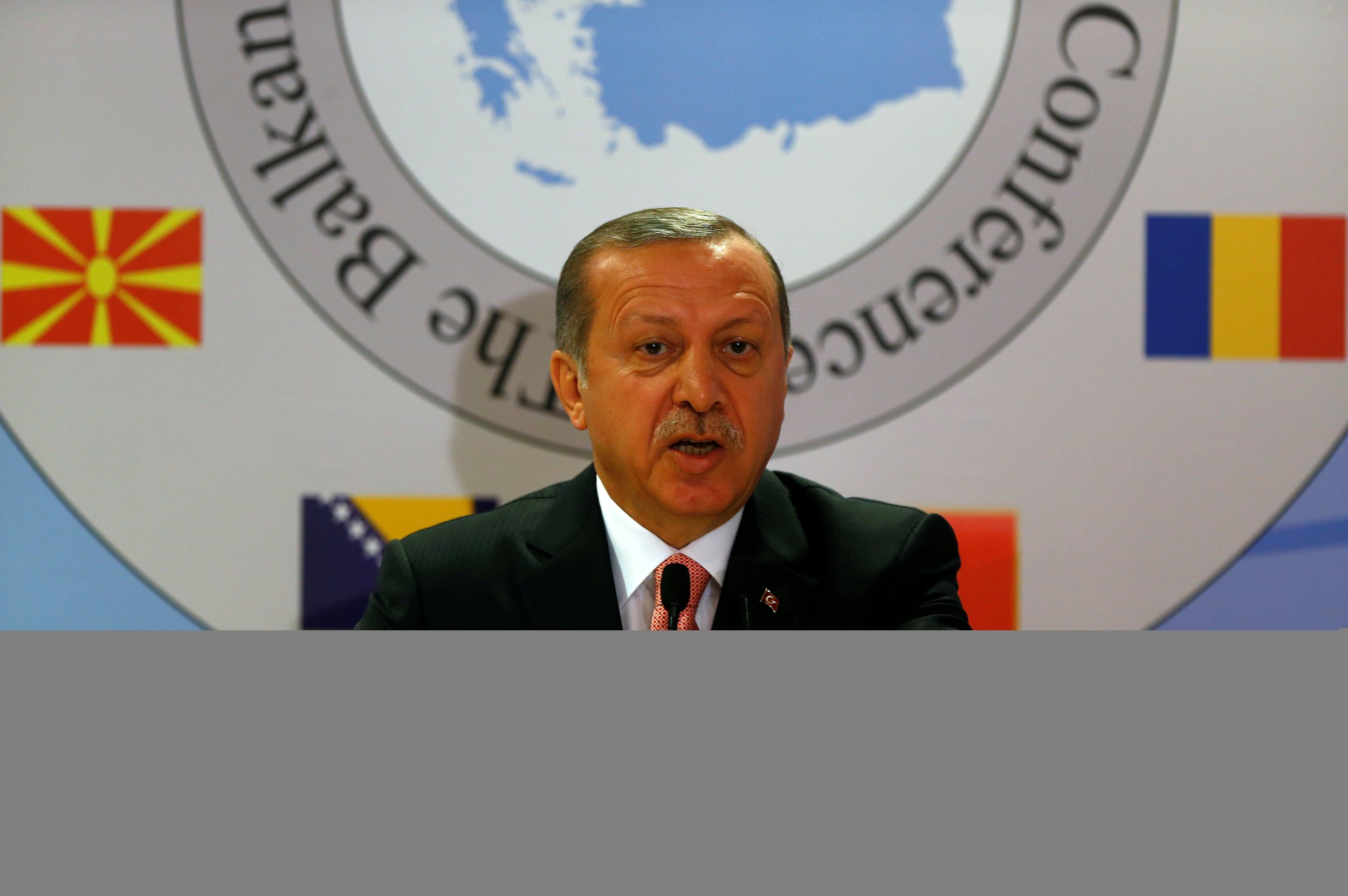 A German eatery has re-opened and is selling its "Erdogan-Burgers" again after a forced three-day closure.
Urban Burgery, in Cologne, received threats on social media from supporters of the Turkish president Recep Tayyip Erdogan in response to its recipe, featuring a classic hamburger with a large slice of goat's cheese—a reference to German satirist Jan Böhmermann's "obscene" poem poking fun at the Turkish leader.
"Due to concrete threats, and in particular calls by Erdogan supporters to come to our restaurant, we can no longer guarantee the safety of our workers," the burger bar said, when it was forced to shut on May 9.
Two of the restaurant's Turkish chefs handed in their notice after they received threats, Germany's international broadcaster Deutsche Welle reports.
When the venue re-opened on May 11 selling "Erdogan-Burgers" once again, the owner, Jörg Tiemann, issued a statement on the Urban Burgery Facebook page: "We will not let ourselves be muzzled by enemies of democracy, rule of law and civil liberties....now more than ever!"
The fast-food restaurant added the "Erdogan-Burger" to its menu at the beginning of April, as a "satirical answer" to the Turkish government's crackdown on freedom of speech.
Turkish journalists, Can Dundar and Erdem Gul face jail time for "revealing state secrets" in an article they wrote, which disclosed information relating to Turkey's supply of arms to jihadi rebels in Syria. Böhmermann, who read his poem insulting Erdogan on the German TV channel, ZDF, is still being investigated by German prosecutors as to whether or not he broke the law by insulting a foreign leader.
Last month, Erdogan announced that he would take legal action against anyone who insulted him.
"What's so frightening about the case of the comedian and the burger restaurant is that the arm of the Turkish state has now extended right into the heart of Europe," Jo Glanville, Director at English PEN, an organization defending writers' freedom of expression, tells Newsweek. "It is extremely disturbing that Angela Merkel [the German Chancellor] gave the go-ahead for the comedian's prosecution. I hope the case against him will be thrown out of the court, but whatever happens it is likely to have a chilling effect on the German population and others who want to question Erdogan."
"I am delighted, though, that the restaurant has reopened and I hope that Germany will not allow intimidation from Erdogan and his supporters to continue," she says.
The restaurant's owner insisted that another forced closure was not an option and that the "Erdogan-Burger" would remain on the menu: "We'll sell it for as long as people want it or until Erdogan ends his policy," Tiemann said. Since re-opening, the eatery has installed CCTV cameras as a security measure.