Erdogan Continues Row with Israel Over Jerusalem and its 'Judaization'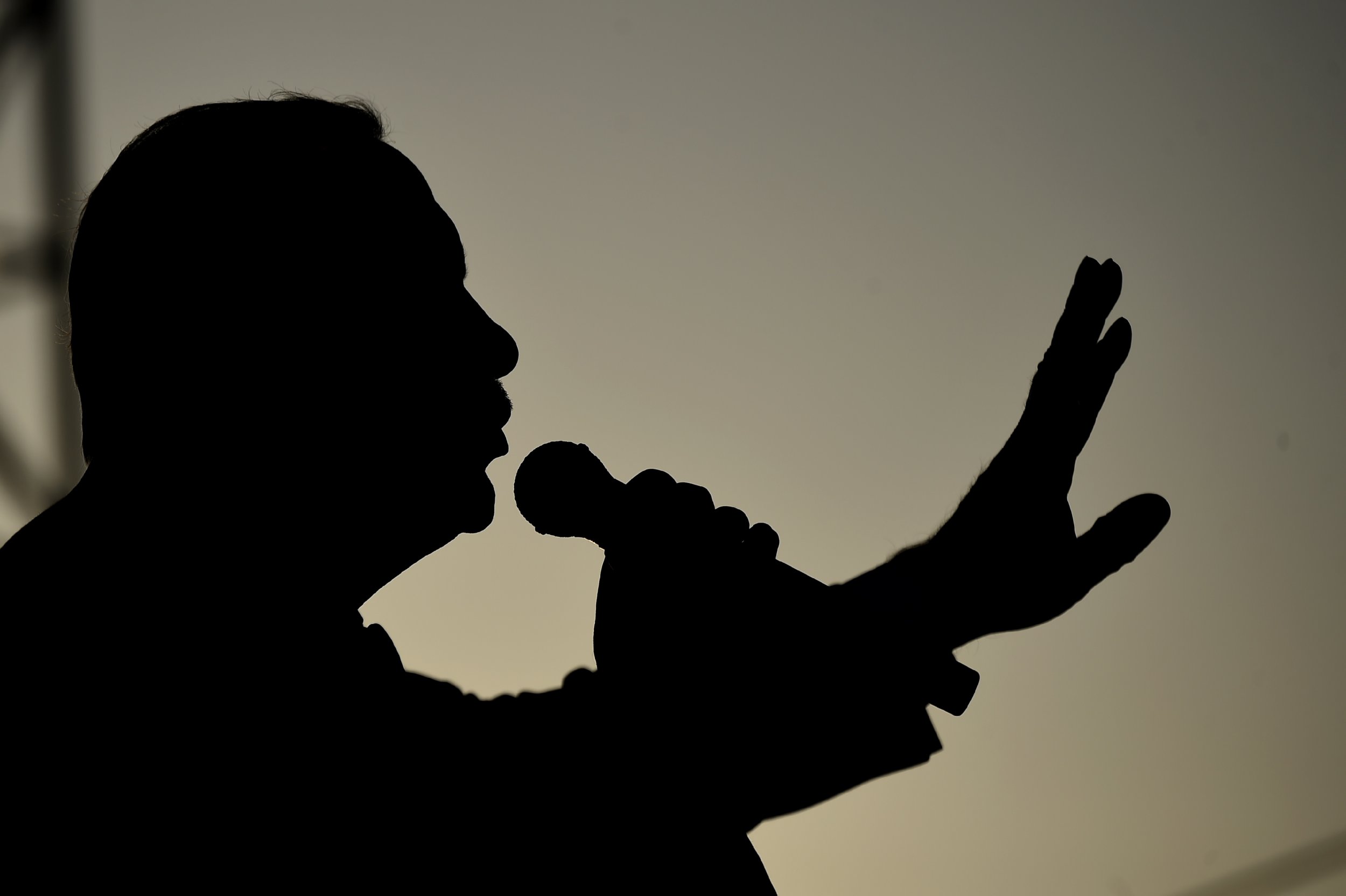 Turkish President Recep Tayyip Erdogan continued to row about Jerusalem with Israel on Monday, hours after provoking its ire, saying that he was working to prevent the "judaization" of the contested city.
Meeting with Palestinian Prime Minister Rami Hamdallah in Istanbul late Monday, Erdogan "confirmed the necessity of unifying efforts to protect Jerusalem against attempts of Judaization," Palestinian news agency Maan reported. He said Turkey had a "historical responsibility" to Jerusalem, as the Ottoman Empire occupied the city in the 16th century.
The city's mayor Nir Barkat, a member of Israeli Prime Minister Benjamin Netanyahu's right-wing Likud party, rebuked Erdogan's claims on Tuesday, saying there are "Jewish roots" in "every corner of the city." Israel routinely denies attempting to "judaize" Jerusalem and its holy sites, saying it is a city open to the worship of all religions.
Barkat offered Erdogan the chance to see the city for himself. "I invite Erdogan to visit our city and to be amazed by the reality on the ground—a reality that has changed only for the better since the Turks ruled here," he said in a statement.
Earlier on Monday, Erdogan had condemned Israel as "racist and discriminatory" and called on Muslims to visit the city in greater numbers to boost the Islamic claim to the city and "support...our brothers there." Speaking at the International Forum on al-Quds Waqf in Turkey's largest city, he said: "Each day that Jerusalem is under occupation is an insult to us."
Erdogan called on "hundreds of thousands" of Muslims to make the trip, comparing the figure of 26,000 Turkish Muslim visitors last year—the highest number from Muslim states according to Turkish news agency Anadolu—to 600,000 Americans and 400,000 Russians who visited the city in 2015.
Read more: Israel and Turkey set for first official talks in six years
"Both in terms of our religion and historical responsibility, Al-Quds and the fight of our Palestinian brothers for rights and justice is of great importance to us. We will keep making efforts for Al-Quds to turn into a city of peace," he said, referring to Jerusalem by its Arabic name, which means "the holy one."
Muslims call al-Aqsa mosque in Jerusalem's Old City the Noble Sanctuary, or Haram al-Sharif, and it's considered the third most important holy site for Muslims after Mecca and Medina in Saudi Arabia. Jews refer to the site as the Temple Mount and consider it the center of the Jewish faith.
Erdogan's initial comments prompted a quick Israeli reaction. Officials called him a "serial human rights violator." In a statement, Israeli foreign ministry spokesman Emmanuel Nahshon said: "Whoever systematically violates human rights in their own country should not preach morality to the only true democracy in the region."
Erdogan's government has embarked on a purge of state institutions and ordered the arrest of tens of thousands of suspects linked to the exiled cleric Fetullah Gulen who Ankara accuses of being behind a failed coup attempt in July 2016.
"Israel consistently protects total freedom of worship for Jews, Muslims and Christians—and will continue to do so despite the baseless smears launched against it," Nahshon continued.
The row threatens to once again cause a dip in relations between Ankara and the Israeli government. Israel and Turkey last year agreed to end a six-year diplomatic thaw following the Mavi Marmara incident in 2010, where Israeli commandos shot and killed nine Turkish activists on board the Turkish-owned vessel.
It was part of a flotilla in international waters attempting to breach Israel's blockade of the Gaza Strip, the coastal enclave controlled by the Palestinian militant group Hamas. Israel subsequently paid $20 million in compensation to the victims' families to prevent any legal or financial action against the individual commandos.
In February, Turkish Tourism Minister Nabi Avci traveled to Israel, making what was the first official visit by a Turkish government official since the crisis. Later, the two nations dispatched their respective ambassadors to Ankara and Tel Aviv, restoring public diplomatic relations.