Erdogan Fears Another Coup Attempt in Turkey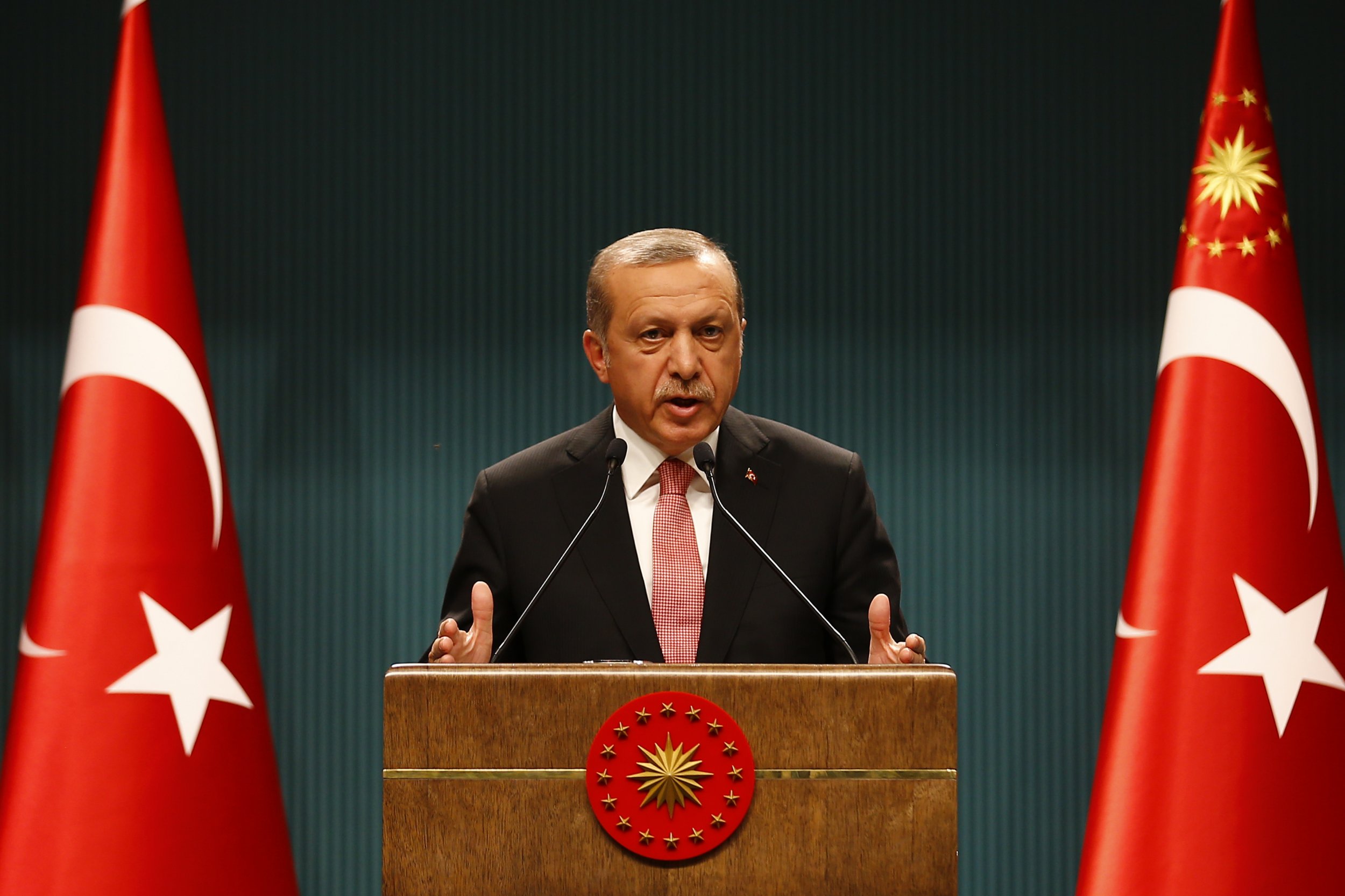 Turkish President Tayyip Erdogan has called for a restructuring of the armed forces after last week's attempted coup as he fears a new attempt is possible, Reuters reports.
A handful of troops, including several generals, declared a coup between Friday night and Saturday morning, with fighting between government forces and renegade soldiers killing over 200 people in Istanbul and Ankara. Currently Turkey's government has called a state of emergency and detained over 9,000 security officials in an attempt to weed out another plot.
Erdogan spoke to Reuters about the likelihood of another coup, saying it was not impossible, despite his acting chief of defense saying last week's attempt marked the end of Turkey's history of coups, dating back to the 1960s.
The Turkish leader vowed to make another coup as difficult as possible by increasing vigilance. European governments have urged Erdogan not to use the state of emergency to persecute political opponents as he would coup plotters.
"It is very clear that there were significant gaps and deficiencies in our intelligence, there is no point trying to hide it or deny it," Erdogan said. "I told it to the head of national intelligence."
Erdogan said the Supreme Military Council, comprising top defence and government officials, is currently presiding over a restructuring of the military.
"They are all working together as to what might be done, and…within a very short amount of time a new structure will be emerging. With this new structure, I believe the armed forces will get fresh blood," Erdogan said.
"After all that has come to pass, I think they must now have drawn very important lessons. This is an ongoing process, we will never stop, we will continue very actively, we have plans."