Muslims and Christians at War in Europe, Turkey Warns, Lamenting 'Clash Between the Cross and the Crescent'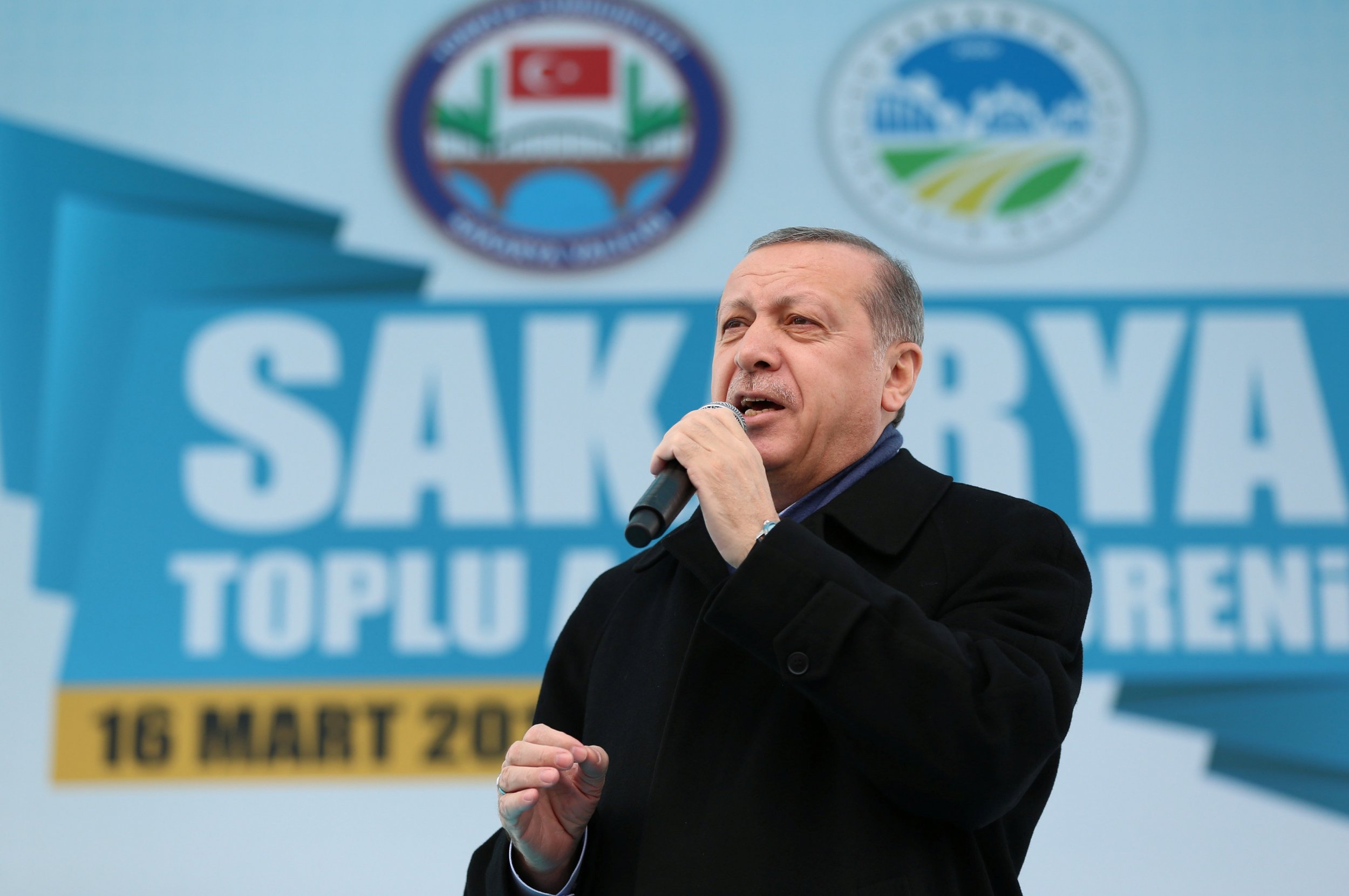 Turkish president Recep Tayyip Erdogan has accused Europe of starting a new battle between Islam and Christianity following a ruling permitting employers to ban headscarves. Prompted by the case of a Muslim receptionist fired for wearing a headscarf to work in Belgium, the European Court of Justice (ECJ) ruled Tuesday that bans on the wearing of "any political, philosophical or religious sign does not constitute direct discrimination."
Speaking to supporters in the city of Sakarya Thursday, Erdogan invoked the language of the Crusades—medieval religious wars waged by Christians from Western Europe against Muslim forces in the Holy Land.
"They started a clash between the cross and the crescent," he said in a televised speech, reported the BBC. "There can be no other explanation."
The Turkish leader claimed that the ruling was the start of a "crusade" in Europe against Islam and echoed remarks made the previous day that "the spirit of fascism" has returned to Europe.
"Europe is swiftly rolling back to the days before World War II," he said in his speech Thursday.
Erdogan's remarks came shortly after Turkey's foreign minister warned that "holy wars will soon begin in Europe." Mevlut Cavusoglu was responding to the results of the Dutch election in which the center-right party of current Prime Minister Mark Rutte comfortably held off the challenge from anti-Islamic far-right politician Geert Wilders.
Tensions between Turkey and the Netherlands escalated sharply in the days leading up to the election when Rutte prevented two Turkish politicians from speaking in the Netherlands. Rutte's tough stance has been widely credited as having helped him win over undecided voters in the closing stages of the campaign.
Erdogan, though, claimed that relations between the two countries had been fatally damaged.
"Hey, Rutte! You may have emerged as the number one party in the election but you must know that you have lost Turkey as your friend," he said.