Erdogan Lifts Parliament's Immunity From Prosecution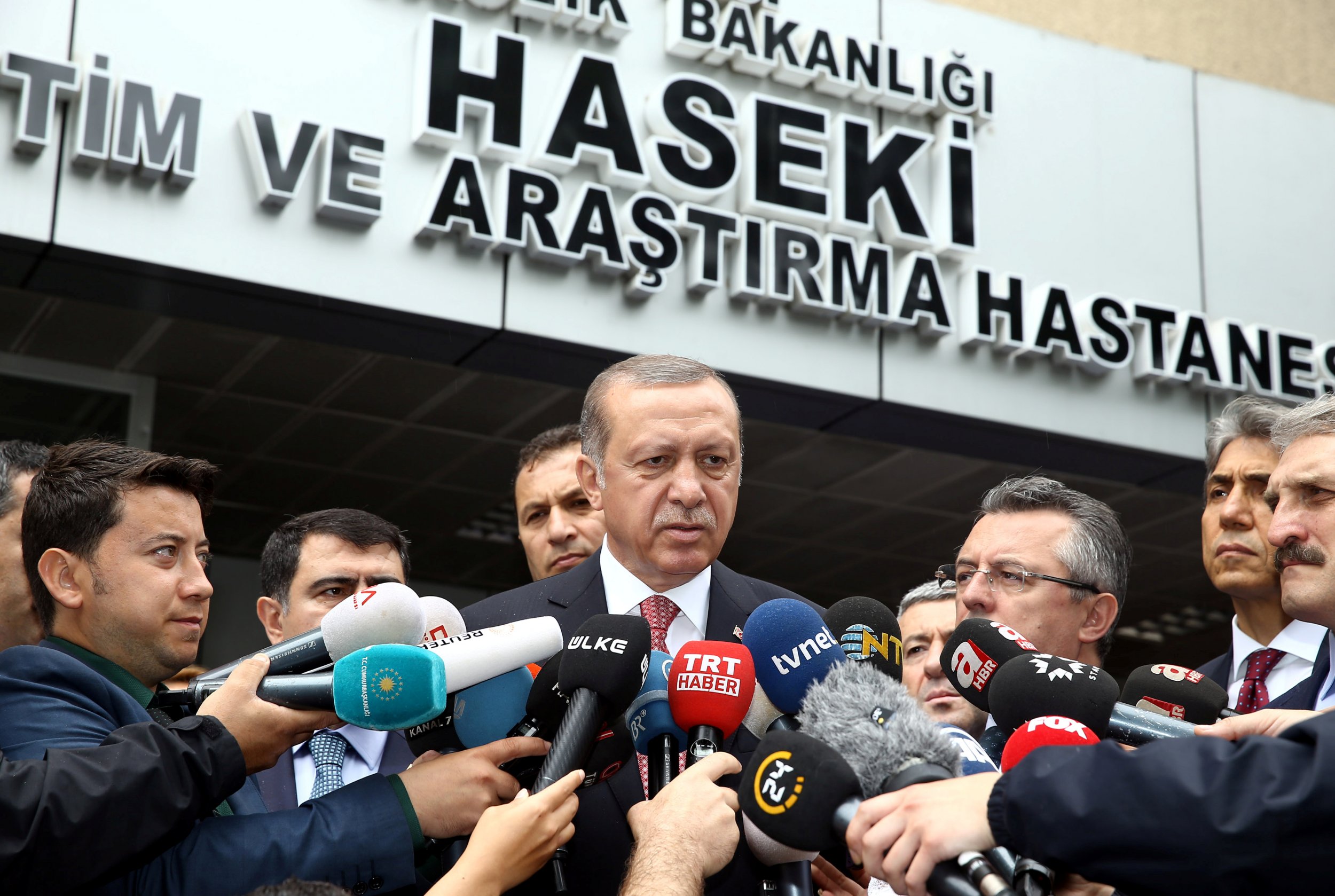 Turkish President Recep Tayyip Erdogan has signed a new law that lifts the parliamentary immunity of lawmakers from prosecution, Radio Free Europe reported.
The bill was initially proposed by Erdogan's ruling conservative Justice and Development Party and prompted concern among Kurdish representatives and other parliamentarians opposed to Erdogan that he will use the new legislation to remove them from power.
The Turkish leader said in April that he is prepared to sue anyone who insults him—a promise he has only managed to keep when it has come to journalists who have published reports critical of him.
Erdogan has accused the pro-Kurdish People's Democratic Party (HDP) of being an arm of outlawed Kurdish rebel groups, recognized as "terrorist" by Turkey. On those grounds he has previously called on them to face terror charges.
According to the new law, any of the 138 parliamentarians who are currently under investigation can be charged. The vast majority of them (101) are members of either the HDP or Turkey's main opposition party.
Erdogan has shown he has little tolerance for criticism, summoning the German ambassador, after a German TV channel aired a poem making fun of him earlier this year, and overseeing the state takeover of the newspaper once controlled by his main foe Fethullah Gulen.