Erdoğan Is Locking Up Journalists, but Does Anyone Care?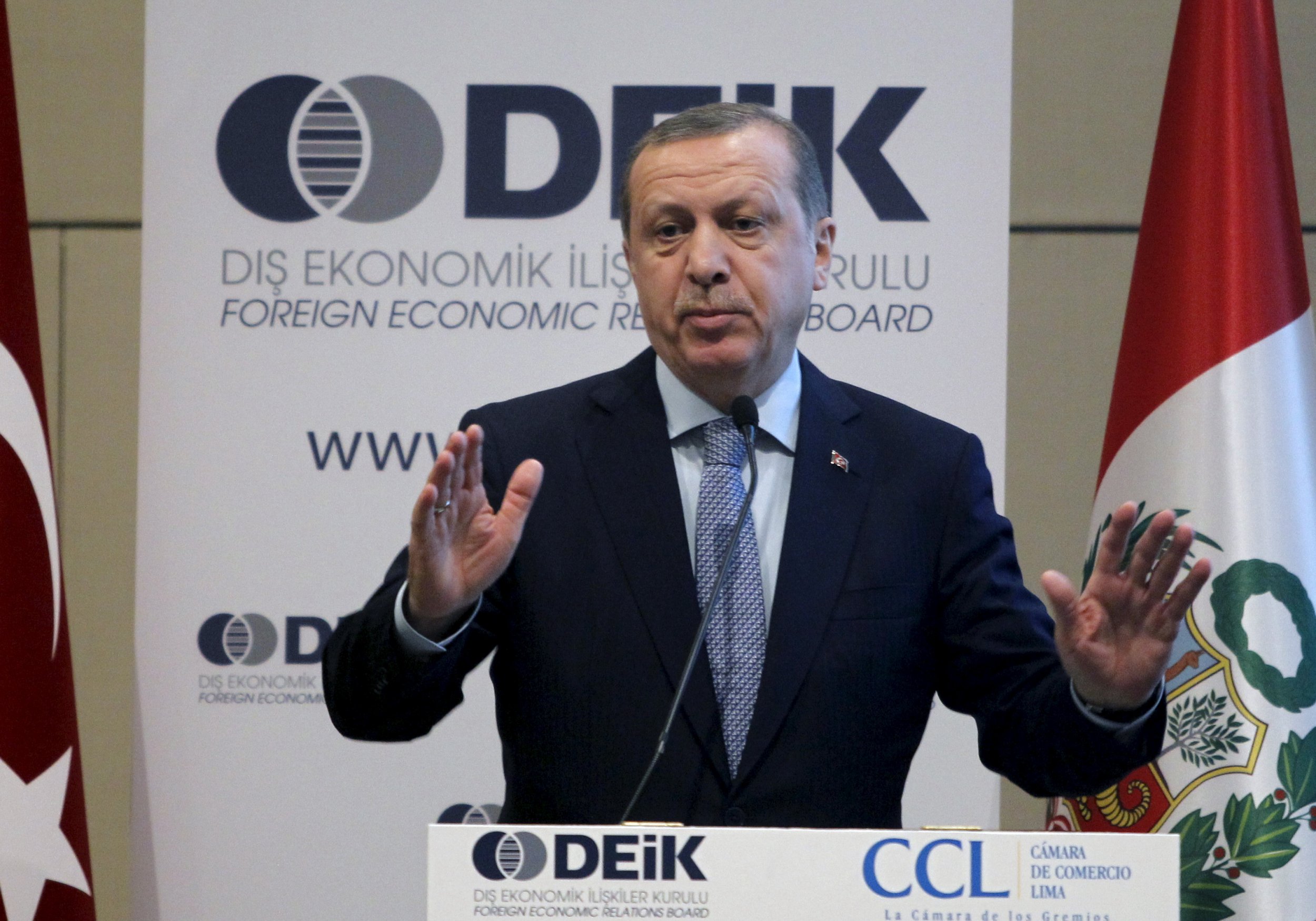 This article first appeared on the American Enterprise Institute site.
After Iranian authorities arrested Washington Post correspondent Jason Rezaian on trumped-up and spurious charges, his paper launched a spirited defense, reporting on the issue, editorializing and doing behind the scenes lobbying for his release.
The efforts were ultimately successful when President Barack Obama and Secretary of State John Kerry agreed to drop prosecution of, or release from prison, those convicted of evading sanctions to aid Iran's nuclear or ballistic missile programs, and to pay an additional $1.7 billion.
In theory, these funds were recompense owed from an arms sale suspended by the Islamic Revolution, but they were perhaps a ransom as well, given the inflated figure.
The Rezaian case has been problematic for a number of reasons. First, while it is always useful to humanize those imprisoned unjustly, the inordinate focus on Rezaian relative to the other hostages seized before him suggested that the press believed his case to be somehow more tragic, or the Iranian abuse of other hostages somehow more justified.
Second, lost in the joy over his release were the ethical problems surrounding his dispatch to Iran and reporting there.
And, third, there is the problem of how fleeting his colleagues' focus on press freedom and the targeting of journalists has been.
As Rezaian readjusts to freedom, the imprisonment of journalists in Turkey is accelerating. President Recep Tayyip Erdoğan has increasingly used the crime of '"insulting the president" as a catch-all to prosecute with increasing severity anyone whose reporting contradicts his statements or conspiracies.
Previously, apologists for Erdoğan, like access-seeking columnist Cengiz Çandar (here) or academic Ibrahim Kalin (here), have excused Erdoğan's imprisonment of journalists by arguing that the accused were guilty of coup plots or terrorism. But the arrests and lengthy imprisonments for "insulting" belie that explanation and confirm it's all about politics.
The Erdoğan regime is demanding a lengthy jail term for longtime columnist and editor Sedat Ergin, a former witness before Congress's Tom Lantos Human Rights Commission, for the crime of paraphrasing (accurately) an Erdoğan tweet.
Now the Turkish leader is going after Tunca Ogreten, a bold journalist who conducted an interview about the government's confiscation of the provocative Nokta investigative journalism magazine in September 2015.
Ogreten's crime? He quoted Perihan Mağden, a prominent writer, saying about Erdoğan, "He is behaving like a wild tiger, a wild animal in a corner." For that, Erdoğan is demanding that Ogreten serve four years in prison, thereby proving that Ogreten is guilty only of publishing an understatement.
Against the backdrop of the chilling press situation, Yusuf Kanlı, an important and influential Turkish columnist, has boldly published a report in his capacity as the Press for Freedom Project coordinator and an executive board member of the Journalists Association in Ankara. It documents in chilling detail just how bad the situation in Turkey became while so many of Rezaian's colleagues focused disproportionately on his case.
Turkey is a member of NATO and a European Union aspirant. That this happens on Europe's doorstep and draws so little sustained attention is not only tragic. It also convinces Erdoğan that he can act with impunity.
Rezaian was one man among many imprisoned, and yet journalists saw his case as worthy of highlighting. In Turkey, the government is targeting not a single journalist but a whole class of professional reporters and editors, and yet those who advocated for Rezaian's freedom are largely silent.
In America's increasingly polarized political environment, there is very little that the right and left seemingly agree on, but Turkey's press freedom crisis should be the exception, an issue on which all serious candidates in the field can agree.
Let us hope that it won't take the arrest of an American journalist in Turkey for politicians and journalists to shine a spotlight on a situation nearly as horrific as that which Rezaian experienced.
Michael Rubin, a former Pentagon official, is a resident scholar at the American Enterprise Institute.