Erdogan Gets Opposition Boost for Plans to Increase Presidential Power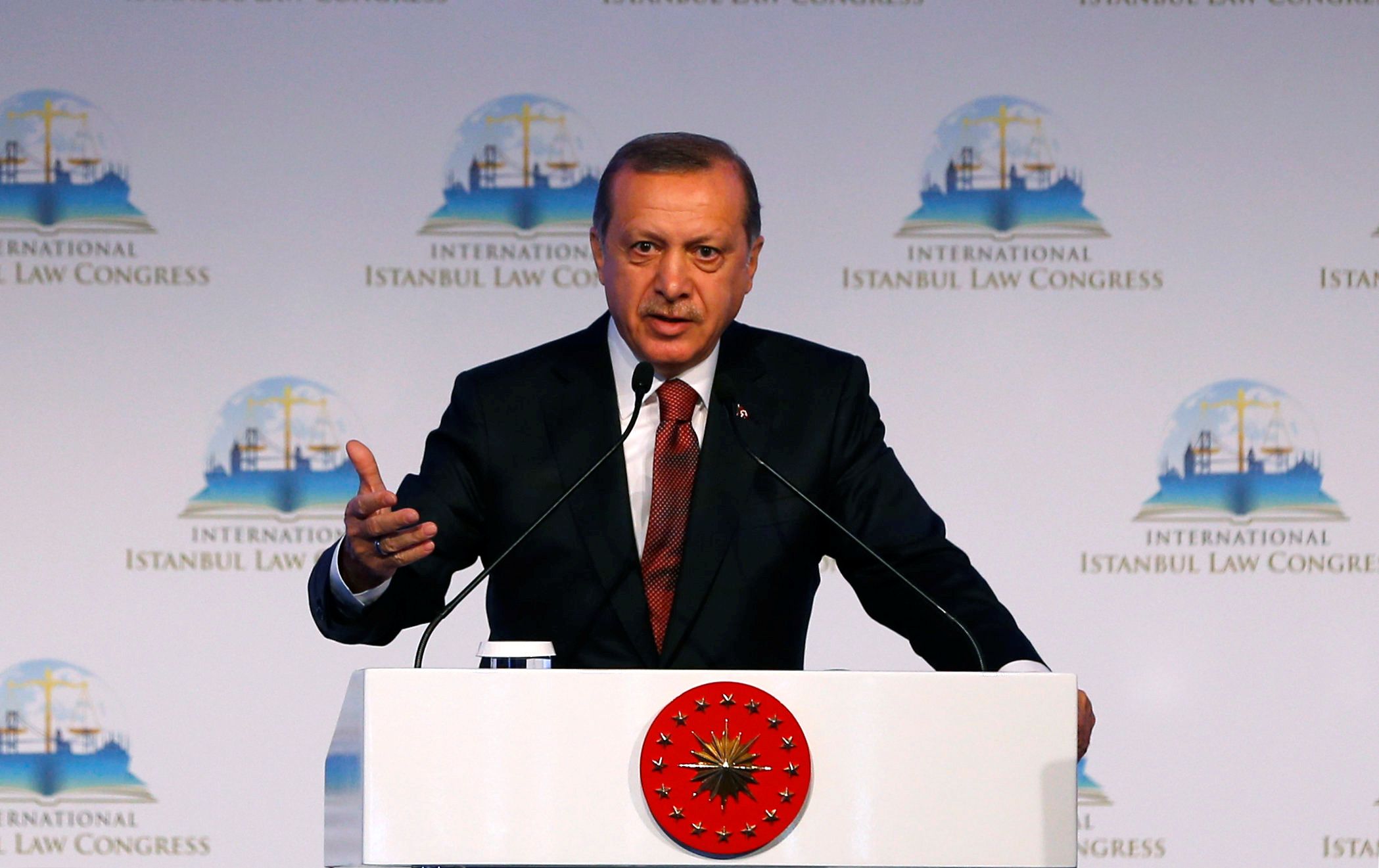 Turkish President Recep Tayyip Erdogan's bid to change the constitution got a boost after his nationalist opposition called his proposed changes "generally reasonable," according to Turkish newspaper Hurriyet.
Erdogan, whose AK Party (AKP) has 313 seats in parliament, needs 330 to bring a draft of constitutional changes, including strengthening the powers of the president, to a referendum. Earlier this month, the opposition Nationalist Movement Party (MHP), which has 40 seats, received the draft to consider whether or not they would support it.
Speaking to other party members on Tuesday, MHP leader Devlet Bahceli said his lawmakers broadly saw eye to eye with AKP on the draft, but would discuss amendments in talks with the ruling party.
"There are some [items] in the draft that we approve and some that we object to," he said. "First of all, we hope it will be useful to keep the constitutional amendment narrow. We think the AKP's amendment proposals are generally reasonable. We will hopefully reach a consensus in mutual talks."
Erdogan has renewed his push to move Turkey towards a presidential system after an attempted coup in July, which he blames not on the military at large but on political opponents. In particular he has accused his old rival, U.S.-based preacher Fethullah Gulen, for orchestrating the attempted coup, though Gulen denies any involvement.