Erdogan: Resolve Qatar Dispute By End of Ramadan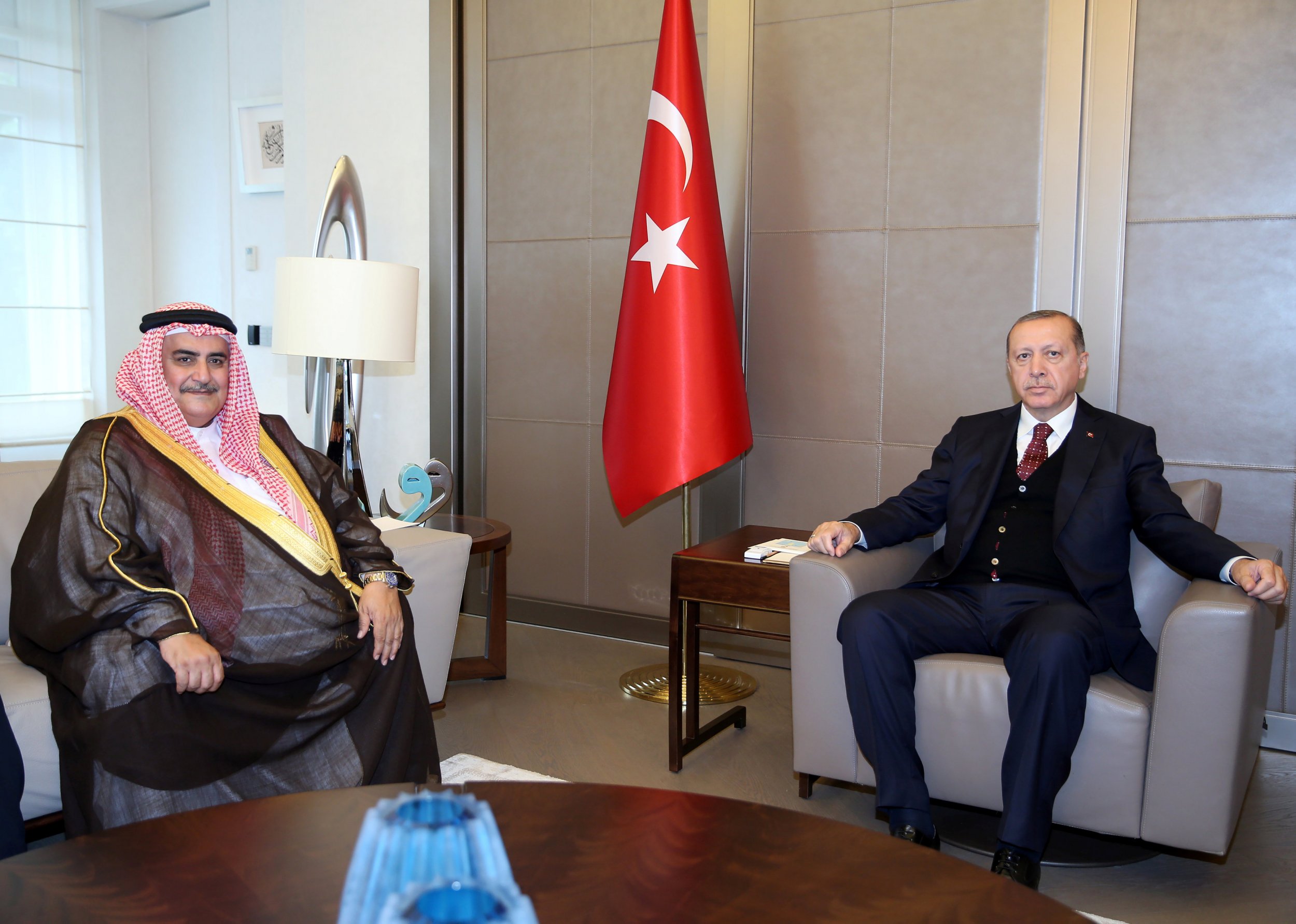 Turkish President Tayyip Erdogan told Bahrain's Foreign Minister that the dispute between Qatar and other Arab states should be resolved by the end of the holy month of Ramadan, Turkish Foreign Minister Mevlut Cavusoglu said on Saturday.
Erdogan on Friday vowed to keep supporting Qatar after his rapid approval of legislation on deploying Turkish troops there, as the Gulf state faces isolation by fellow Arab states.
Saudi Arabia, the United Arab Emirates (UAE), Bahrain and Egypt severed relations with Qatar on Monday, accusing it of supporting Islamist militants and their arch-adversary Iran—allegations Qatar says are baseless. Several countries followed suit.
In a joint news conference with Bahrain's Foreign Minister Shaikh Khalid bin Ahmed bin Mohammed Al Khalifa, Cavusoglu said Turkey would continue its efforts to resolve the dispute through dialogue.
"Our president has also stressed the need to resolve this upsetting issue before the end of Ramadan, as it is against our religion, beliefs, and traditions, especially during the month of Ramadan," Cavusoglu said.
Sheikh Khaled, in comments translated from Arabic to Turkish, said he had told Erdogan about the actions of Qatar which led to the dispute, and added that there should be a guarantee that Qatar will not continue its current actions.
Cavusoglu also said Turkey's military base in Qatar, where there are currently around 90 Turkish soldiers based, was aimed at contributing to the security of the entire Gulf region and was not aimed at a specific Gulf state.
Sheikh Khaled welcomed Erdogan's comments during their meeting about the military base being for the whole region rather than one specific Gulf state.
Turkish mass-circulation newspaper Hurriyet reported on Friday that after an initial deployment of Turkish troops at a base in Doha, Turkish warplanes and ships will also be sent. It said a Turkish delegation would go to Qatar in the coming days to assess the situation at the base.
Hurriyet said there were plans to send some 200 to 250 soldiers within two months in the initial stage, but the bill did not specify numbers or a timetable.