Erdogan: Gulen, Kurds and ISIS are Preparing Invasion of Turkey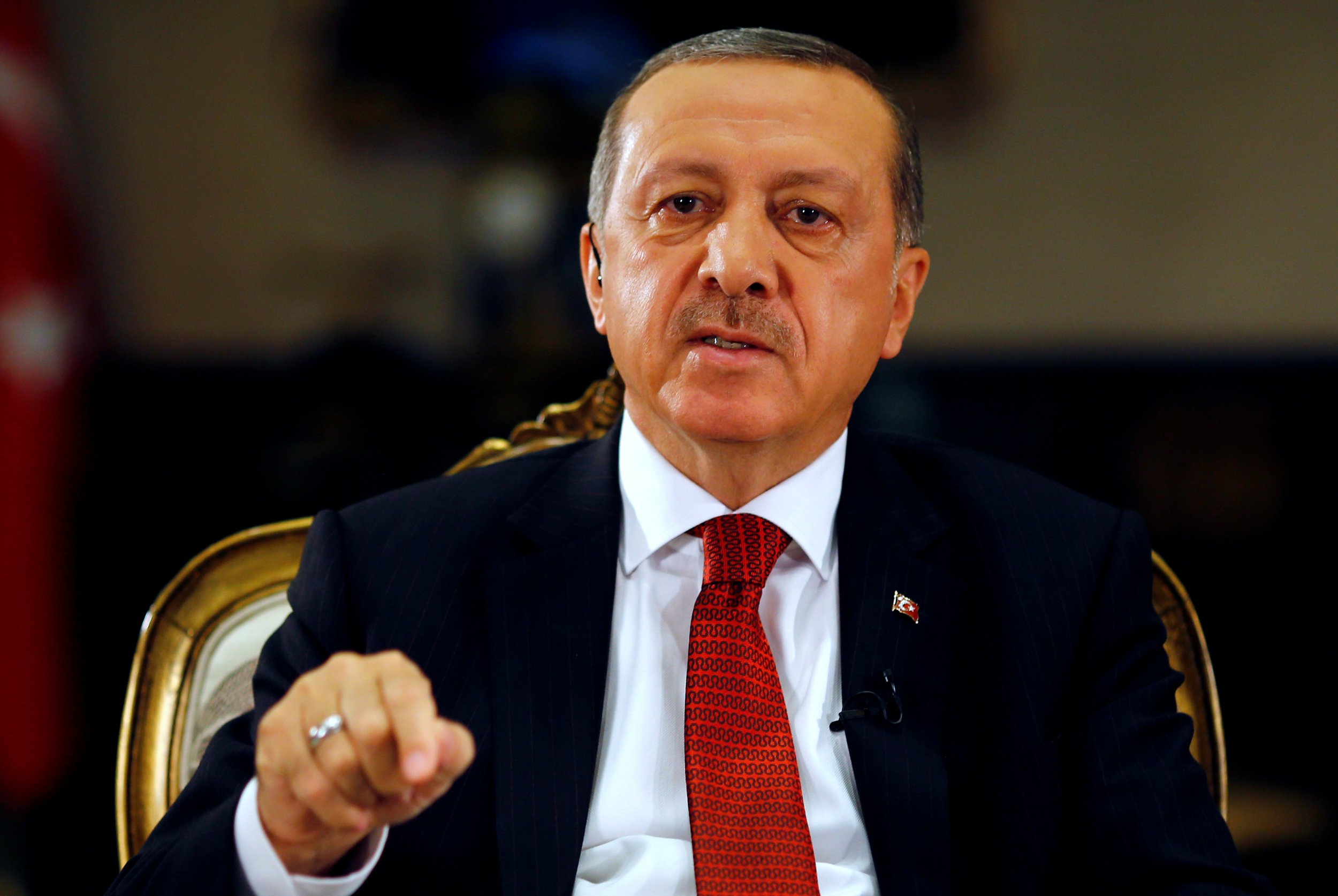 Turkish President Recep Tayyip Erdogan has said he sees no difference between the Islamic State militant group (ISIS), Kurdish separatist groups and the supporters of his rival Fethullah Gulen, the Daily Sabah reported.
Erdogan is in the process of restructuring the armed forces after a shock coup attempt last month saw violence spark on the streets of Istanbul and Ankara, killing 265. He blamed Gulen's supporters for organizing the coup, although Gulen, who lives in the U.S., has denied having anything to do with the unsuccessful putsch.
Speaking on Turkish national television earlier this week, Erdogan said ISIS and Kurdish groups such as the Kurdistan Socialist Workers party (PKK) and affiliates PYD and YPG, as well as Gulen's organization, were all as bad as each other in his eyes.
"All those have the capability of acting together against the Republic of Turkey. However, we will continue fighting them," Erdogan said, dismissing Gulen's claims that Turkey is endorsing ISIS. Instead, he said it was Gulen's organization that was doing so, referring to ISIS by its Arabic abbreviation—Daesh.
"They are in joint action with the PKK, the PYD and Daesh. The next goal is invasion (of Turkey). We should see this," he added.
He also said that the fact Kurdish groups were helping fight ISIS did not redeem them in Turkey's eyes, noting the country recognizes both the PKK and ISIS as terrorist organizations.
"All the ones that are against Daesh cannot be described as 'good' terror organizations," he said.
Erdogan is currently awaiting a parliamentary vote to see if he will be granted supervisory rights over the intelligence services, who will report to him if a majority of lawmakers approve a tabled bill.