This article first appeared on the Washington Spectator.
In January 2011, then–prime minister of Turkey Recep Tayyip Erdoğan descended upon the southwestern Turkish coastal town of Fethiye to talk the public's ear off on subjects ranging from the importance of stricter alcohol and tobacco laws to the importance of keeping up with the "modern" world.
I attended the lecture, which was held at an outdoor venue close to the town's seaside promenade. Security measures included relieving all guests of their pens and other potential dual-use items, resulting in a heap of writing utensils, lighters, and pieces of fruit outside the event's entrance.
Six years later, as now–President Erdoğan sets his sights on Leadership for Life; who said tyranny wasn't modern?—the mountain of confiscated pens has acquired greater retroactive significance in light of the Turkish government's ramped-up war on the press.
In the aftermath of the failed July 2016 coup attempt in Turkey, the assault on the media—not to mention the rampant detention of academics, human rights workers, pro-Kurdish politicians, and other perceived enemies of the state—has reached spectacular new levels.
Though the blame for the coup has officially been pinned on Fethullah Gülen, the Islamic preacher and former Erdoğan ally who is based in the United States, the government's general aim seems to be to kill as many birds as possible with one stone. And a seemingly eternal state of emergency is helping make that dream a reality.
The statistics often defy comprehension. In an April essay for The New York Times Magazine, Suzy Hansen offered a rundown of some of the casualties of the post-coup-attempt purge: "Fifteen universities, 1,000 schools, 28 TV channels, 66 newspapers, 19 magazines, 36 radio stations, 26 publishing houses, and five news agencies have been shut down."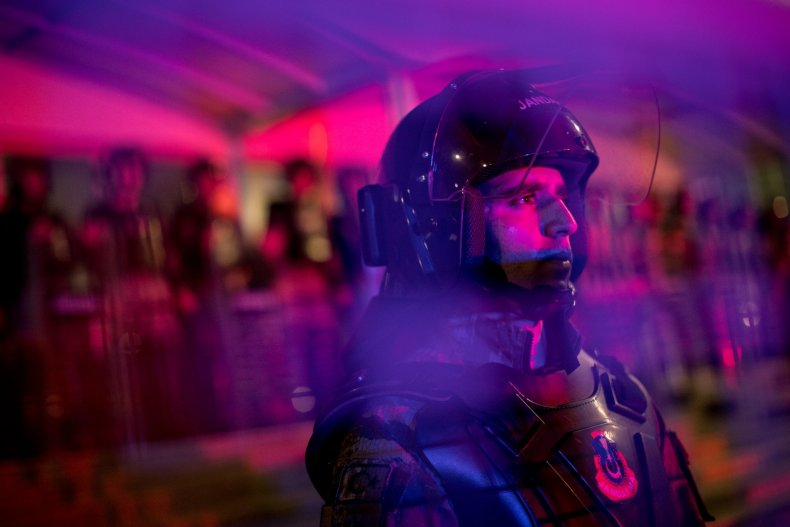 In December, the Committee to Protect Journalists reported that Turkey "account[ed] for nearly a third of the global total" of imprisoned journalists. Last September, Reuters observed that among the television channels shuttered for allegedly disseminating "terrorist propaganda" was one "which airs Kurdish-language children's cartoons."
A July 2017 Reuters dispatch explained that "Turkish prosecutors are seeking up to 43 years in jail for newspaper staff" at Turkey's Cumhuriyet paper, who were "accused of targeting Erdoğan through 'asymmetric war methods.'"
The crime in question involved less-than-loving coverage of the government crackdown and other matters. As The Guardian has noted, Cumhuriyet "also embarrassed the national intelligence service by revealing that it had transported weapons to rebels in Syria under the guise of humanitarian aid in 2014."
In Erdoğan's Turkey, apparently, engaging in critical journalism is considered more warlike than, say, helping to fuel an unimaginably bloody conflict in Syria. Furthermore, there's clearly no better way to combat asymmetric warfare than by throwing a disproportionate number of journalists in jail.
Luckily for the government, there are numerous cooperative Turkish media outlets to compensate for the traitorous ones. Perusing Turkey's massively popular Posta newspaper this summer, for example, I found plenty of valuable information on subjects like Adriana Lima's holiday in Bodrum, the number of kilos gained and lost by Turkish celebrities, and the annual incomes of the respective Kardashians.
Amid all the bikinis and colorful photographic bombardment, it was easy to miss the tiny box with a two-sentence report on the more than 100,000 Turkish civil servants sacked since the coup.
In much of the Turkish press, considerable space is regularly devoted to Turkey's military martyrs who have fallen in the line of duty—often in the country's southeast, where Kurdish aspirations to some form of dignity on earth have long been considered a malevolent and existential affront to the state.
It goes without saying that Kurdish victims of decades of brutal state violence are not meant to be humanized in the media (and, apparently, Kurdish children's cartoons are a slippery slope to terrorism).
In recent comments to me, Eyüp Burç—general coordinator of IMC TV, a pro-Kurdish station that was forced off the air last year with the help of the ever-reliable "terrorist propaganda" charge—drew attention to the fact that in Turkey a free press "has always been regarded by the state as an enemy, since it was and still is the only tool able to confront the state with the truth on issues like the Kurdish question."
He brought up Article 301 of the Turkish penal code, a long-standing gem that formerly criminalized insults to "Turkishness" and has since been reworded to criminalize insults to Turkey and Turkish government institutions.
Now, Burç says, freedom of the press and freedom of expression have been done away with entirely, and freedom of thought is next on the list. "Can you imagine?
Journalists on trial are being asked by the judge questions like: 'Why did you use this particular headline? What were your intentions and thoughts in doing so?'"
To be sure, the policing of intent has to do with much more than just the criminalization of thought processes that have already taken place. It has to do also with the forging of ideological spaces in which certain ways of thinking are automatically excluded.
For example, acquaintances of mine in Fethiye who are in no way fans of Erdoğan have nonetheless succumbed to the dominant narrative and defend the ongoing crackdown on the grounds that the government is "doing what it has to do" in response to an illegal coup attempt.
Never mind that the relentless panorama of mass detentions and torture is not exactly legal. And, hey, the fewer journalists available to write about it the better!
Rosa Burç—an academic based in Germany, editor at The Region, and daughter of Eyüp Burç—writes that while many Turkish television and radio stations were shuttered via a decree issued in accordance with the prevailing state of emergency, it has now surfaced that IMC TV and others "were shut down on the basis of a decision taken in a separate council" established by an unspecified ministry under orders from Erdoğan.
Outlets closed by decree can apply to have their cases investigated by a commission of inquiry, but IMC and those in the same boat conveniently cannot.
Appeals to the European Court of Human Rights have also been rendered difficult, Burç argues, because "Europe is happy with a Turkish government demonstrating 'good will' in providing so-called 'legal procedures' in the context of a permanent state of emergency."
In July, the Turkish justice ministry announced that the ECHR had already rejected half of the cases submitted by purge-affected Turkish citizens.
As long as Europe relies on Turkey to serve as a holding pen (and buffer zone) for refugees and the first line of defense against invading migrant hordes, it seems the manufactured pretensions to democracy and the fig leaf of law will continue to suffice.
Were Erdoğan to have his way, being a journalist in Turkey would mean speaking truth to omnipotence rather than mere power. And that would really be a state of emergency.
Belén Fernández is the author of The Imperial Messenger: Thomas Friedman at Work, published by Verso, and Martyrs Never Die: Travels Through South Lebanon, published by Warscapes.