Turkish President Erdogan Vows 'Terrorists Will Drown In the Blood They Spill' in Meeting with Modi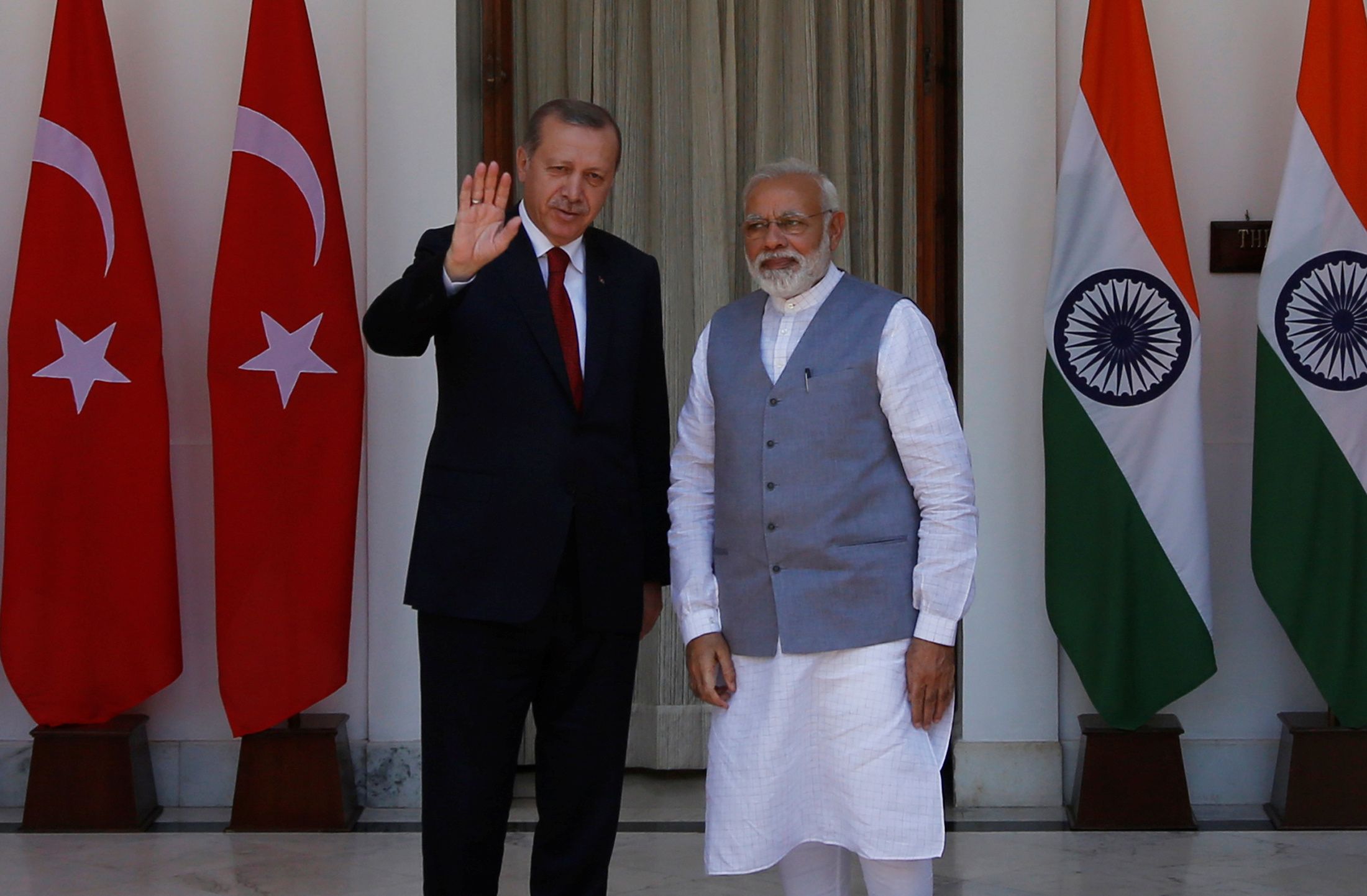 Turkish President Recep Tayyip Erdogan called to strengthen trade and counterterrorism ties with India during a visit to the country, the Hindustan Times reports.
"Terrorists will be drowned in the blood they spill," Erdogan vowed and recited a quote from Mahatma Gandhi to underscore his point.
He called for Indian Prime Minister Narendra Modi to help him in tackling the movement of Fethullah Gülen, whom Erdogan blames for the failed coup attempted by parts of the military last summer. Gülen and his network have repeatedly denied being behind the coup attempt.
The Turkish leader also added that the $6.5 billion annual trade volume between Turkey and India is "not enough" and ought to increase.
"Nations of the world need to work as one to disrupt terrorist networks and their financing, and put a stop to cross-border movement of terrorists," Modi said. "We agreed that no intent, goal, reason or rationale can validate terrorism."
Modi said he and Erdogan had agreed "to strengthen cooperation, both bilaterally and multilaterally, to effectively counter this menace."
Erdogan's relationships with Turkey's Western allies, particularly the EU, have deteriorated rapidly. As Erdogan has cracked down heavier on civil liberties, it looks increasingly unlikely that Ankara will ever join the bloc.
In the meantime, he has openly courted partners such as Russia and China, urging Turkish lawmakers to consider joining the so-called Shanghai Five organization, led by the two and including India as a prospective member.
Modi and Erdogan discussed continuing the Turkey-India Joint Economy Meetings, the last of which was last held in 2014, as well as other negotiations for free-trade agreements. They did not set a date for the next meeting, but the pair will have the opportunity to meet once again before the end of the month at the upcoming G20 summit in Hamburg, Germany.