Eric Adams Says Anti-Gun Police Unit Coming Soon Amid Rise in Shootings
Police officers currently in training as part of a specialized unit focused on reducing gun violence will soon be deployed on city streets, New York City Mayor Eric Adams said Monday.
Adams appeared on local station WNYW's morning show Good Day New York to discuss the city's rising crime numbers and his plans for combating them. Gun violence in particular has spiked over the course of the coronavirus pandemic, with data compiled by the New York City Police Department (NYPD) showing a nearly 15 percent rise in shooting incidents so far this year, compared with the first two months of 2021.
Adams told the station that the city is "doubling down on how we are deploying our police," an effort he said the city's residents will be able to notice based on officers' "visual presence."
"We are really going to start using our resources and taxpayers' dollars to go after the crime in this city," Adams said. "It's not acceptable to see the increases that we are witnessing."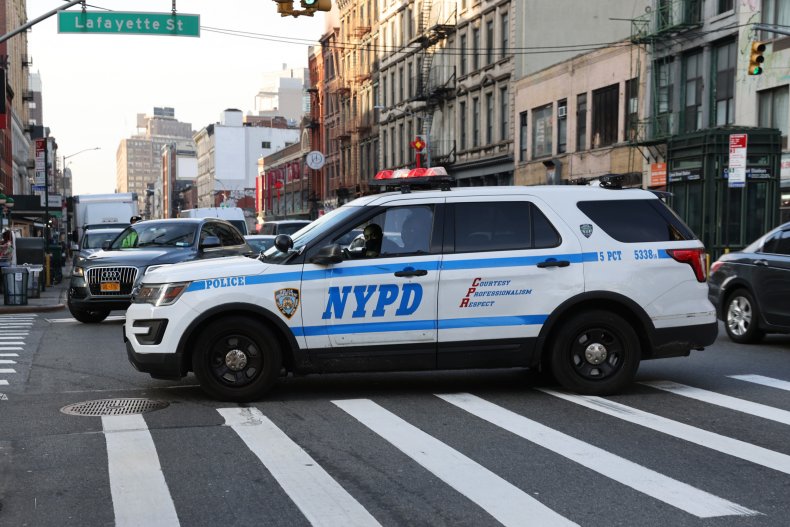 In late January, Adams unveiled his strategy for tackling gun violence, which he referred to at the time as a "public health crisis." Adams said part of that strategy will involve an expansion of the NYPD's current Public Safety Units to include new "Neighborhood Safety Teams," which Adams said "will focus on gun violence."
The specialized units will be honing in on the 30 precincts in which an estimated 80 percent of violence occurs, the mayor said. The officers "will be identifiable as NYPD," Adams said in January, adding that they will be equipped with body cameras and will have "enhanced training and oversight."
When asked about the timeline for those safety teams' rollout on Monday, Adams told Good Day New York that he discussed the specialized officers while meeting with NYPD Commissioner Keechant Sewell over the weekend.
"She's doing the proper training, because we have to get this right," Adams said. "Thorough" and "well-organized" training is important for the unit, he said, because a lack of sufficient training would "exacerbate the problem."
"Within a week or so, the commissioner said that we have the first round of officers going through, they're going to hit the streets," Adams said.
Adams did not specify the number of officers expected to be part of the initial rollout, nor did he identify the locations where the initial teams will be deployed.
Adams' office directed Newsweek to the NYPD when reached for comment. A spokesperson for the NYPD told Newsweek the mayor's timeline for the unit's rollout was the only information available as of Monday afternoon.
Updated 3/08 at 12:24 p.m. ET: This article has been updated to include a response from Adams' office.