Eric Adams, Who Opposed Defunding the Police, Poised To Be New York's Second Black Mayor After Primary Win
After a heavily contested primary race, Eric Adams has won the Democratic Primary race for the Mayor of New York City.
"While there are still some very small amounts of votes to be counted, the results are clear: an historical, diverse, five-borough coalition led by working-class New Yorkers has led us to victory in the Democratic primary for Mayor of New York City. Now we must focus on winning in November so that we can deliver on the promise of this great city for those who are struggling, who are underserved, and those who are committed to a safe, fair, affordable future for all New Yorkers," Adams said in a statement.
Adams was running along with political opponents Kathryn Garcia, Maya Wiley and Andrew Yang. If Adams were to win the mayoral race, he would become just the second Black mayor ever to hold office in the city. David Dinkins was the first black Mayor of New York from 1990 until 1993. Dinkins died in 2020 at 93 years old from natural causes.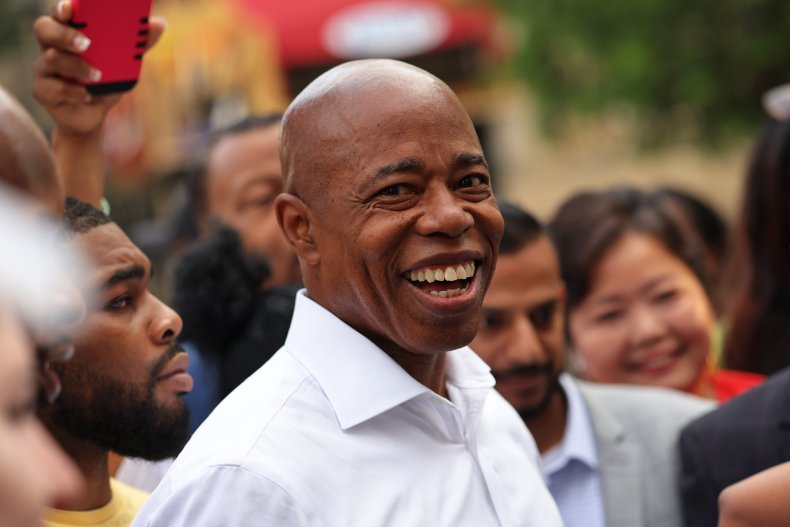 Adams, a retired police officer and Borough president of Brooklyn, has been critical of defunding the police.
"We're not going to recover as a city if we turn back time and see an increase in violence, particularly gun violence," said Adams after three people, including a 4-year-old girl, were shot and wounded in Times Square in May.
"If Black lives really matter, it can't only be against police abuse. It has to be against the violence that's ripping apart our communities," he told his supporters during the night of the primary.
The Democratic primary came down to both Adams and Garcia. Adams received 50.5 percent of the votes, edging out Garcia, who received 49.5 percent of the votes. While voting for the primary ended June 22, the process was marred with tens of thousands of absentee ballots that needed to be counted under ranked-choice voting.
In ranked-choice voting, a voter chooses multiple options on their ballot, ranking the choices by preference. Once all the votes are in, if a particular candidate has more than 50 percent of the first-preference votes, they win. Otherwise, candidates are eliminated based on the fewest number of first-preference votes. A vote for an eliminated candidate then goes to the next-highest preferred candidate until a winner is determined. This is the first time New York use ranked-choice voting.
Eric Adams thanked fellow New Yorkers via Twitter.
"I grew up poor in Brooklyn and Queens. I wore a bulletproof vest to keep my neighbors safe. I served my community as a State Senator and Brooklyn Borough President. And I'm honored to be the Democratic nominee to be the Mayor of the city I've always called home," said Adams.
Adams will face off against Republican nominee Curtis Sliwa at the general election on November 2, 2021.