Eric Bischoff Speaks About WWE Release and Rumors on '83 Weeks' Podcast
One of the biggest news items in professional wrestling was the release of Eric Bischoff from his SmackDown executive director duties at WWE, and now the man behind WCW is speaking out for the first time about the recent move.
Bischoff started his "83 Weeks" podcast on Monday by talking about his release and the WWE. Here's what Bischoff had to say on his podcast via Wrestling Inc.
"I'm not going to spend too much time clearing the rumors and innuendo because it's out there, and I think people are smart enough to see through the bulls*** that they read in dirt sites and that kind of thing. I honestly just don't want to get negative," Bischoff said. "I'm going to say a couple of things and I will have more to say at some point in time. You know, feelings right now are #1. I was really grateful for the opportunity to work for WWE and it was an opportunity. It didn't work out the way I wanted it to work out and it clearly didn't work out the way Vince McMahon wanted it to work out but it happens. I'm not taking any of it personally; professionally, I'm taking a hard look at it and thinking it through.
"But more than anything, I am grateful for the opportunity. Part of the reason that I am is because I had a chance to work with a great team of people - the writing staff on SmackDown in particular, as well as some of the writers on RAW. They are a very talented and unbelievably hard-working and dedicated group of people. Just to have the opportunity to work with people like that in of itself was worth the experiment."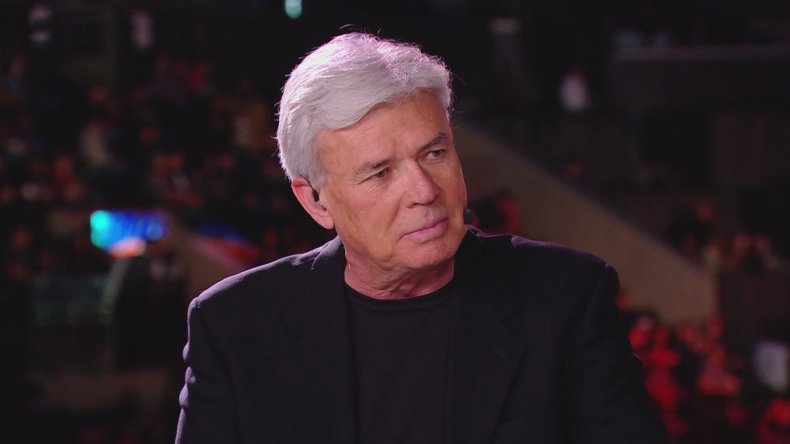 Bischoff was announced as SmackDown's executive director in June to run the show's creative, but in a report from July stated that Bischoff would "most likely" not be involved in the creative process, instead acting as an "interface with the various departments in the company and Fox."
The former head of WCW then spoke about Bruce Prichard who was selected to replace Bischoff after his release, and addressed the rumors that both men were at odds with one another.
"Bruce Prichard is probably the reason why I got the opportunity in the first place. I can tell you that Bruce had nothing to do with - this was the decision that Vince McMahon made based on whatever went through his mind. And I am 1,000 percent sure that anything Bruce Prichard said had nothing to do with that. Bruce is one of my closest friends and is going to remain as one of my closest friends. Anybody that suggests otherwise should look at themselves in the mirror and ask themselves why they feel they have to do what they have to do as they spread these rumors that I am going to call straight-up, dirt sheet bulls--t."
You can listen to Bischoff's complete episode on his 83 Weeks podcast.