Eric Clapton: I'm Going Deaf But Will Still Keep Playing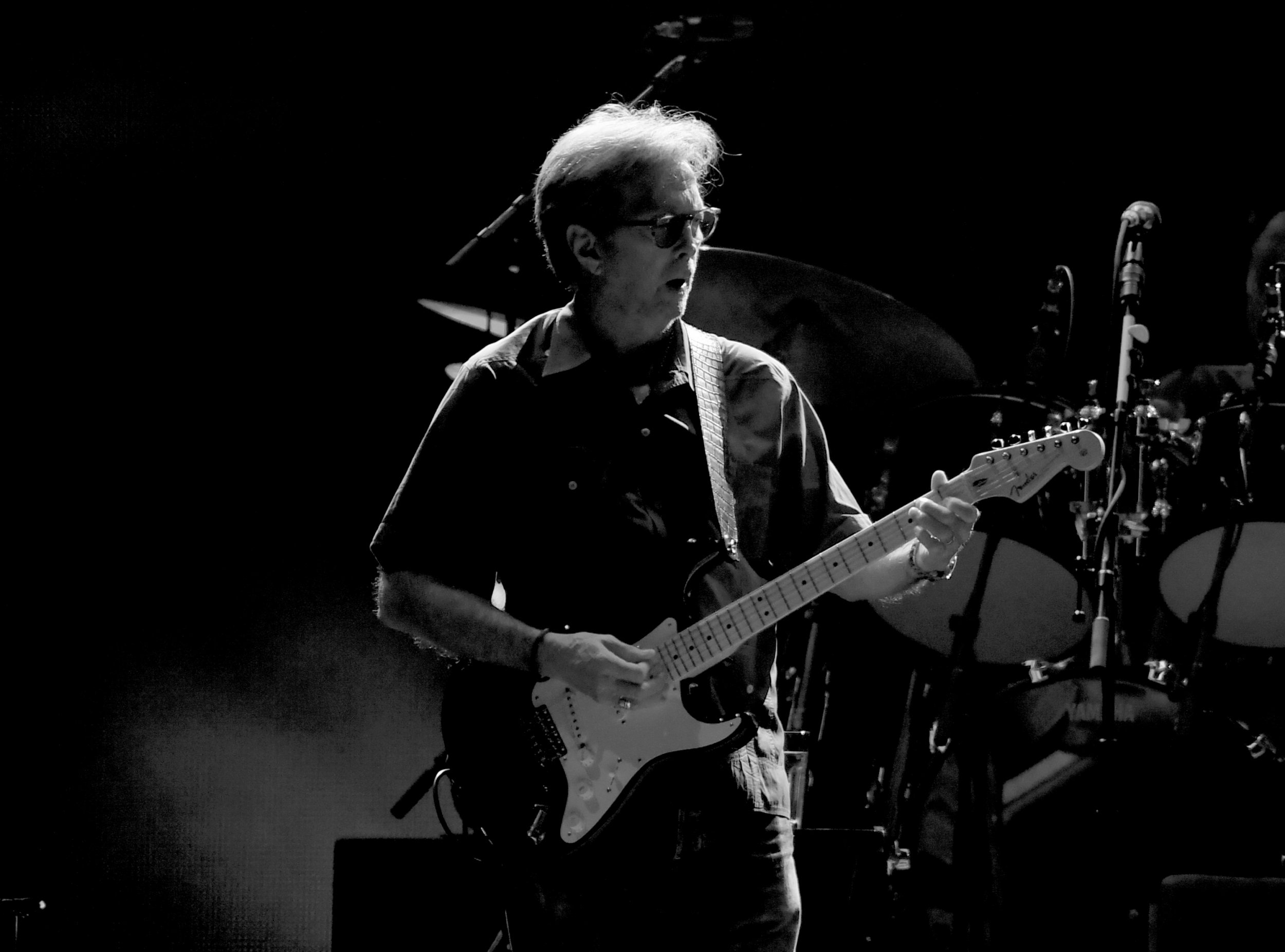 Legendary blues guitarist Eric Clapton is going deaf and losing the skin on his hands, but promises to keep playing as long as he can.
In an interview with the BBC, the Cream, Blind Faith, and Yardbirds guitar virtuoso said he will keep performing "a few gigs" despite issues with his health.
"I mean, I'm going deaf, I've got tinnitus, my hands just about work," Clapton told the British news outlet. "I'm hoping that people will come along and see me just because—or maybe more than because— I'm a curiosity. I know that's part of it. It's amazing to myself that I'm still here."
Tinnitus is the "perception of noise or ringing in the ears" and can be a symptom of an underlying condition such as age-related hearing loss, according to the Mayo Clinic.
He was talking to the BBC in support of a new documentary released last year about him, Eric Clapton: Life In 12 Bars.
But Clapton doesn't appear to be calling it quits anytime soon—the guitarist, whose nickname is "Slowhand," is working on a new studio album—his 24th—and will perform in London in July. He released his last LP, I Still Do, in 2016.
The three-time Rock and Roll Hall of Famer had previously told Rolling Stone in December he has eczema and the palms of his hands were "coming off" while recording the album. "It was a catastrophe. I had to wear mitten with Band-Aids around the hands," he told the magazine.
But the 72-year-old, who is viewed as one of the most influential guitarists of all time, said he's ready for whenever the time comes that he can no longer bend strings.
"That would be alright, I would accept it, because playing is difficult anyway," he told BBC.
Along with chronicling his music, the new documentary documents his decades-long battle with alcohol abuse.
"There's light at the end of the tunnel .… I think it's important to see that it's a happy ending, it's like a redemption concept. If you're going to go and see it, be prepared for a heavy ride," he told BBC.