New York Police: Justice Department Meets Eric Garner's Family as Officer Who Killed Him Gets Married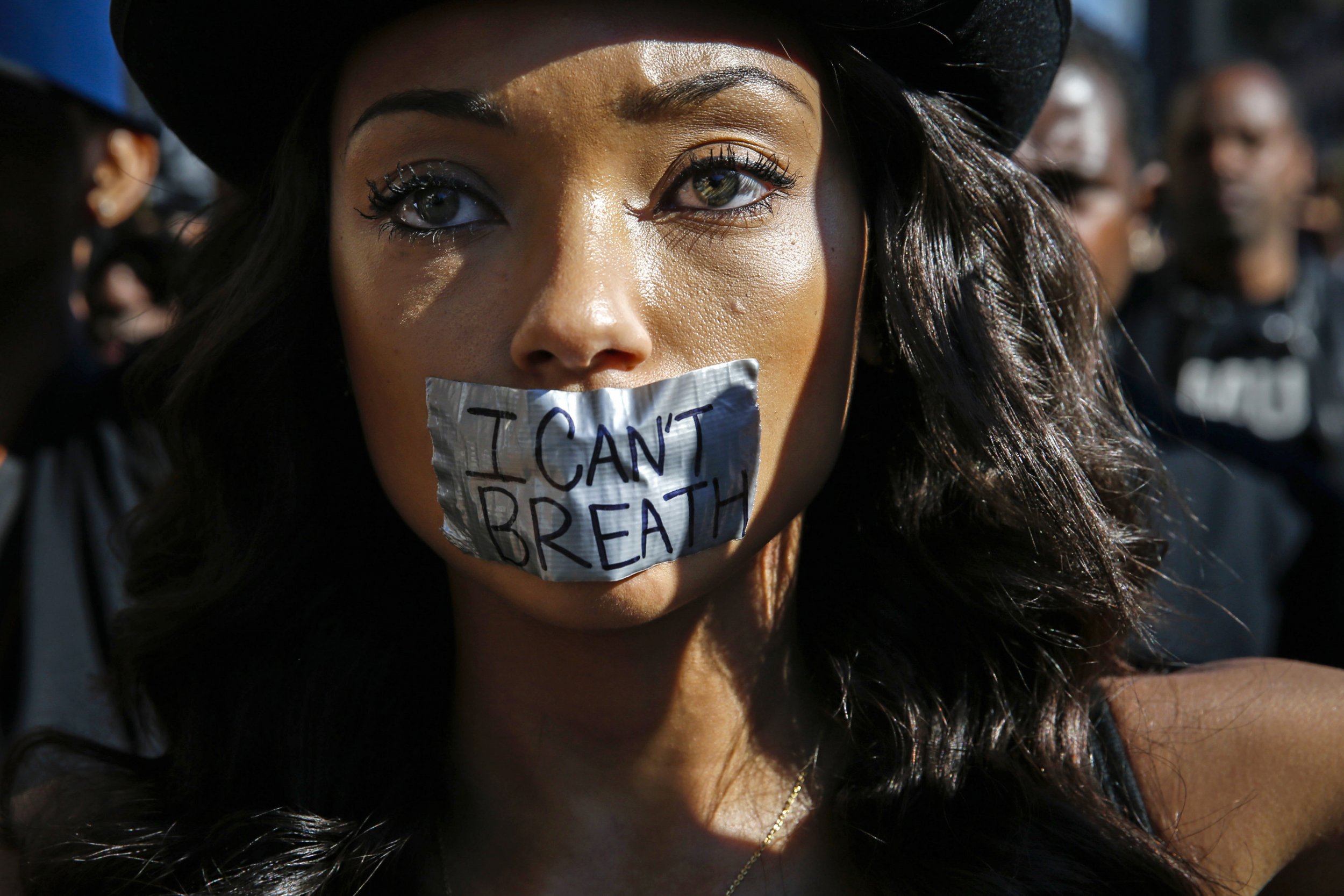 The family of Eric Garner, who died after being held in a chokehold by a police officer in 2014, is due to meet with Justice Department officials at a Brooklyn hotel Wednesday. The meeting comes as federal investigators continue to look into Garner's death at the hands of NYPD Officer Daniel Pantaleo. On July 17, 2014 of that year, Pantaleo held Garner down in a chokehold as he attempted to arrest him for allegedly selling untaxed cigarettes.
As Pantaleo held him in the position, which the NYPD does not permit officers to use, people heard Garner say, "I can't breathe," a phrase that later became a rallying cry for Black Lives Matter activists. Despite video footage of the arrest and the coroner's report saying Pantaleo used a chokehold, a Staten Island grand jury decided on December 3, 2014, not to indict the officer over Garner's death.
The Department of Justice opened a federal criminal investigation into Garner's death the day of the verdict, and it is still ongoing. On March 7, during a meeting with civil rights leaders, Attorney General Jeff Sessions promised to look into the drawn-out case, which had stalled due to worries of a lack of evidence. Campaigners had feared the case and other investigations into police violence may remain in limbo after concerns over Sessions's historic treatment of African-Americans and opposition to police reform. Garner's case was the only one Sessions promised to take action on.
It is not known whether Sessions will meet with Garner's family at the DOJ. Reports suggest Garner's mother, Gwen Carr, his daughter, Erica Garner, and his widow, Esaw Snipes, will attend the closed-door discussion, along with civil rights activist Reverend Al Sharpton. Garner's daughter seems unconvinced that the meeting will achieve much.
The meeting comes four days after Pantaleo married his fiancée, Alicia Cross, in Brooklyn. Despite the protests surrounding Garner's death, Pantaleo continues to work for the NYPD.